Ampati, Jan 25: With the theme "Nothing like voting, I vote for sure", dedicated to the voters, 13th National Voters' Day, was celebrated in a befitting manner at MFC , near Ampati Bazar, on Wednesday.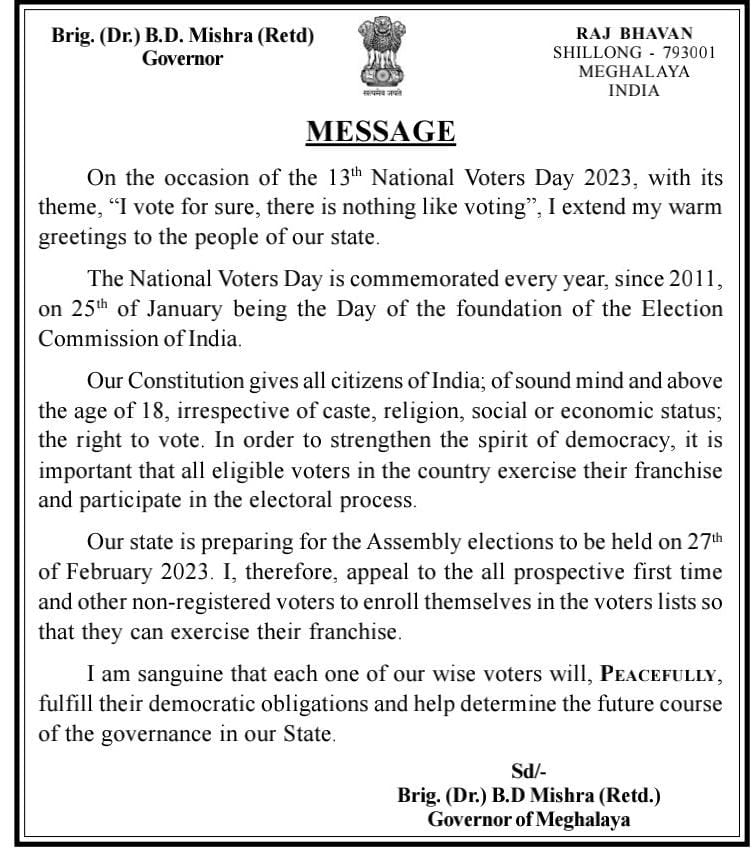 A vibrant program organised by the District Election Office of South West Garo Hills, was attended by District's Government Officials, higher Secondary school students and locals, who witnessed live performances of District Icon, popular local artist, Saldorik D Sangma, Ampati A•chik Cultural Club and Unique Crew dance group.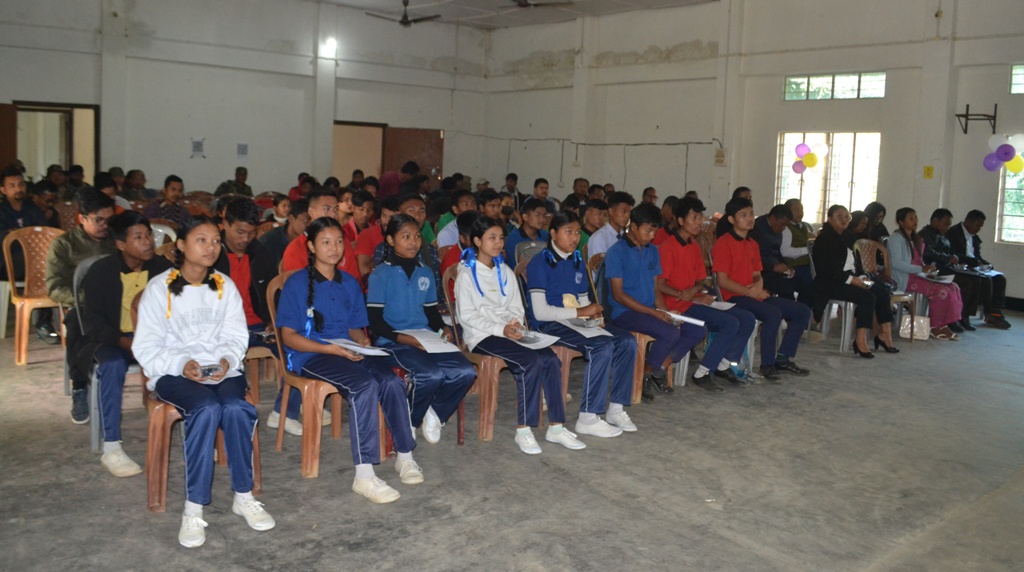 During the event, newly registered voters were felicitated by handing over the Epic Card.
Crickson Ch. Marak, BLO of 5-Dimiligre LP School ( 54-Mahendraganj), Prettia Allaida Sangma, BLO of 4-Darugre LP School (55- Salmanpara) and Tenderson D.Sangma , BLO of 40-Jelbongpara LP School were felicitated as the Best Booth Level Officers (BLOs), and Moonstone Ch Sangma, Enumerator Ampati, Jesbirth A Sangma, Enumerator, Mahendraganj and Joyceman M Sangma, LDA cum Enumerator, Salmanpara were also felicitated during the occasion.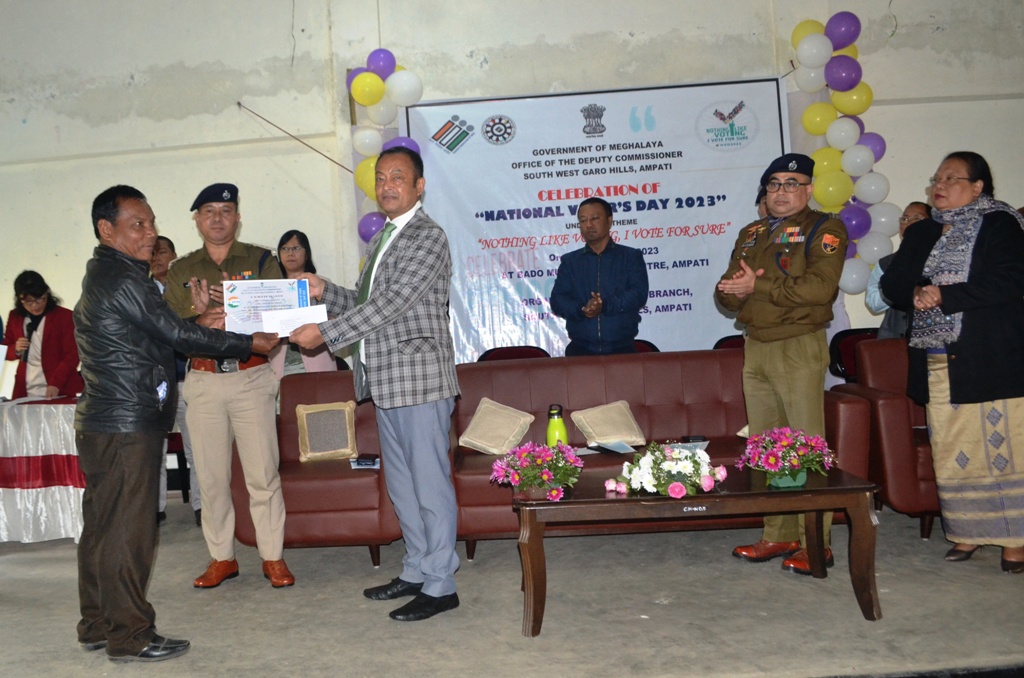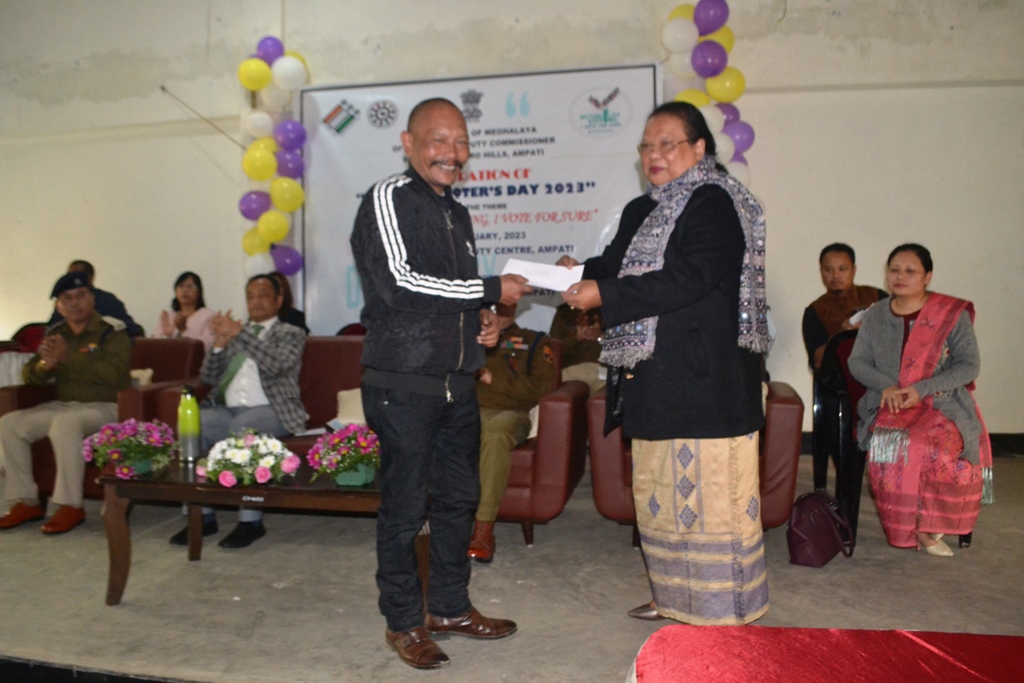 The Deputy Commissioner of South West Garo Hills, Gideon Kharmawphlang, who is also the District Election Officer, administered National Voters' Day Pledge to the people who were present during the occasion.
Explaining the purpose of National Voters' Day and also importance of voting as a constitutional right and duty, Kharmawphlang said based on the leaders we elect, people can figure out our strength, whether we are weak or strong. He also thanked the Officials of District Election Office and also the BLOs for their services.
Motivating the first time voters to exercise their franchise wisely, Superintendent of Police, Stephen Rynjah said that people's vote can bring difference and help shape the country. He also said that the only way to influence laws and policies is through voting.
An ECI song- "Main Bharat Hoon- Hum Bharat Ke Matdata Hain" produced by ECI in association with Subhash Ghai Foundation, was also screened at the closing of the event.