Guwahati, Sept 15: A video surfaced on the social media platform Twitter on Tuesday night of a five-year-old boy holding a placard "I Want Justice" in which, the kindergarten child was asking Prime Minister Narendra Modi, Union Home Minister Amit Shah and Assam Chief Minister Himanta Biswa Sarma, "Where you are sir? (Sic.)", in broken English.
Rizwan Sahid Laskar, who uploaded the 44-second-long video in a Twitter account opened by the same name this month, is the son of Saidul Alom Laskar, a Silchar-based contractor who was brutally murdered at the Chandrapur area of the city, district headquarters of Cachar in southern Assam's Barak Valley on December 26, 2016. Rizwan was only three months old then.
The child said in the video, "The 11 miscreants who had killed my father are still at large, while we are still awaiting justice."
The death of Rizwan's father
Rizwan's father, Saidul, months before being killed, had raised allegations of sand being smuggled by another Silchar-based contractor, Abdul Matin Choudhury and his sons, through Sonabarighat, a ferry port over Barak River, about 12 km from Silchar city.
On the night of December 26 in 2016, Saidul was found badly injured with blood gushing from wounds made by sharp objects in a dark ally in front of the Inland Waterways Transport (IWT) office at Chandrapur under Tarapur police station. He was immediately taken to the Silchar Medical College and Hospital where he succumbed to the injuries the next day.
Saidul's wife files FIR, names 11 as accused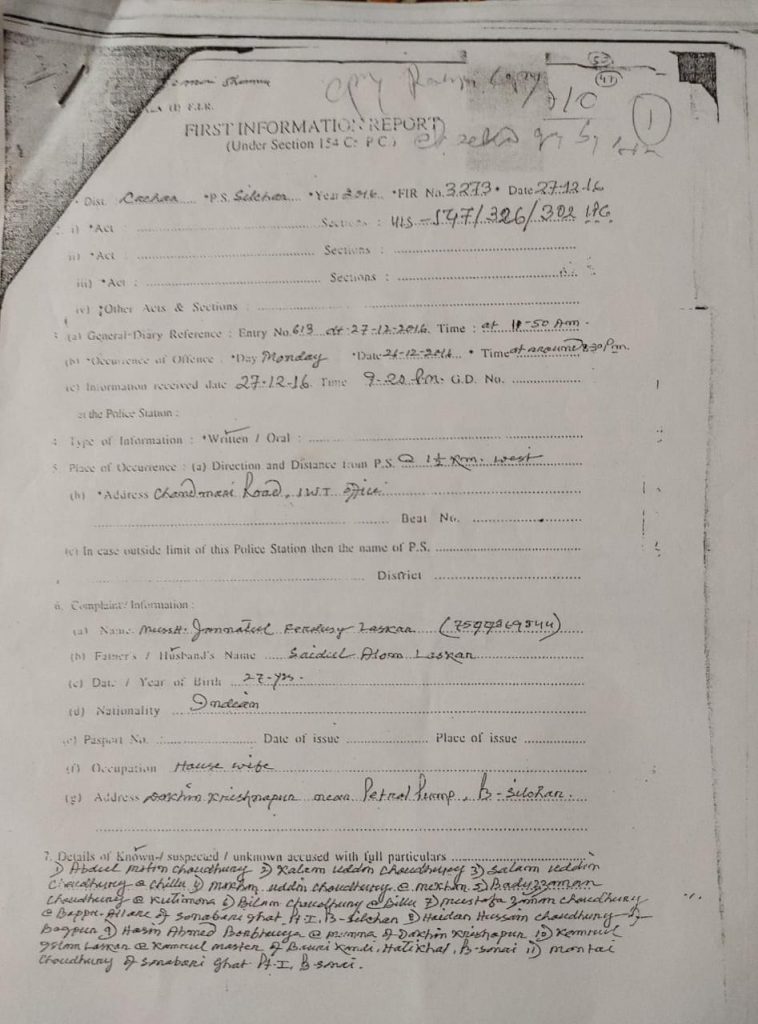 Jannatul Ferdous Laskar, Saidul's wife, had filed a complaint at Tarapur police station naming 11 persons including Abdul Matin and his sons. Based on her complaint, three persons were arrested, and the police had investigated and submitted the charge sheet at Cachar District Court, but, over the years, the three accused have been released on anticipatory bail while the case is still going on.
She had named, Abdul Matin Choudhury, Kalam Uddin Choudhury a.k.a Kalamona, Salam Uddin Choudhury, Mekhon Uddin Choudhury, Badrul Zaman Choudhury, Bilan Ahmed Barbhuiya, Kamrul Islam Laskar, Montai Choudhury, Hasin Choudhury, Mustafa Zaman Mazumder and Haidar Hussain Choudhury in the FIR.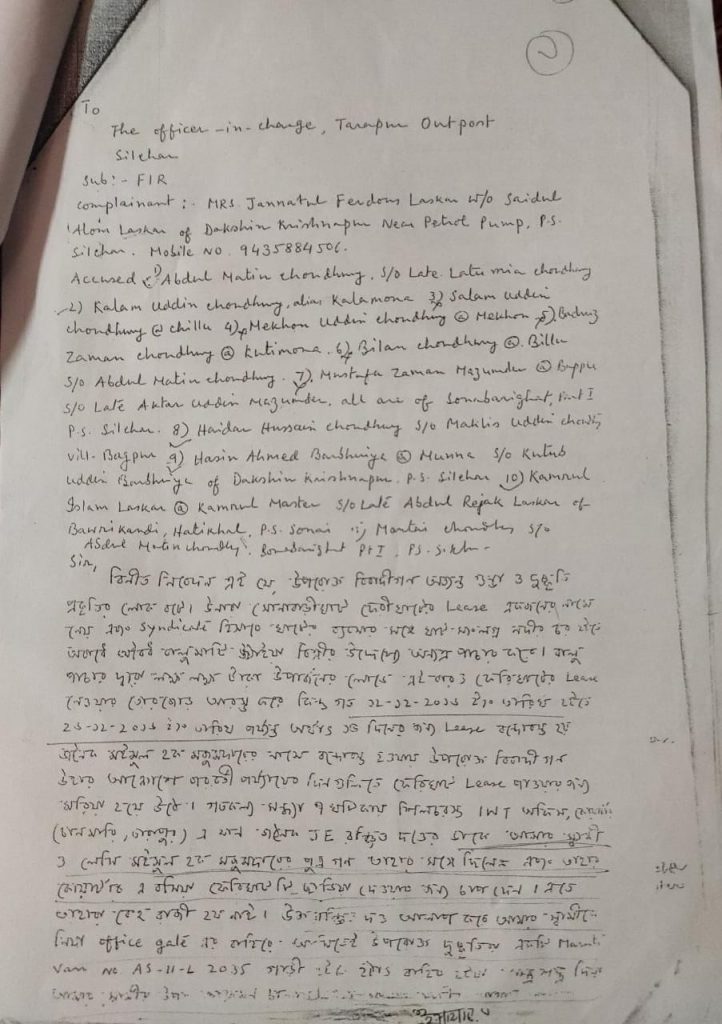 Living under fear for 5 years
Jannatul, on the other hand, said she is constantly living under the fear of her own and her son's security over the past five years as the alleged assailants still walk free and her husband's probe into their alleged sand smuggling had caused them serious losses.
With the judiciary process being dragged over the past four year and eleven months, Rizwan, in pursuance of his mother, finally took to social media to seek justice for his father's death.