Ampati, Dec 11: Sonibar salo, Meghalaya a·dokni Chief Minister Conrad K Sangma aro Meghalaya High Court-ni Chief Justice Sanjib Banerjee, South West Garo Hills a·jani Ampati-o gital rikgipa District & Session Court Complex-ko MLA Dikkanchi D Shira aro MLA Winnerson D Sangma-ni mikkango nokdonggae on·angaha.
The Ampati District & Sessions Court was operating from a temporary building from 2017 and the new District & Sessions Court Complex will further its proactive functioning & ensure access to justice for all sections of the community. pic.twitter.com/FN8SawOFkb

— Conrad Sangma (@SangmaConrad) December 10, 2022
Ia Session Court Complex-ko nokdonggae on·angani somoio a·dokni Chief Minister, jinmana aganprakangengon, ia gital Session Court Complex-ko rikanichi ia jolo songdongenggipa manderangna bang·a namgnirangko ra·bana man·gnok ine parakangaha.
A·songo ong·telaigipa dingtang dingtang bewalrangni gimin janapatengon, a·songni Constituency-on, legislative, executive ba judiciary-ni gitaba dingtang dingtang daitorang donga ine see mesokmanaha aro a·songna dangdike on·anio Chief Justice-ba an·tangni dingtang daito aro Chief Minister-ba an·tangni dingtang daitorang donga ine Sangma parakataha.
India a·songara joltangni aro jatni niamrang baksa bringimin niamrangko ja·rikgipa a·song ong·a ine janapatengon, ia niamrang baksa judiciary-ni niamrangba nambee kamko ka·skaenga ine Chief Minister parakataha.
Meghalaya a·dokni chatro chatrirangna bakan Law University-ko kulina siengaha ineba ia tom·anio Chief Minister parakataha.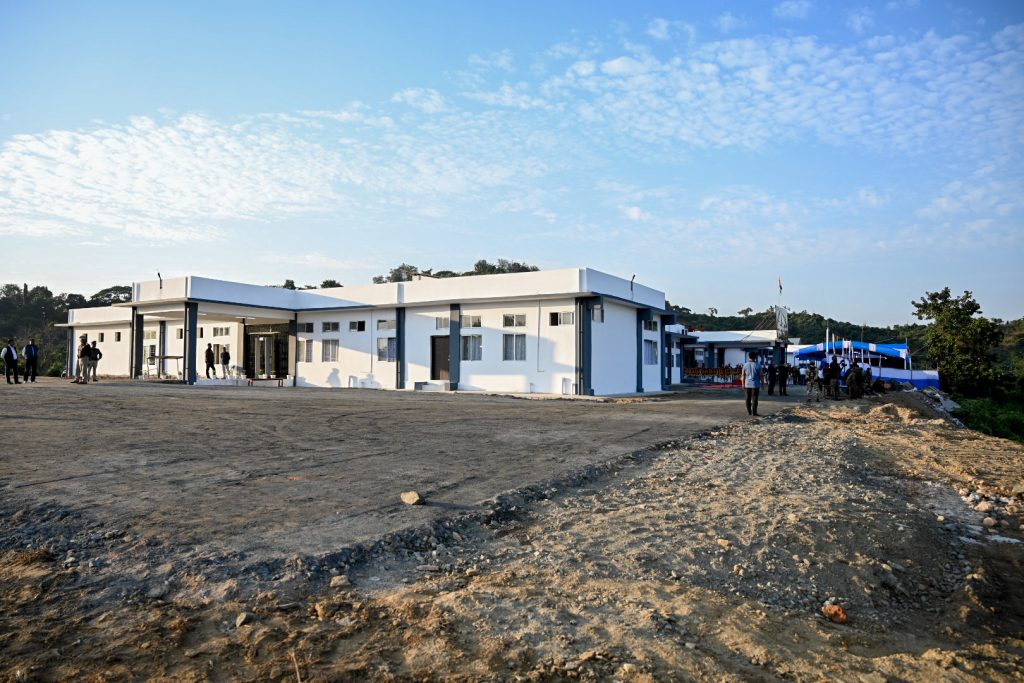 Ja·mano ua, Meghalaya High Court-ni Chief Justice baksa, gital rikgipa building-ko niangaha.