Imphal, May 16: Assam Rifles carried out air evacuation of 96 stranded people from Phaisenjang, near Indo-Myanmar border in Chandel district on Monday.
All the 96 persons were rehabilitated at Assam Rifles Camp since the onset of clashes since May 4.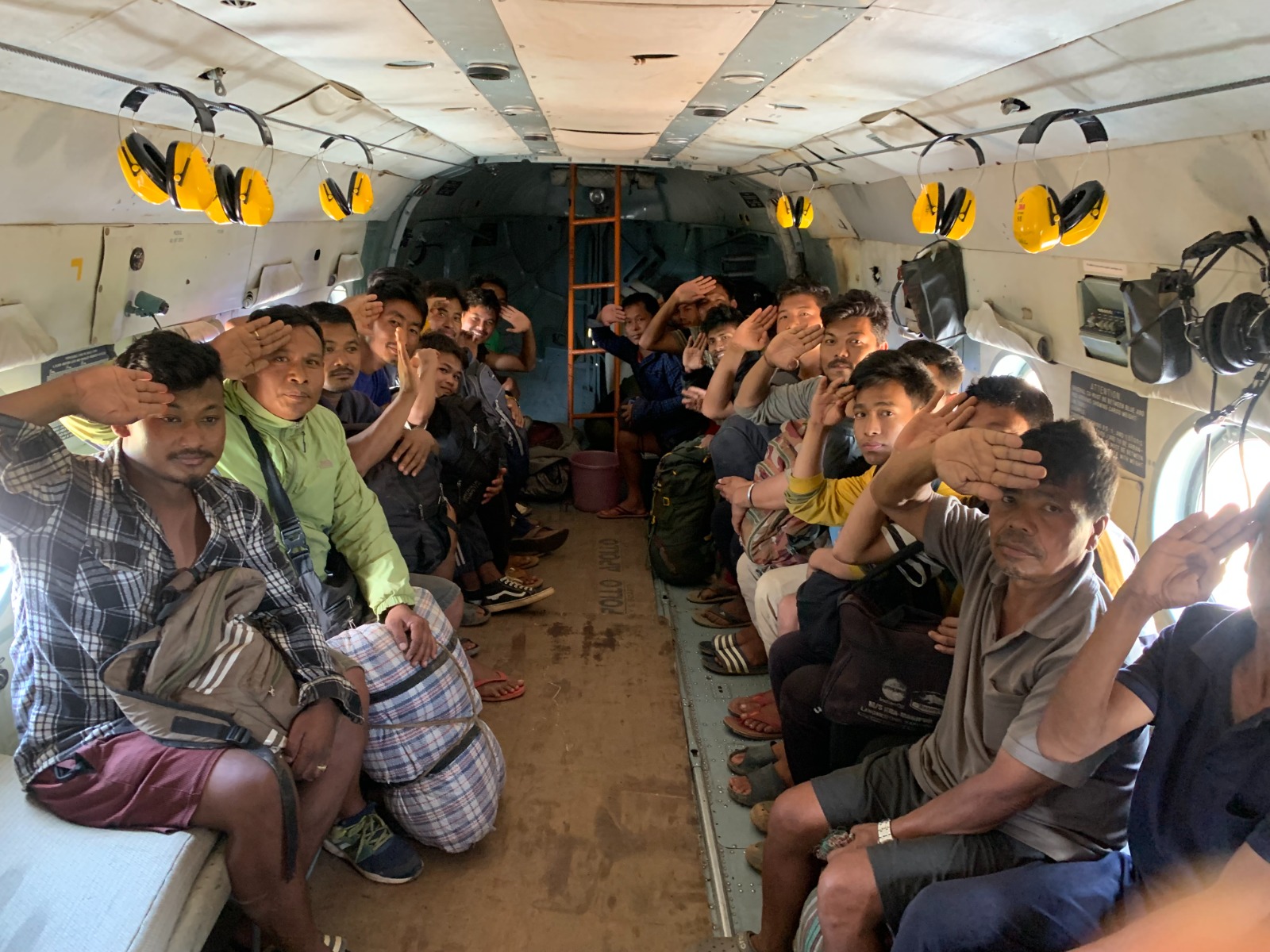 Owing to remoteness of Assam Rifles Camp & keeping comfort of the locals, air evacuation using AirForce MI 17 helicopters was considered inescapable.
Security, medical, food, accommodation as also tele-communication needs for interaction with their kith and kin back home were met during the stay with Assam Rifles.