Tura, Oct 24: The Bilgaro, a two-day motorsports event, concluded on Saturday on a high note with overwhelming response from local riders. The event was organized by the Tura Motor Sports Club (TMSC), having two formats of competition – Stage Rally and Motocross.
This is the 6th year of TMSC organising the Bilgaro, since the first edition in 2015.
Stage Rally
The Stage Rally was held on Day 1, which was conducted in two stages. In stage 1, the riders had to cover a distance of 12 kms from Darrengre to Dilnegre; in stage 2, the riders had to cover 18 kms from Anangpara to Chengapara. A total of 25 professional riders took part in the Stage Rally.
Stage Rally Winners
1st position – Balboa P. Marak from Tura – Rs. 30,000 with trophy
2nd position – Banteilang Jyrwa from Shillong – Rs. 20,000
3rd position – Chau Naylin Chowhin from Shillong – Rs. 10,000
4th position – Dean Grozier G. Momin from Tura – Trophy
5th position – Giodeng Marak from Tura – Trophy
Motocross
The motocross was held on Saturday, the second and final day of the event. This was held at Chingnapara Iara Bakra, at Purakasia, having 4 rounds and then the final. The event was divided into two sections – professional riders and local riders.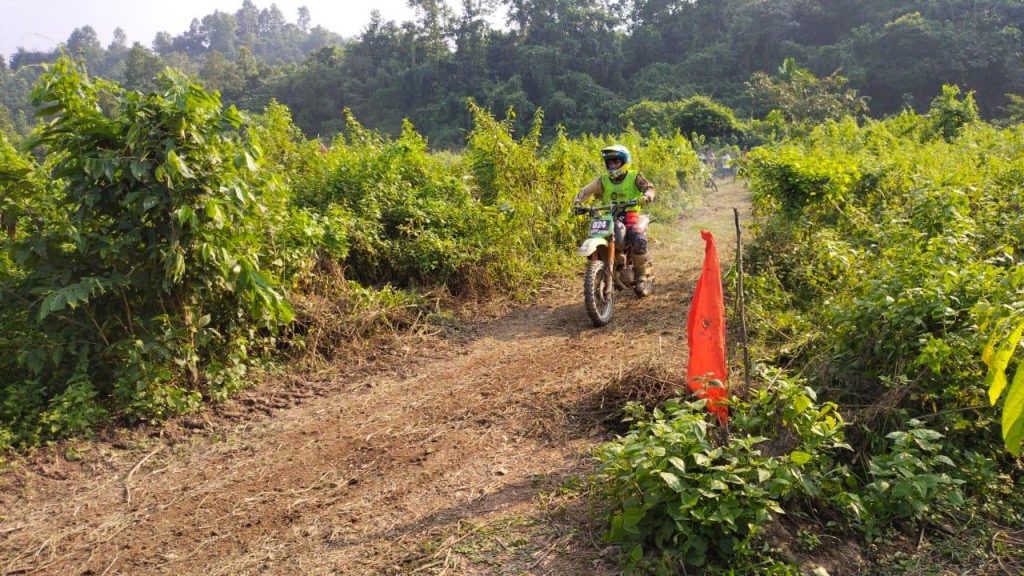 For the local event, 24 local bikers took part, which surprised the organizers as their estimation was around 10 bikers. The prize money for the local riders was sponsored by MDC and GHADC Chairman Rakesh A Sangma.
Motocross winners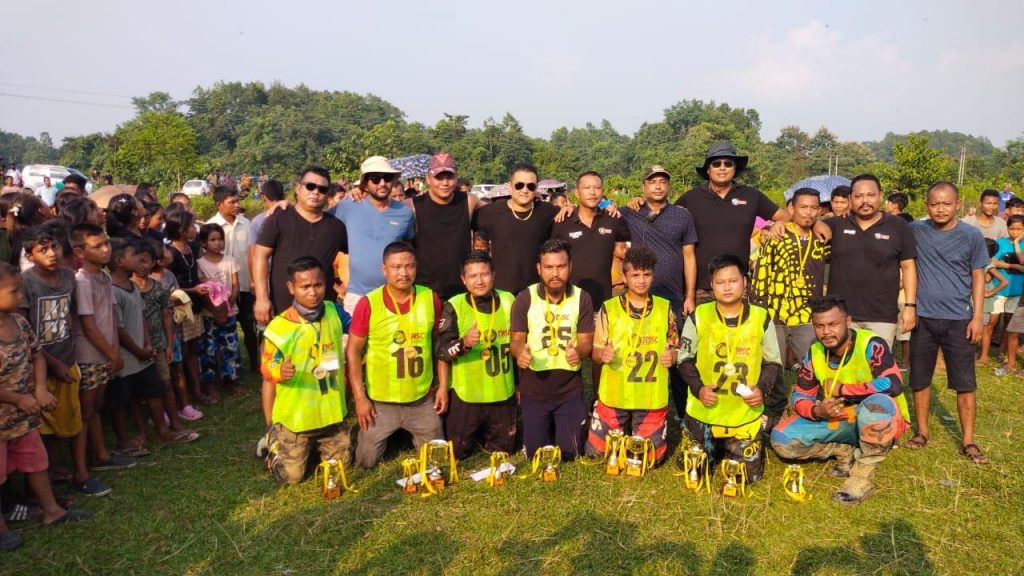 Motocross professional riders
1st position – Banteilang Jyrwa – Rs. 5000 + Trophy
2nd Position – Chau Naylin Chowhin – Rs. 3000 + Trophy
3rd Position – Chingku Momin – Rs. 2000 + trophy
4th Position – Balbao P Marak – Trophy
5th Position – Ankur Saikia from Tinsukia – Trophy
Motocross local riders
1st – Position – Jhanodrik Marak – Rs. 3000
2nd – Position – Salgra Marak – Rs. 2000
3rd Position – Kanam – Rs. 1000