Tura, Dec 15: A joint operation by North and East Garo Hills police with support from Goalpara police in Assam has helped to bust a inter state car lifters gang with arrest of the kingpin and recovery of a stolen vehicle.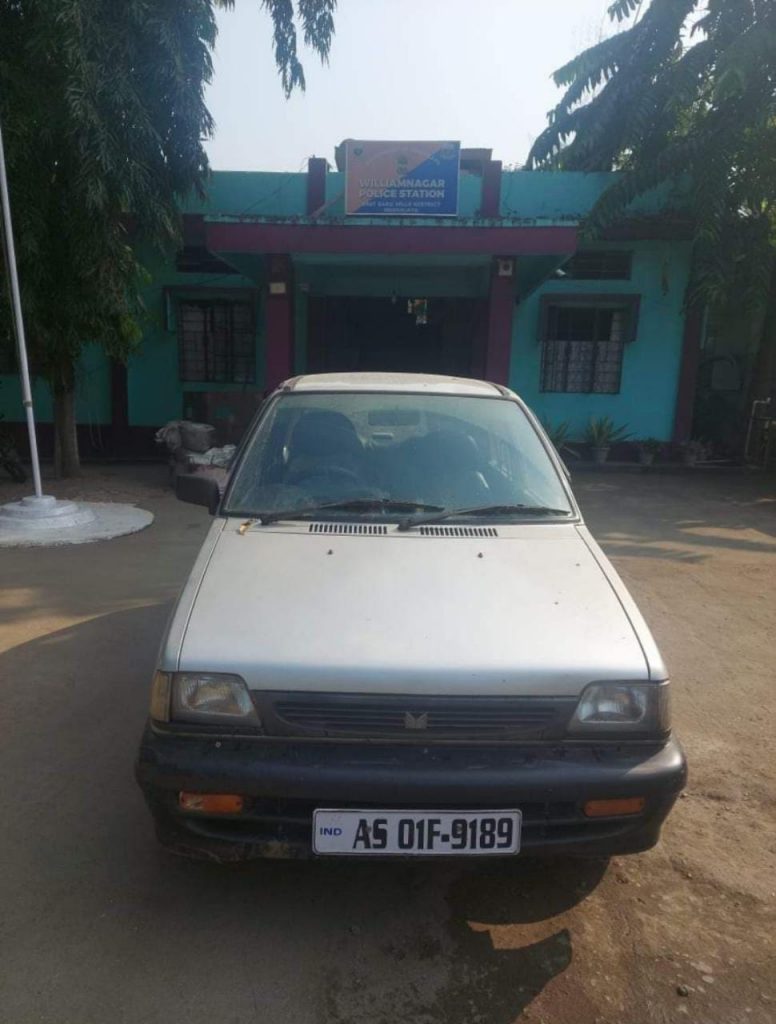 On 26 Oct 2022 evening a written FIR was submitted by shri Dolrich M. Marak R/O. Kusimkol stating that his maruti car B/R. AS -18-9833, SILVER colour had been stolen on the night of 24/10/2022 and a case was registered at Williamnagar PS.
On 13/12/2022 the car was spotted at Assam in the house of Senggin Shira of Phutimari, PS Krishnai, Assam who is suspected to be invovled in the case. The car along with suspect was brought to Williamnagar PS interrogation and based on his statements two other accused persons have been arrested.