Tura, Jan 19: Chang 53-gipa Annual Koch Conference-ko South West Garo Hills a•jani Dufarigaon songo ong•atanio, Meghalaya a•dokni Chief Minister Conrad K Sangma-ba Bristibar salo bakko ra•epaaha.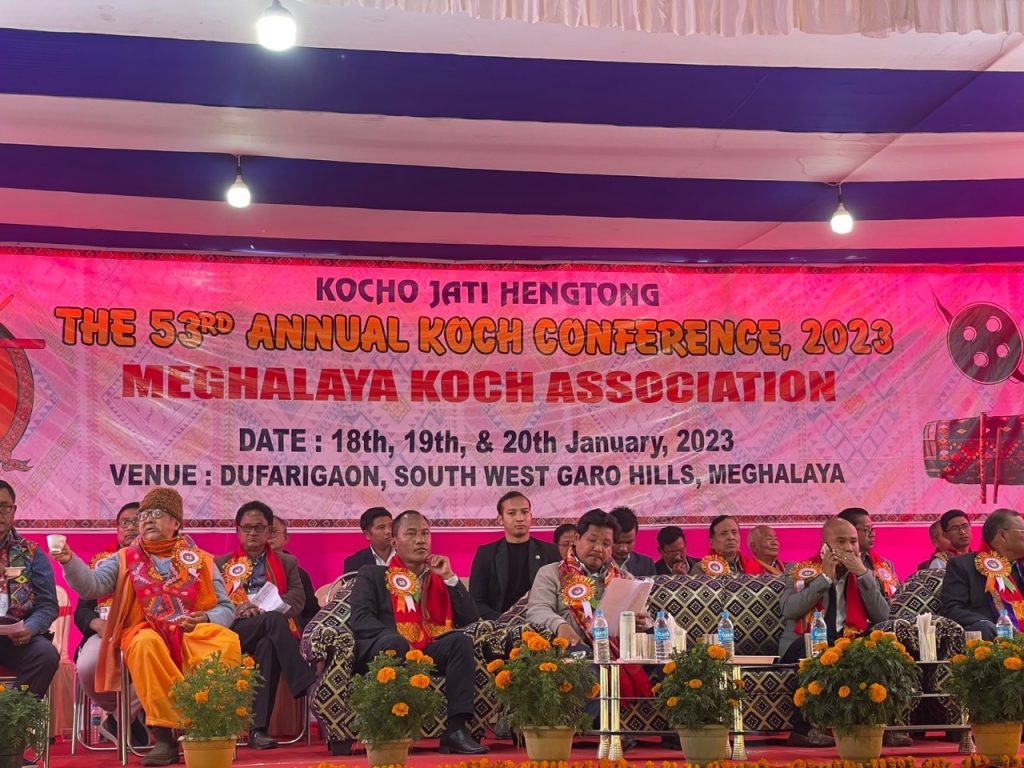 Attended the 53rd Annual Koch Conference at Dufarigaon, South West Garo Hills. Such conferences are important to celebrate our unique & diverse cultures & to ensure our younger generation partake & carry forward our rich traditions. pic.twitter.com/iaZcaHPz8p

— Conrad K Sangma (@SangmaConrad) January 19, 2023
Ia chang 53-gipa Annual Koch Conference-ko January 18 tarikoni 20 tarikona ong•atenga aro ia Koch-rangni annual conference ba bilsini tom•bimonganio a•dokni Chief Minister-ba dongpae jinmana aganprakangengon, a•brirango songdongenggipa jatrangni dingtanggipa ong•aniko aro daka rikanirangko manina gita iandakgipa tom•bimonganirangko ong•ataniara namen nangchongmotgipa ong•a ine parakatenba, jatni nitobegipa daka rikanirangko mikkangchiba ripinge rakkiangkuchina gita chadamberangko didiangaha.