Siju, June 22: Meghalaya Chief Minister Conrad K Sangma had to trek through hills filled with landslide debris and cross the powerful Simsang river on a country boat to reach devastated Siju village and meet face to face with the families of the victims who faced their biggest natural calamity in the history of the region as landslides and flood waters breached the village effectively cutting it off from the rest of the state and taking away a mother's life besides extensive destruction to plantations homes and tourist spots in this most famous tourism centre of Garo Hills.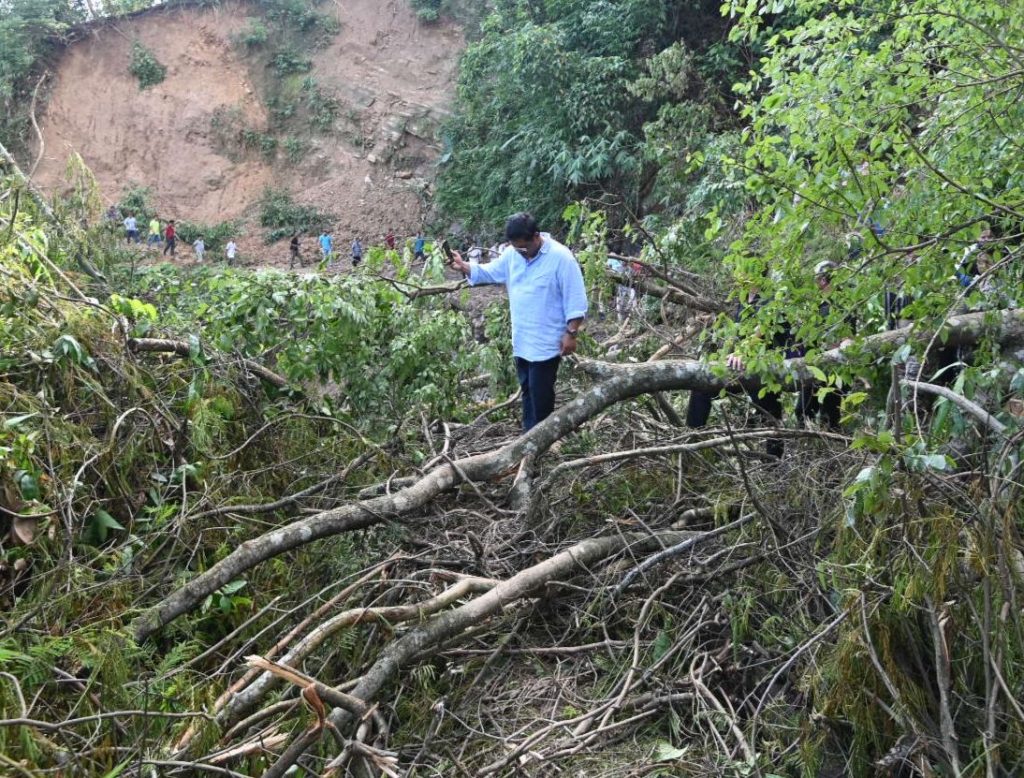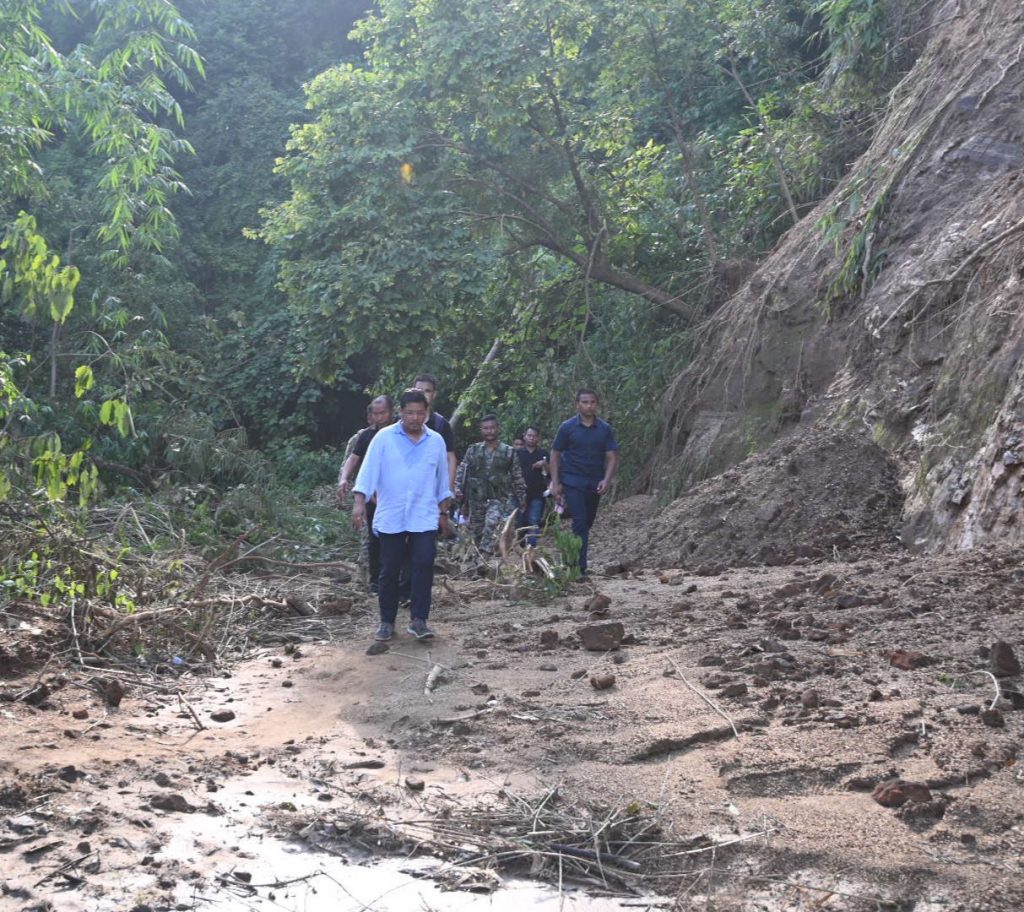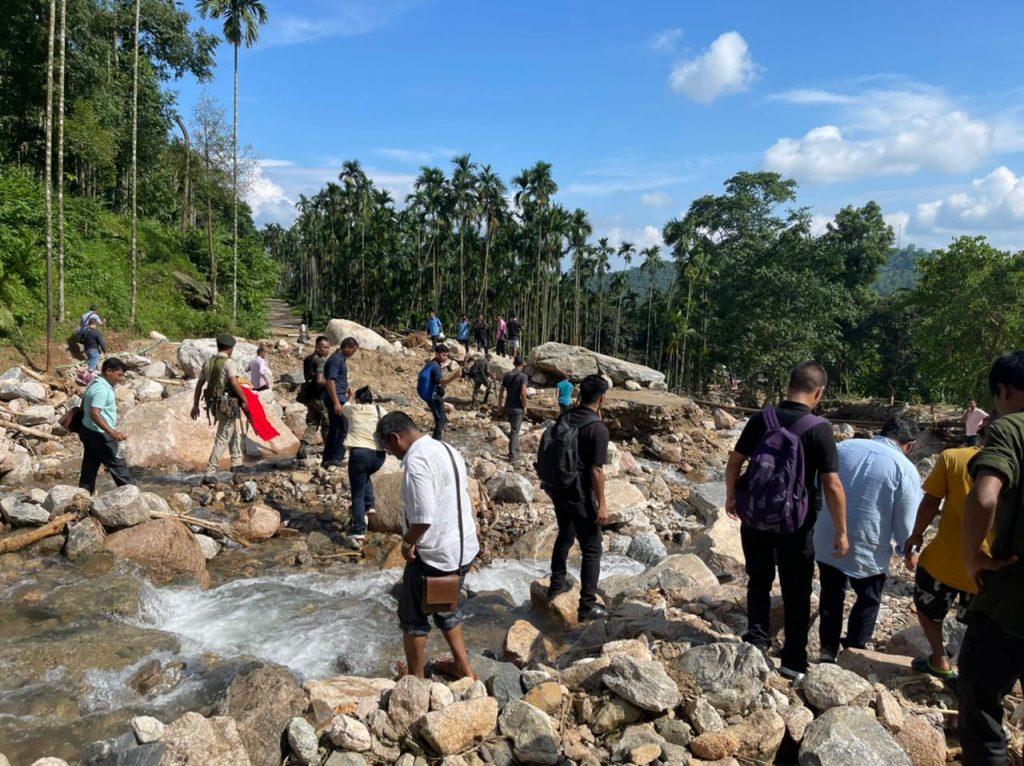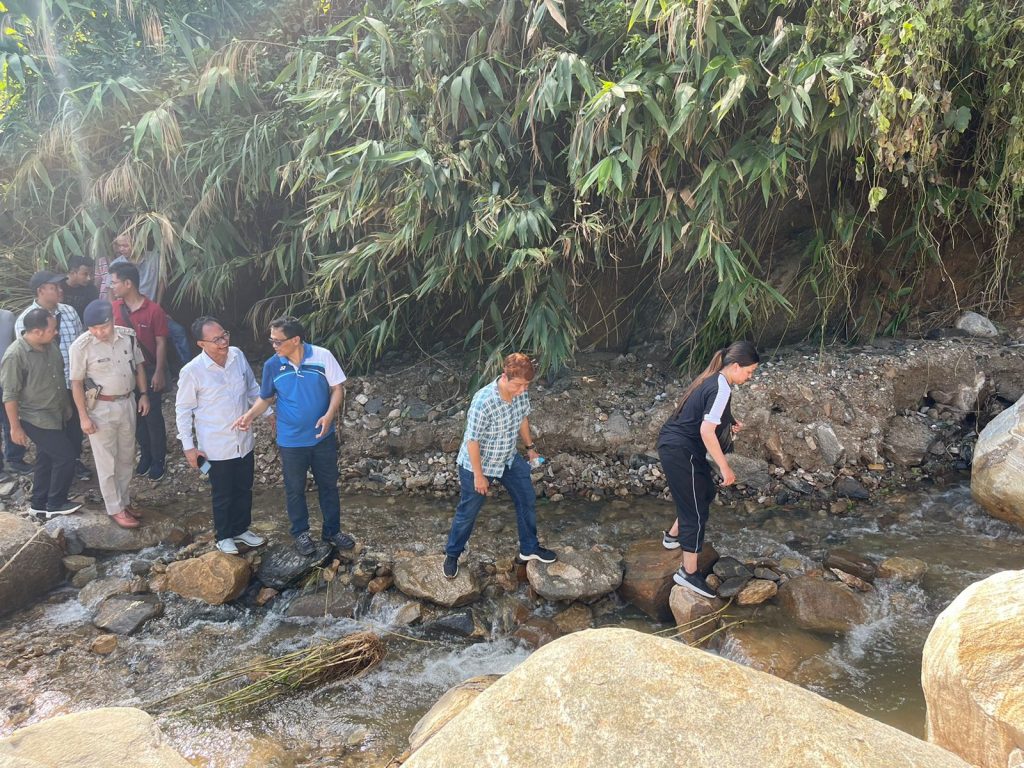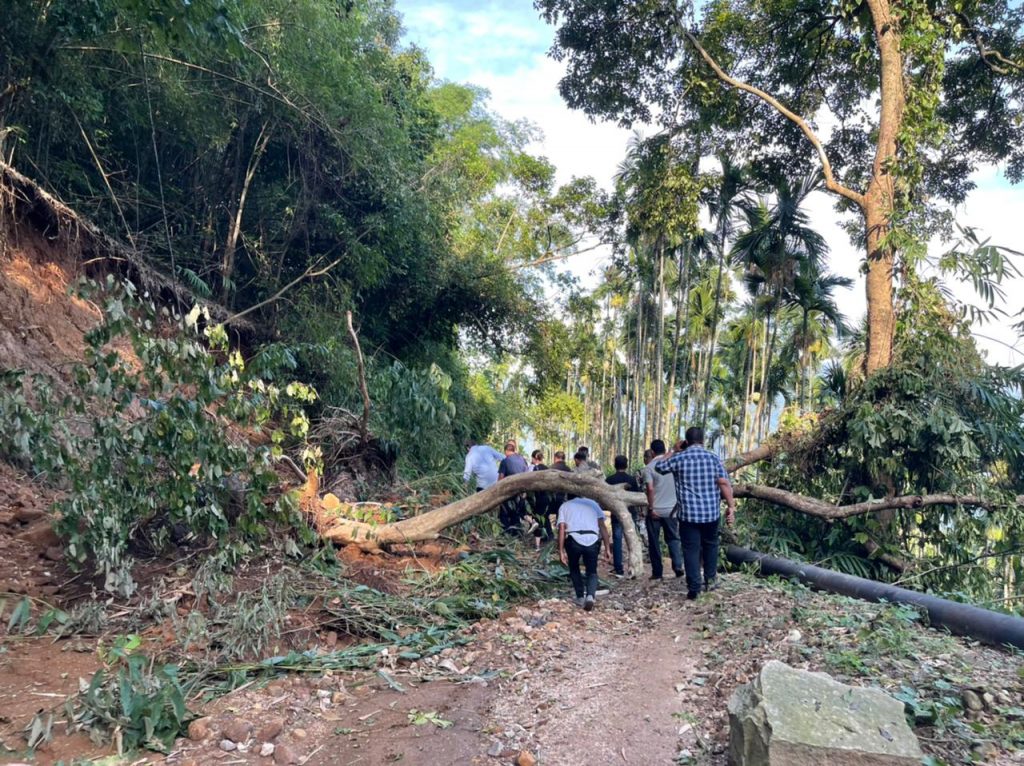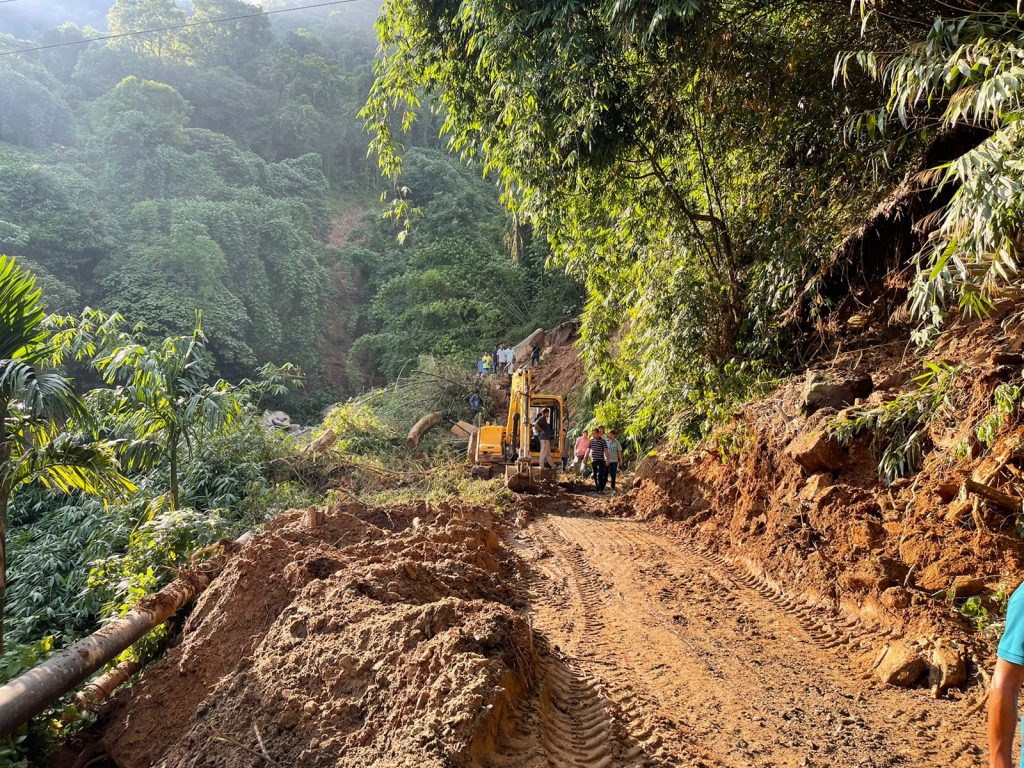 "The sheer destruction is shocking. The people have suffered immensely from this calamity and we will ensure everything is done to mitigate their suffering," said Chief Minister Conrad K Sangma after meeting families who have faced untold misery in the face of nature.
The massive damages in Siju are unimaginable. The people have not seen water levels so high in the last 50 yrs that have wrecked havoc, washing away roads, houses & claiming lives & affecting all the development work in the area. @narendramodi @AmitShah pic.twitter.com/P08r4y7OzX

— Conrad Sangma (@SangmaConrad) June 22, 2022
The chief minister said that given the scale of the destruction it would take months to bring the situation back to normal and restoration of the area.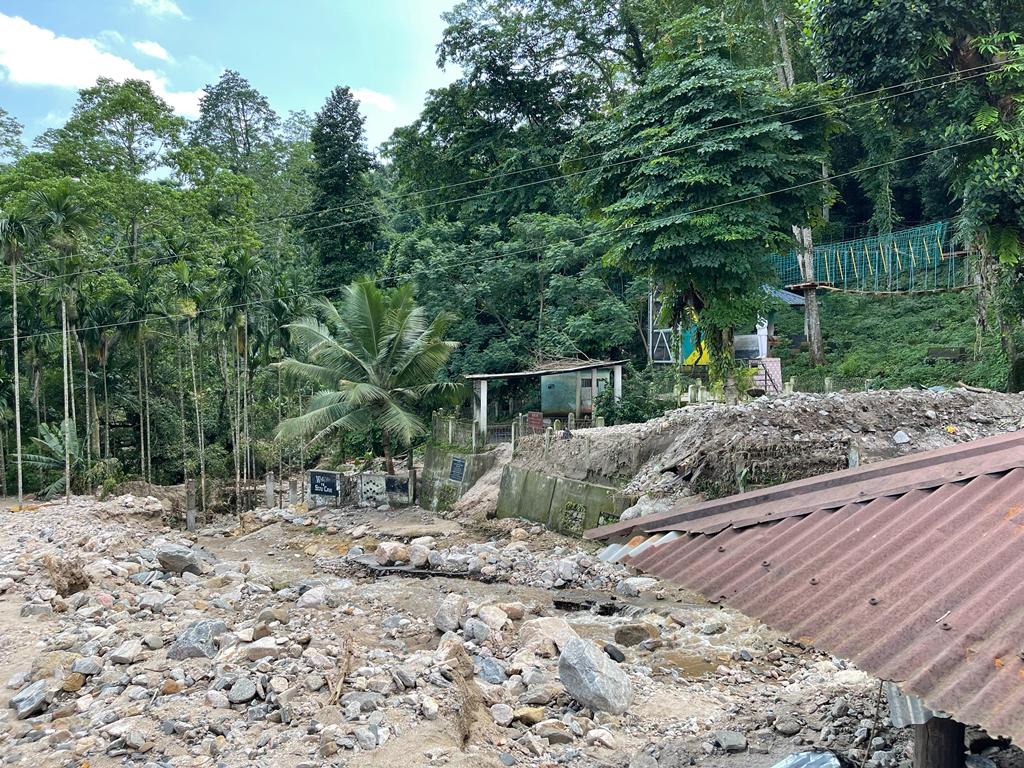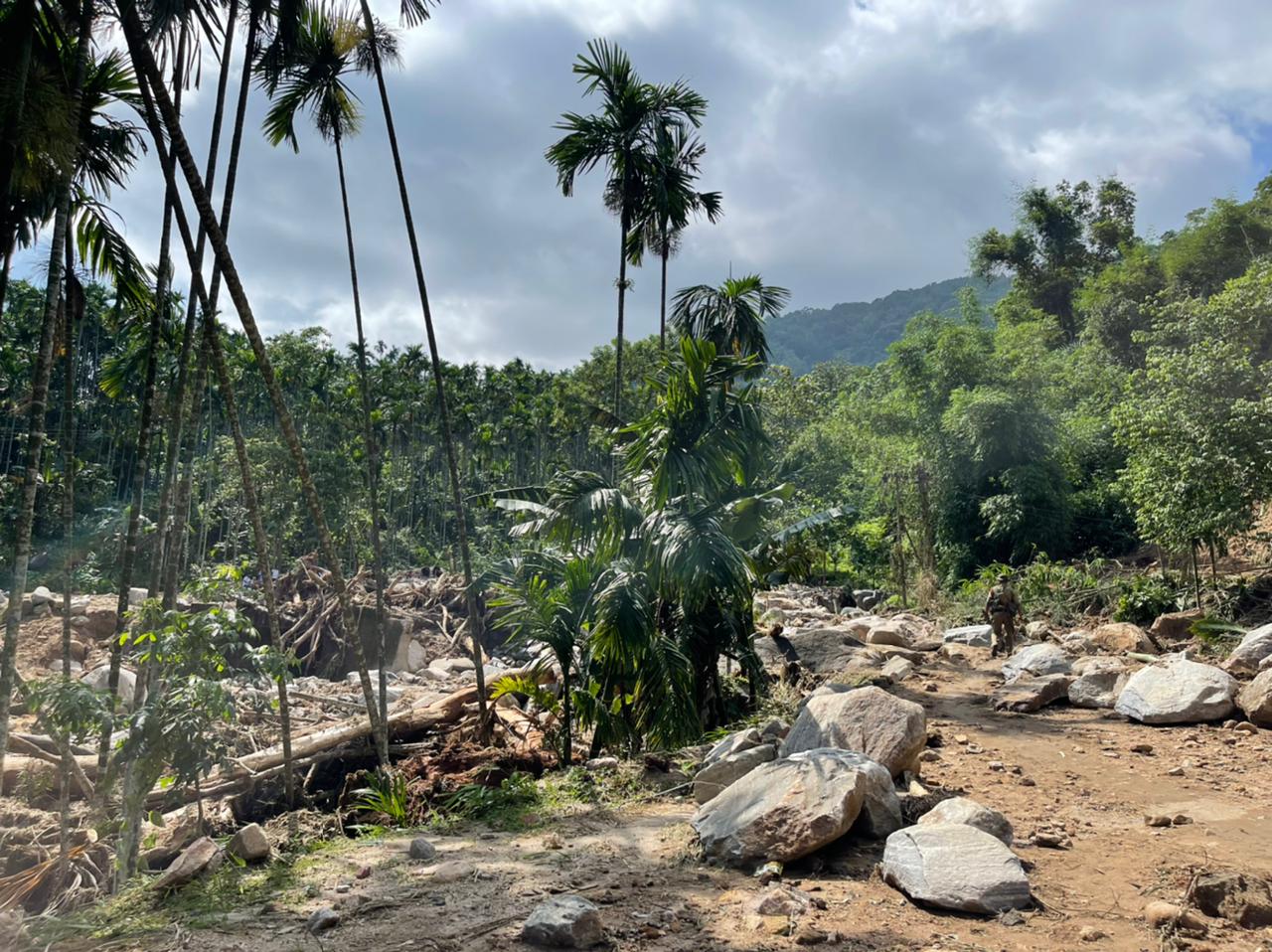 He assured the people of Siju and South Garo Hills that the government would do everything in its power to help them in this time of untold suffering.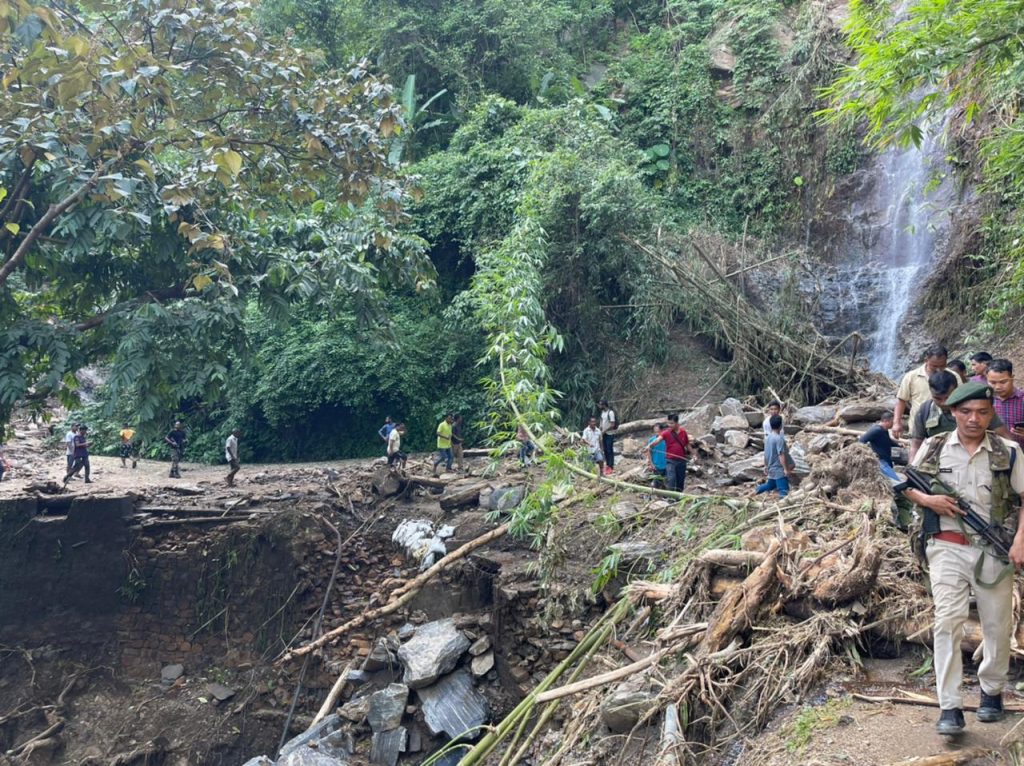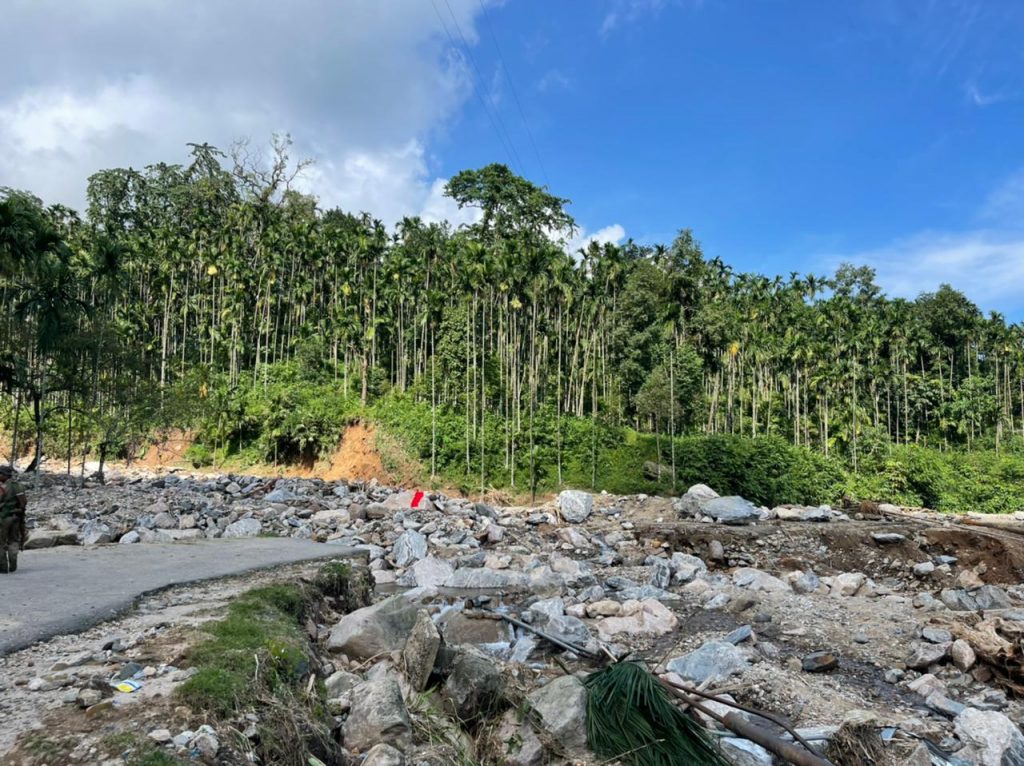 With all roads completely cut off the chief minister had to take a lift on a rickety country boat with the DC and SP of South Garo Hills, BDOs and other officials traveling the muddy waters for over two hours from Karukol to Siju.
Traveled for 2 Hrs on a local boat to Siju from Karukol in #SouthGaroHills District to take stock of the damages in the area. Proceeded forward on foot for 2.5 Hrs, close to 10 Kms towards Rongdong. Heartbreaking damages in the whole area.@narendramodi @AmitShah pic.twitter.com/5Sdbe3BBAR

— Conrad Sangma (@SangmaConrad) June 22, 2022
From Rongdong the chief minister and the entire government team had to trek through multiple landslide blockaded routes for close to two and a half hours before arriving at their destination.
Clearing piles of debris, multiple landslides & washed off roads along the NH62 from Rongdong to Baghmara, connecting Siju will be a herculean task for the team. They are working day & night to clear the road or what remains of it@PMOIndia @AmitShah @nitin_gadkari pic.twitter.com/tYmjf94yHP

— Conrad Sangma (@SangmaConrad) June 22, 2022
The CM was shocked to see the destruction caused to the route leading to the famous Siju bat caves where all tourist amenities have been destroyed or washed away by the flash floods.