Bajengdoba, Jan 9: Meghalaya Chief Minister Conrad K Sangma on Monday inaugurated the Hamilton Stadium at Bakenang Nalsa, Bajengdoba in North Garo Hills in the presence of Deputy Speaker Timothy D Shira, MLAs Pongseng Marak, Marcuise Marak, Marthon Sangma and other dignitaries.
Overjoyed to inaugurate the Hamilton Stadium at Bajengdoba, North Garo Hills District 2yrs after laying its foundation

As promised, the NPP-led Govt. is continuing its mission to revamp sports infra in line with our goal to groom sporting talents in the state@ianuragthakur pic.twitter.com/7MvkxWWqn1

— Conrad Sangma (@SangmaConrad) January 9, 2023
The stadium has been constructed at the cost of Rs. 3.01 cr .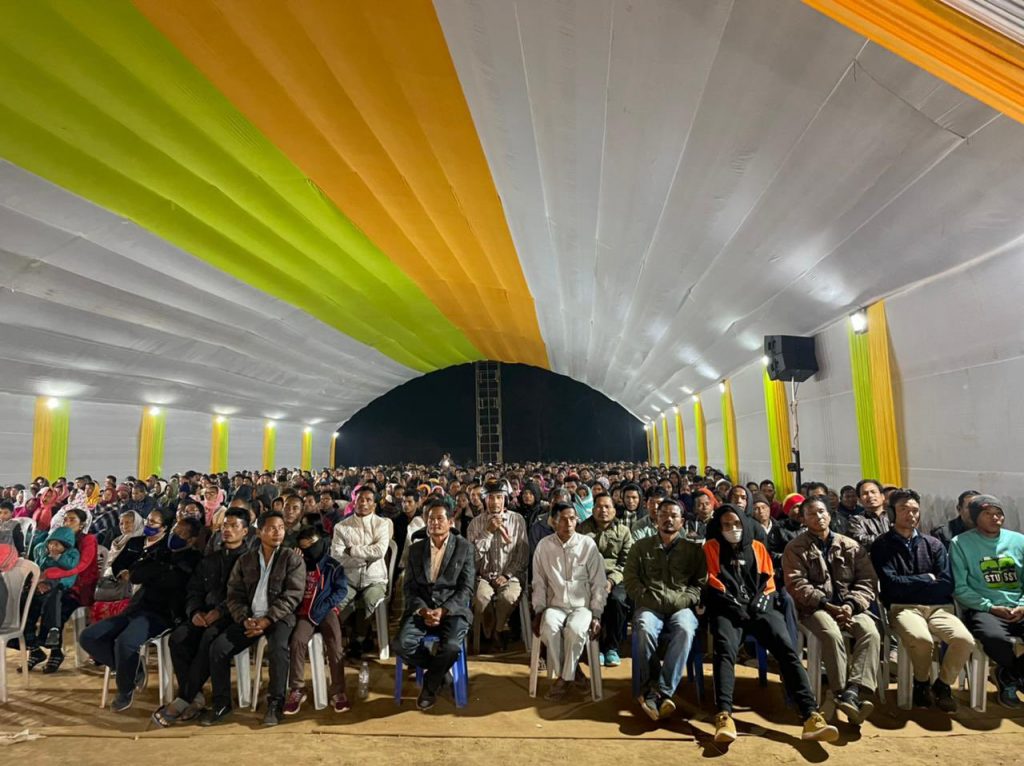 Dedicating the stadium to the people of Bajendoba, the Chief Minister said the Government has envisioned to provide better sports facilities for the youth.
He also told that additional funds will be sanctioned for expansion of the stadium.