Williamnagar, Oct 13: Chief Minister Conrad K Sangma on Wednesday inaugurated the Mega Block Event of NRLM, Samanda Block at Williamnagar in East Garo Hills in the presence of Government Chief Whip Marcuise Marak.
Villages with 100% covid vaccination coverage were given appreciation certificates & Community Investment Funds were given to Village Organisations of the Block for utilisation by SHGs in the villages for income generation activities@mansukhmandviya @girirajsinghbjp pic.twitter.com/8g3w3jjIbn

— Conrad Sangma (@SangmaConrad) October 13, 2021

The programme was organised by the Samanda Block to commemorate the celebration of 50th year of Statehood.
During the programme, the Chief Minister handed over appreciation certificates to villages with 100% Covid vaccination coverage.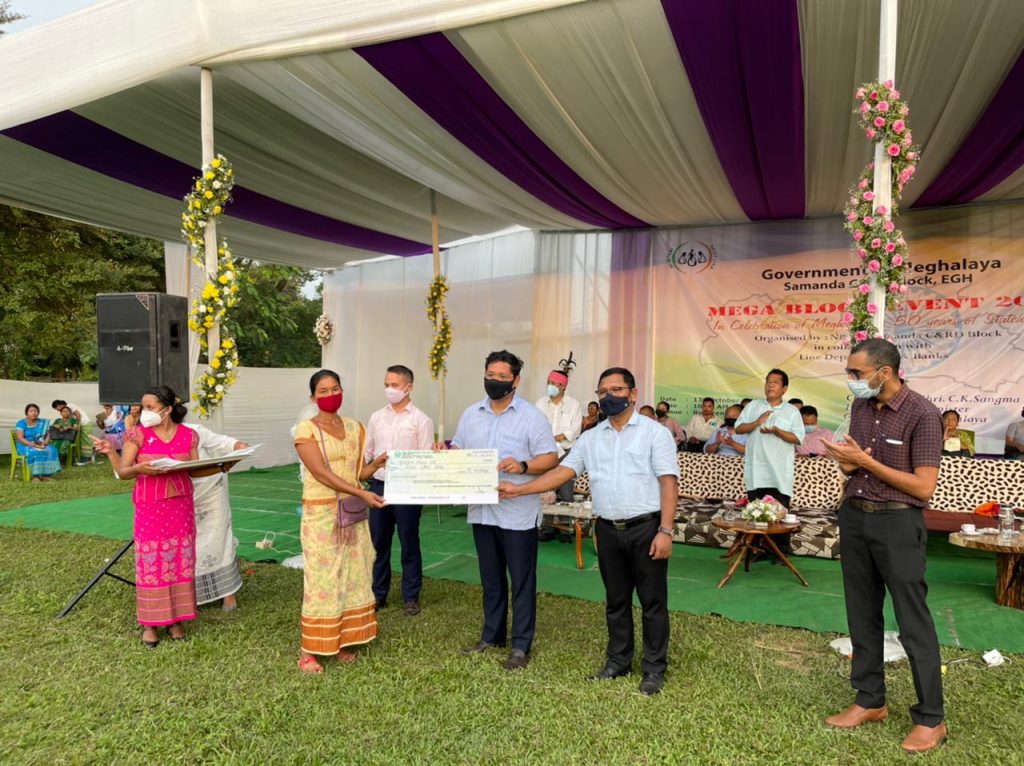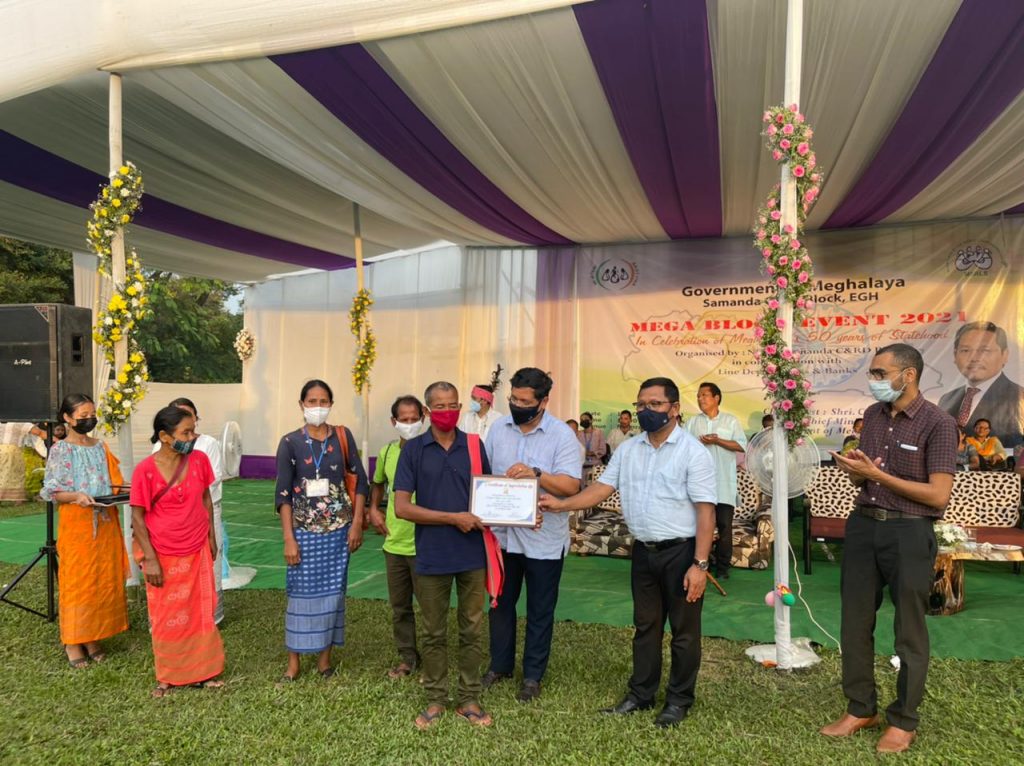 He also handed over financial support to different Village Organisations through Community Investment Funds. The funds will be utilised by SHGs in the villages for income generation activities.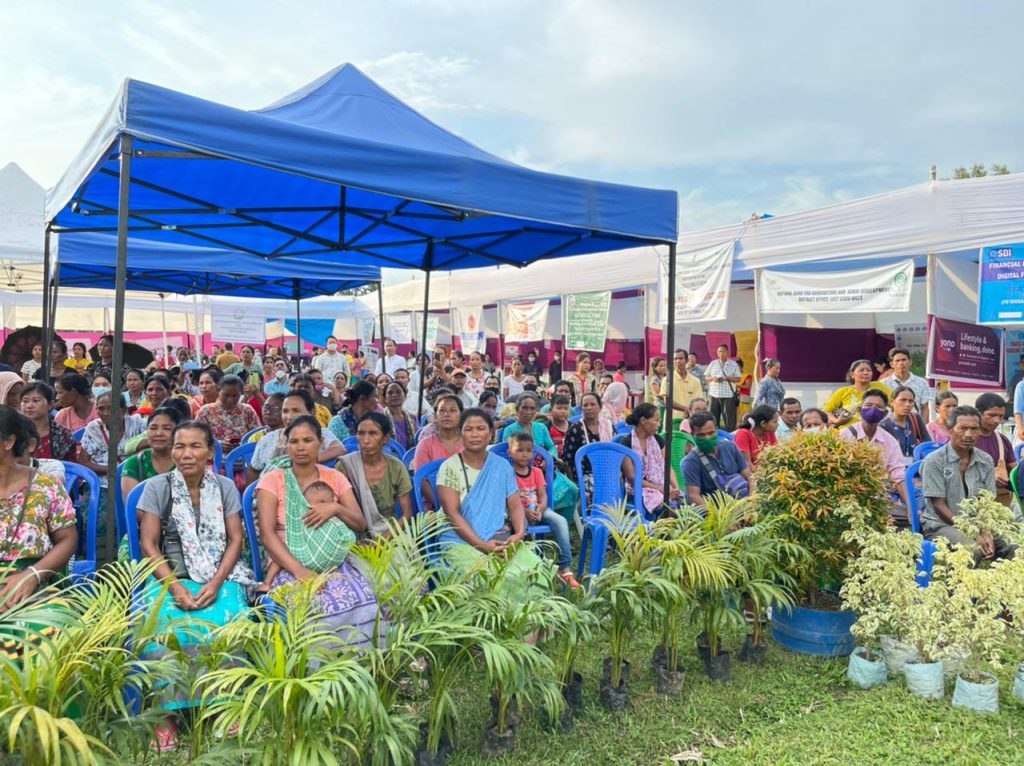 Speaking on the occasion, he assured the farming communities that Government is committed to support SHGs, so as to enable women organisation with financial stability.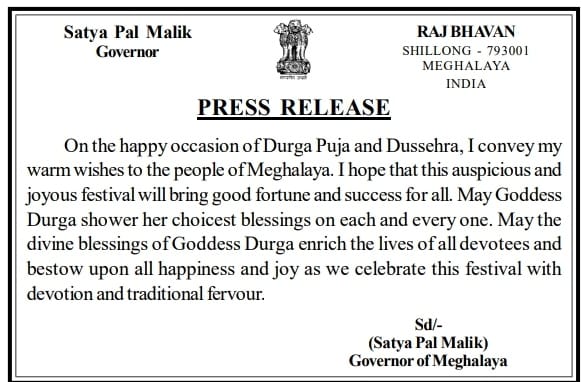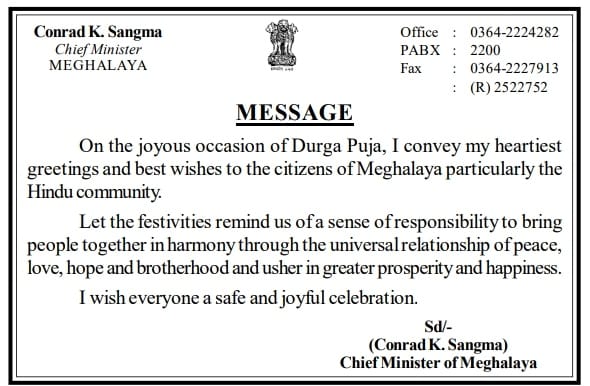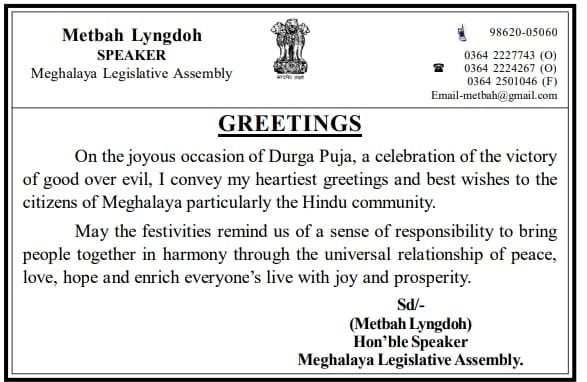 He said that Government is committed to promote welfare of the farmers and through different interventions, Government is trying to reach out to the farming and women organisations for their economic upliftment.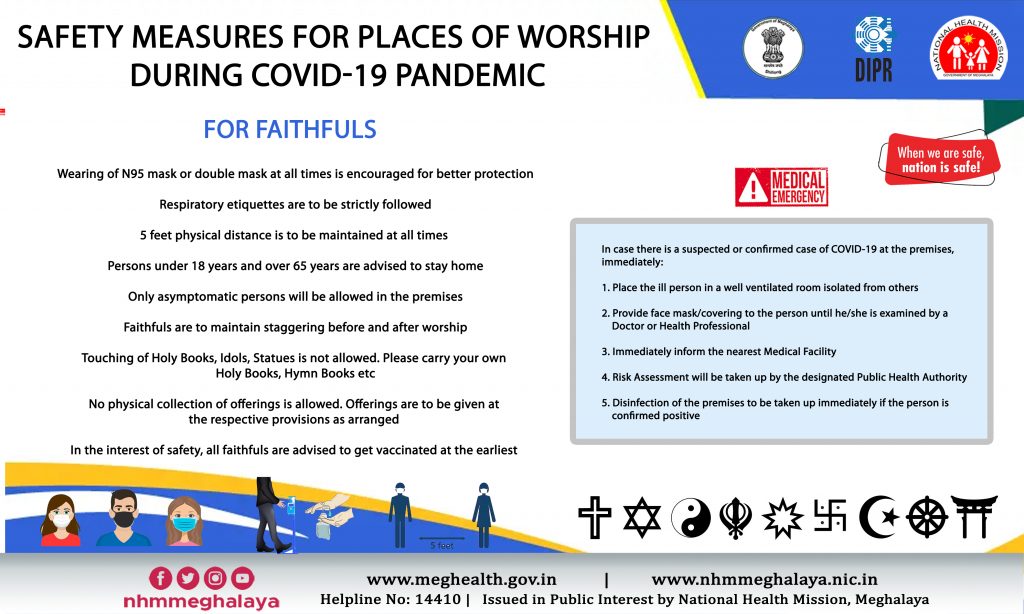 Under NRLM, Meghalaya has disbursed over 121 Cr. to over 7000 Village Organisations.
The Chief Minister further distributed 44 Lakhs to 10 VOs in Samanda block. This is the commitment towards empowerment of rural women through the active SHG Movement in the State.