Bajengdoba, Feb 2, 2023: National People's Party (NPP) national president Conrad K Sangma on Thursday came down heavily on Trinamool Congress (TMC) and especially on its leader Dr. Mukul Sangma for betraying and taking the people of Garo Hills for granted. He said Mukul's decision to contest from Songsak and Tikrikilla will cost him dearly as people are feeling betrayed and are already questioning him about switching constituencies – from Ampati to Songsak and now to Tikrikilla, and which seat he will vacate in case he wins from both the seats.
"Today during campaign at Tikrikilla I asked public about Mukul contesting there as well as Songsak. They want to question him about shifting from Ampati to Songsak, and now to Tikrikilla. What confidence can he prove? Will he resign Songsak or Tikrikilla if he was to win both? People are seeing through him," Conrad said during a massive election rally at Bajengdoba in North Garo Hills.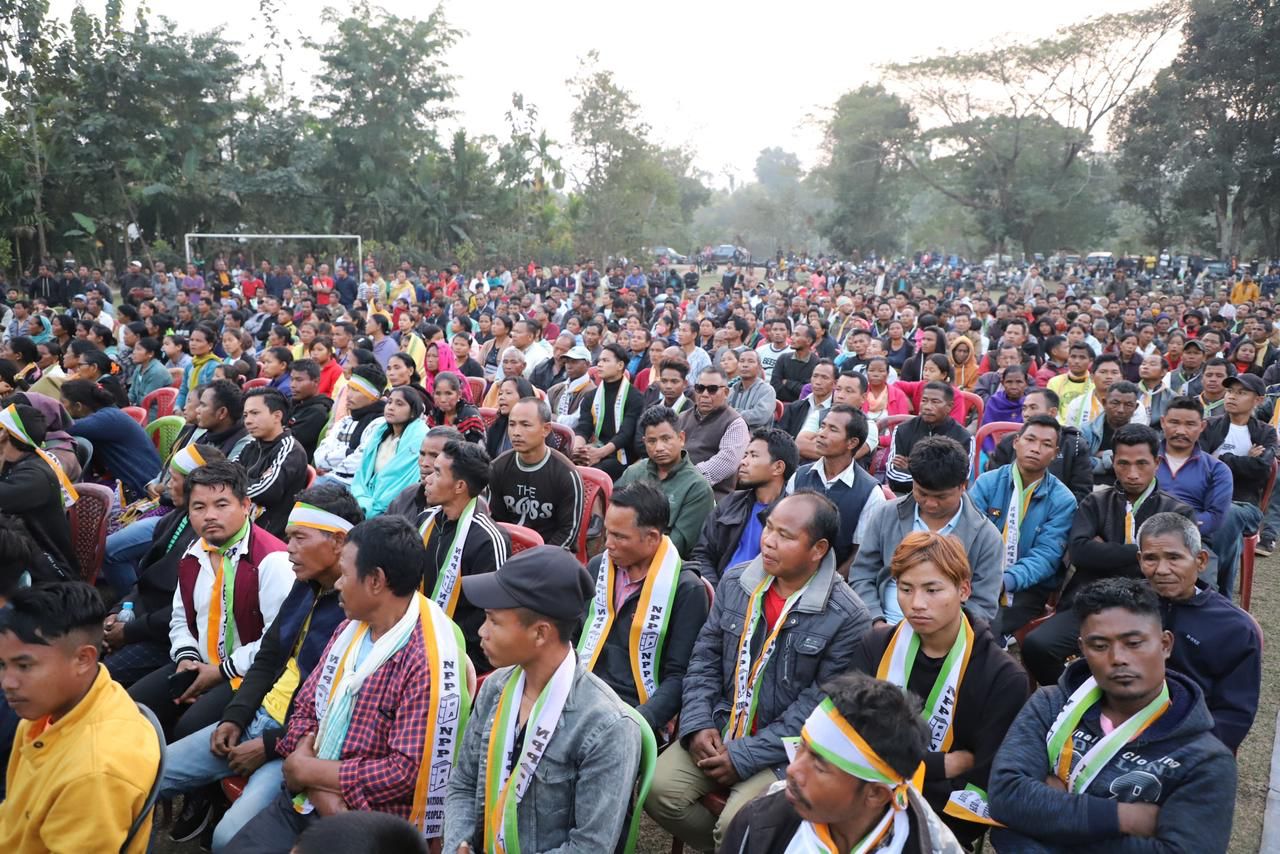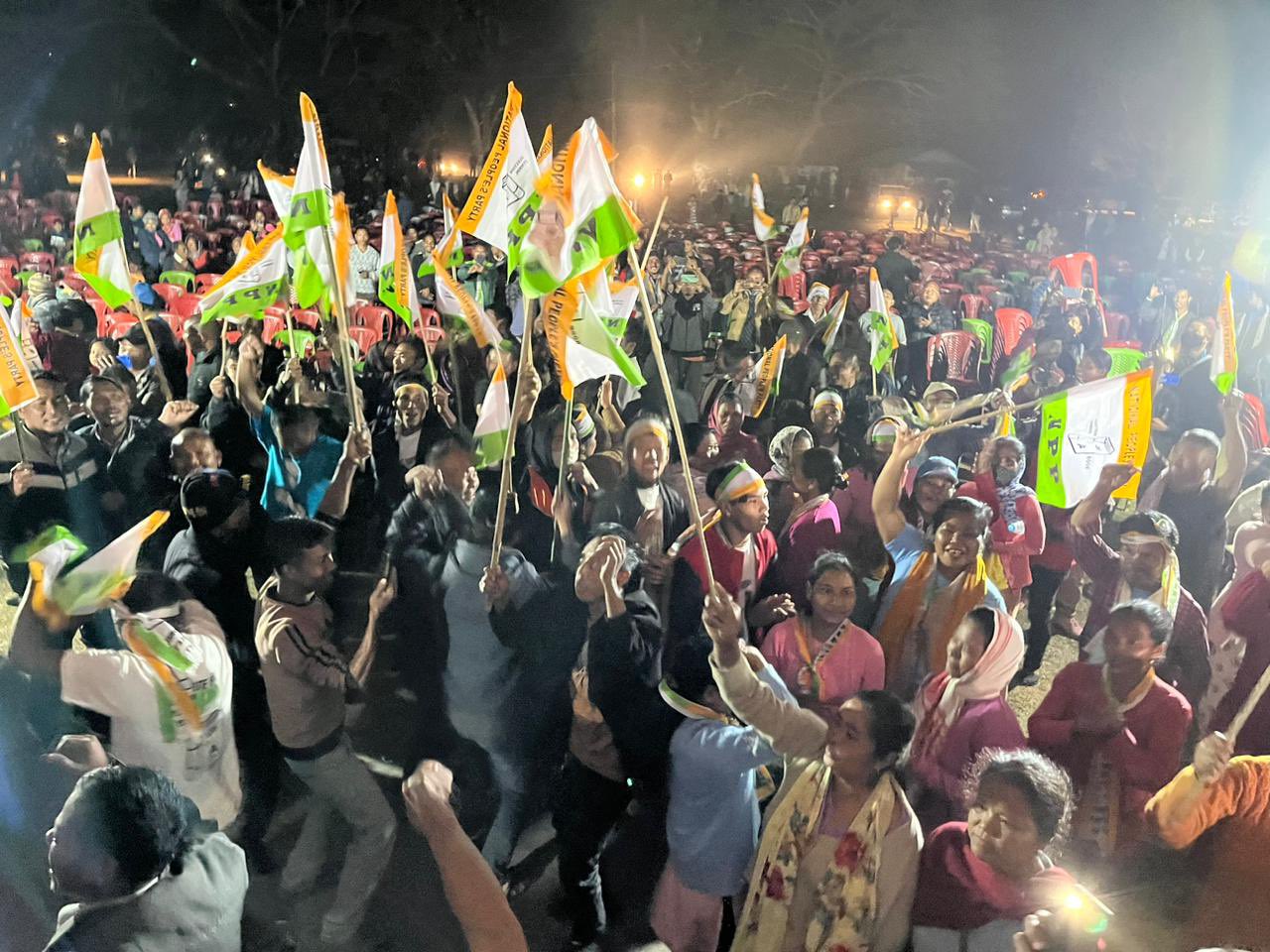 Welcoming Silman K Sangma, son of former CM SC Marak and an Ex MDC, with hundreds of his supporters, he said NPP would sweep through Garo Hills because it is a stable and strong party that can deliver in governance.
Thousands stood together with the NPP at Bajengdoba in our campaign for our candidate, Sh. Pongseng R Marak.

Support poured in as we welcomed Sh. Silman K Sangma, ex-MDC & son of former CM, Sh. S C Marak & hundreds of his supporters to the NPP! pic.twitter.com/FqlC7vGLwm

— Conrad K Sangma (@SangmaConrad) February 2, 2023
He further said people have seen through the gimmicks of Mukul Sangma and the West Bengal based party, which is why people are leaving TMC and joining the NPP. "The number of people from other parties coming into the NPP fold is testament of where the results of the February 27th election indicate. Ask anywhere in the state, Khasi – Jaintia hills or even Garo hills, people will tell you it is the NPP that is steadfast. The oldest and biggest opposition party Congress has been weakened and lost ground due to splits and factions. People of the state are looking for a stable and strong party that can deliver in governance and all eyes are on the NPP," Conrad said.
The Chief Minister of Meghalaya also stated that when NPP formed the government in 2018, he was not a Chief Minister for NPP but a Chief Minister for every citizen.
"Look at Chokpot, its MLA was from Congress, who switched to TMC, and many times govt in power tends to look down on opposition areas, but our government did the opposite. Rs. 35 crore was sanctioned for road from Baromile to Chokpot because good road is critical for development of any place," he said.
He also talked about the Focus and Focus Plus schemes, the biggest welfare scheme in the state ever, for which Rs 450 crore has been spent for financial empowerment of households. He said 6.5 lakh households have benefited from the schemes, whereas the number of Self Help Groups (SHGs) in the State have gone up from only 4000 in 2018 to 40,000 as of date.
"TMC WE cards are mere election promises, don't get swayed by these empty promises," the CM said.
Stating that the "winds of change have arrived" Conrad said NPP will sweep through North and South West Garo Hills including Ampati and Tikrikilla this election. "We will sweep South West Garo Hills including Ampati," he announced.