Mawsynram, June 20: Sombar salo, Meghalaya a•dokni Skotong Minister Conrad K Sangma Mawsynram ni MLA Hima Shangpliang, MDC Alwin Sawkimie aro gipin sorkario kam kagiparang baksa, East Khasi Hills a•jani Mawsynram block ning•o donggipa Dangar aro Kynmynsaw jolrangona re•ange, adita salrangna skang, mikkarang jime waanganio a•a rurongdapa man•e sianggipa manderangni nokdangrangko grongeaha.
Visited the location of the landslide in Dangar under Mawsynram Block that claimed 5 precious lives from one family. Very sad for the family that faced this tragedy. @PMOIndia @AmitShah pic.twitter.com/zfdlx7i76M

— Conrad Sangma (@SangmaConrad) June 20, 2022
Ia nokdangrangko grongeani somoio ua sorkarini gita on•enggipa tangka paisarangkoba nokdangni manderangna on•angjolaha.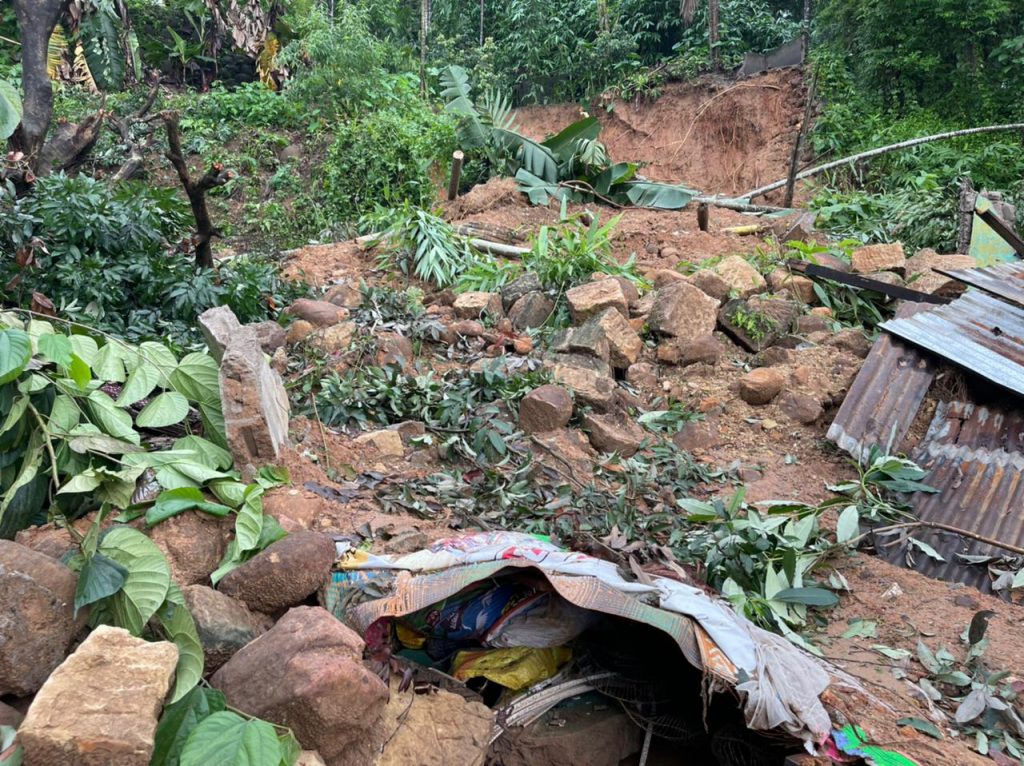 Adita salrangna skang, Dangar-o a•a rurongdapanichi bi•sa sakbriko man•chape gimik sakbonga manderang siangna gita nangahachim aro Kynmynsaw-oba a•a rurongdapa man•e, jikse sakgnian degittam sakgittamko wate siangna gita nangahachim.
Visited and paid my respects to the parents of Sh. Shanborlang Marak, husband & father of the 5 deceased individuals who died in the landslide in Dangar, #EastKhasiHills District.

May God be with the family as they overcome this huge loss. @AmitShah @PMOIndia pic.twitter.com/3Ra95GFS6b

— Conrad Sangma (@SangmaConrad) June 20, 2022