Shillong, Jan 30: The Office of the District Election Officer (DEO), East Khasi Hills, on Monday organised a District Level Outreach Programme for low turnout polling stations at the Conference Room, Office of the Deputy Commissioner, Shillong in the presence of the East Khasi Hills Deputy Commissioner SC Sadhu, Assistant Commissioner Saloni Verma, Booth Level Officers(BLOs) and the Headmen of the various localities.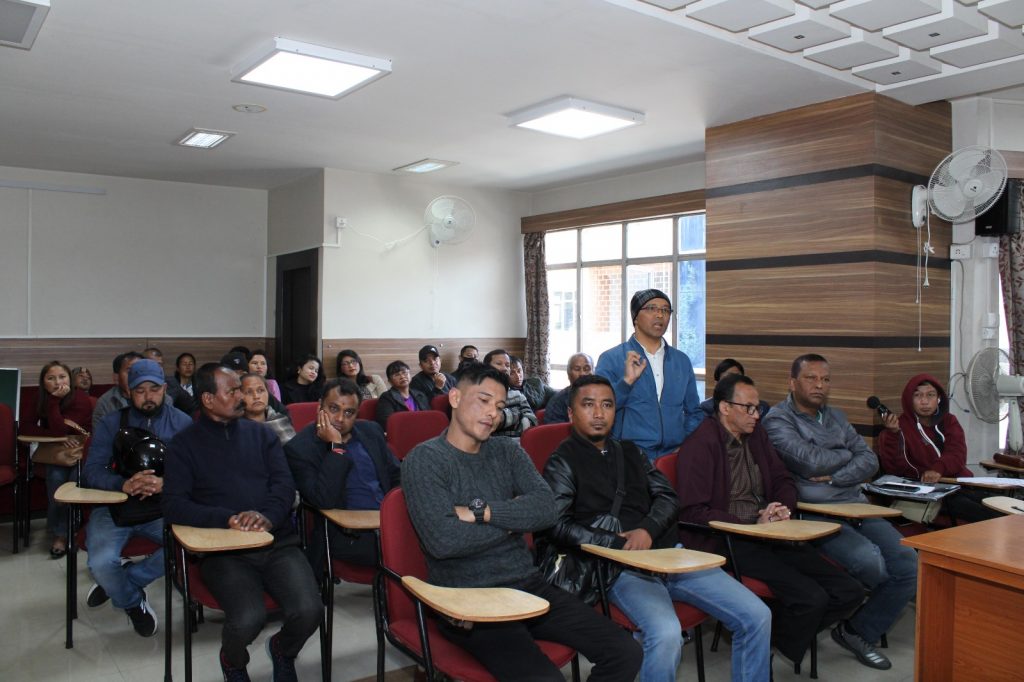 During the programme, the officials of the Election Branch and the BLOs and Headmen discussed the reasons behind low voter turnout in the elections in the particular polling stations.
They also suggested steps and strategies to improve voter participation in the Assembly Elections to be held on February 27, 2023. The DC said they should aim to increase the voter turnout to above 90%.
Sadhu stated that it's with the help of the locality heads that more can be done since they have more knowledge about the people in their localities.
One of the locality heads suggested that the administration should try to carry out awareness in colleges to focus on first time voters and youths to participate in the festival of democracy.
Another headman suggested to all the others that just three days before elections they can make an announcement through the PA (public announcement) system to urge everyone to come out and vote.
While another suggested the administration to award polling stations with high voter turnout so that localities can be more involved.