Tura, Nov 17: A·dokoni pilak game-ge·e cha·enggiparangni janggi tanganiko tang·doatna aro uamangna bang·a namgnirangko on·na gita da·o rikenggipa MDA sorkari, dingtang dingtang kamrangko ka·achi aro programme-rangko a·bachengate on·achi dingtangmancha on·kange kam ka·atenga ine a·dokni skotong minister Pa Conrad K Sangma, Bristibar salo, South West Garo Hills a·jani ning·o donggipa Rangatari-o programko ong·atgipao bakko ra·e jinmana aganprakangaha.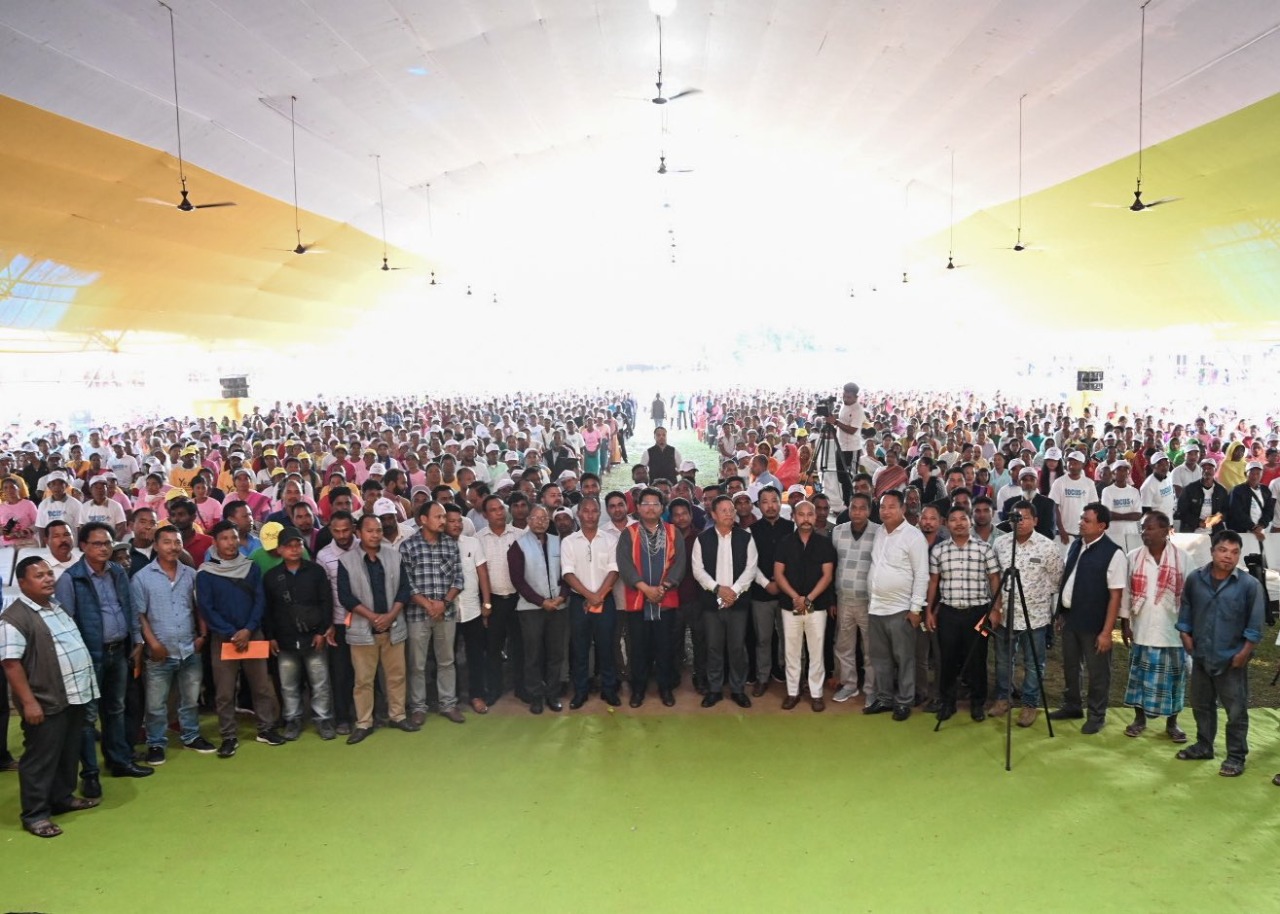 Salni programo bakko ra·anggipa, FOCUS plus, Progress, Yess Meghalaya-oniko bang·a dakchakaniko man·enggiparang aro Self Help Group (SHG)-rangna aganprakangengon, skotong minister, Focus aro gipin scheme-rangchi pilak game cha·gipa nokdangrangna man·adipet dakchakaniko on·na gita jotton ka·enga ine aganenba, chingni sorkariko rikmitingo iandakgipa programme-rangko a·bachengate on·achi an·chingoni game-ge·e cha·enggipa lak 4.5 manderang namgnirangko man·tokaha, jean batanggimin bilsirango sorkariko rikmitingode iandakgipa programmme-rang dongjachim, ineba Pa Sangma parakataha.
Focus aro Focus plus-rangara, salgro-salaram gimiko game-ge·e cha·enggiparangna namgniko on·enggipa ge·sa namen dal·begipa programmme ong·a ine aganangkuengon, re·baenggipa bilsi 10-rangna kingking game cha·enggipa nokdangantioni sakprakna tangka gong hajal 5000 prakko on·e uamangna dakchakaniko on·na gita nisanko donsoenga aro uanan chinga on·kangmanaha ineba Pa Sangma aganaha.
Focus-ni tangka-paisarangara manderangna ra·srochengna gita on·enggipasa ong·a ine ma·sisretanirangko mitamrangni gipatengani gimin talatangengon, Focus-ni tangka-paisarangko ra·srona on·enga ong·ja, indiba a·doko game-ge·e cha·enggiparangna dakchakaniko on·nasa ong·a aro Focus programme-ko a·doko a·bachengate on·na gita gong kror 450 tangka-paisarangko chamaha ineba skotong minister jinmao talatangaha.
Our schemes for the grassroots people is aimed at improving their livelihoods.

Through FOCUS & FOCUS+ we have released a total of ₹200 Crores to our farmers and we aim to continue this program for the next 10 years. @nstomar @AgriGoI pic.twitter.com/J4RaUeSXDY

— Conrad Sangma (@SangmaConrad) November 17, 2022
Focus aro Focus plus programme–ni ning·o a·dok gimikoni pilak namgniko man·enggipa manderangna gong kror 200 mang ong·nakpilgipa tangka-paisarangko on·manaha ine aganatengon, "Ia programme-ni chu·sokanide tangkako ra·chaksogipa mandeosa pangchaka aro ua tangkarangko dolni namgnina aro nanganasa simsake jakkalna gita nanga ineba Pa Sangma, ua tangka-paisarangko ra·chakengiparangna agan-ku·pattiangaha.
Focus-ara dingtangtegipa programme-sa ong·ani gimin game cha·gipa nokdangrangna namgnirangko on·enga aro iako an·tangni man·gnina chanchiaigiparang politics kal·na nangja ineba skotong minister agandapataha.