Guwahati, Sep 19: Guwahati's Dr. Ambedkar Youth Club has installed a 30-feet-tall idol of Lord Ganesh on the occasion of the Ganesh Chaturthi festival.
Dr. Ambedkar Youth Club in Guwahati, which has been organising the festival with great pomp and gaiety for the past 37 years, erected the 30-feet-tall  idol of Lord Ganesh to attract devotees in the Fatasil area of Guwahati.
This will probably be the first large temporary idol of Lord Ganesha in the state.
"This time we have made 30-feet tall Ganesh idol. Artisans from Kolkata were engaged to make the idol and very beautifully they have completed the work. This time our theme was based in 'Chandrayan-3. The artisans took almost 2 months to make the idol. This time our budget was Rs 10 lakh and the idol cost was Rs 2 lakh," said K Shambhasiva, a
club member.
He said, "The idol has been made by nine potters from Kolkata for the past month and a half. This is one of the biggest idols of Ganesh in the Northeast. We appeal to everyone to come and enjoy our puja."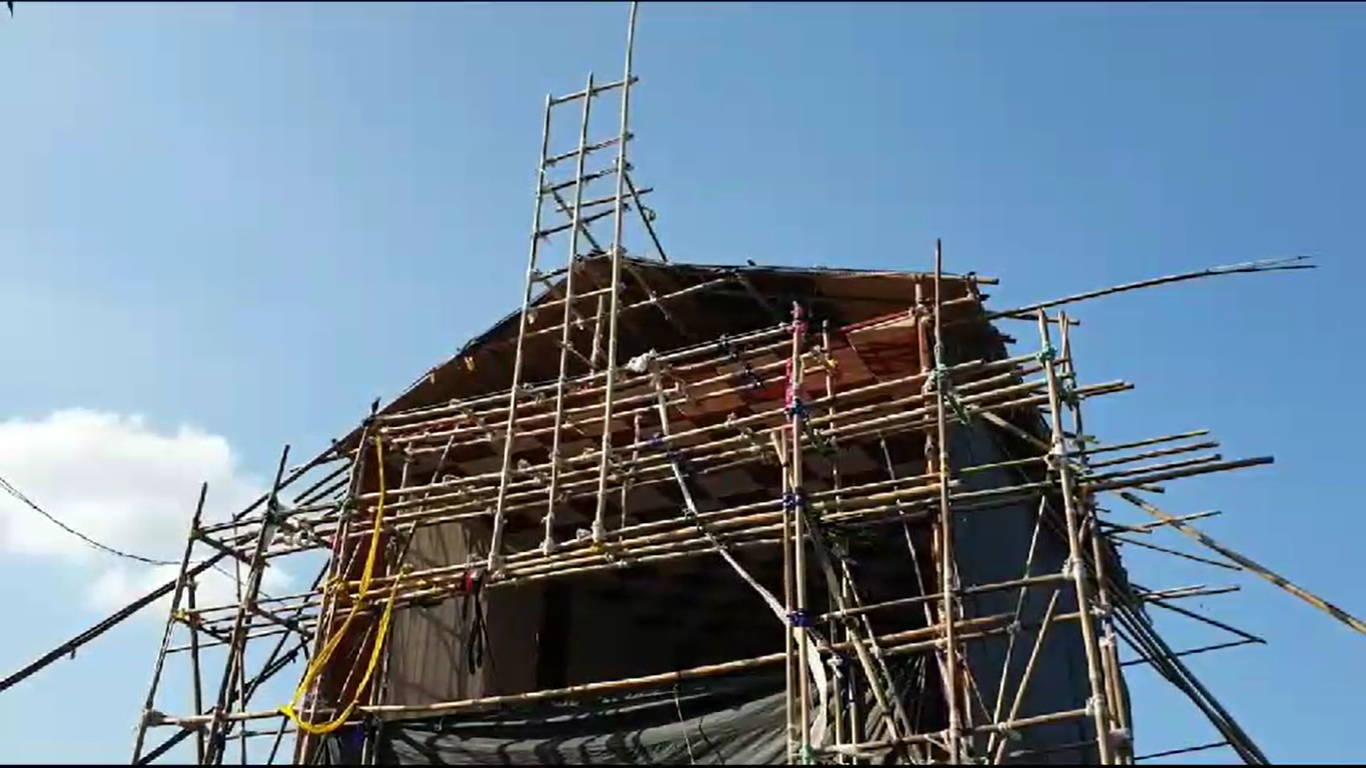 "20 kg of Laddu will be offered to Lord Ganesh during the festival, and on September 27, it will be auctioned," he said.
According to the organising committee, preparations are in full swing in the area. Meanwhile, the organising committee erected the idol of Lord Ganesh on September 18, and the festival will be celebrated for nine days.
The 30-foot-high and 18-foot-wide Ganesha idol is almost complete at a cost of Rs 2 lakh.
Also read: Four students injured in brawl at NEHU campus in Shillong
WATCH:
Find latest news from every corner of Northeast India at hubnetwork.in, your online source for breaking news, video coverage.
Also, Follow us on-
Twitter-twitter.com/nemediahub
Youtube channel- www.youtube.com/@NortheastMediaHub2020
Instagram- www.instagram.com/nemediahub