Tura, Aug 5: Hard work and perseverance has paid off for the young boys and girls of Garo Hills who went through a harrowing experience for an entire year as they got ready to face the biggest education challenge of their life time. Just as they entered Class X in 2020, the Covid disease emerged and all classes went out of the window as children and their families had to remain holed up inside their homes due to the pandemic.
Despite these difficult times, they have managed to overcome their challenges and excel in theior studies. The overwhelming support of their parents, their teachers and schools have today given them a resounding success.
From the state's top twenty best performers in the SSLC examinations, Garo Hills has given 9 rank holders. It was also time for celebration among the Garo community with as many as five tribals boys and girls making a mark in the state toppers list. Among them is a girl Noknamchi Nengminza Sangma of St. Mary's School, Shillong.
Here are a few words from the toppers
3rd position holder, Mridumoy Saha, Sherwood
"I am Mridumay Saha from Sherwood School, Tura. I stood third in SSLC examination 2021 and scored 574 marks out of 600 with 95.66%. My father is Dr.Madhusudhan Saha, professor in Chemistry, Don Bosco College,Tura and my mother is Smt.Pallabi Saha, Headmistress, Nivedita Girls' U.P School, Tura.
I thank the Almighty, my teachers and my family members for their continuous support and guidance.
I took admission in CL-XI Science in Sai Vikas, Guwahati. I wish to study Information and communication and make my career in this field.
I used to study 14 to 16 hours before final exam and my hobby is playing on guitar".
Mridumoy attributes his success in the examination to parents, teachers and family members. He is also fond of playing guitar and often spends his time playing classical hindi songs. His advice to other students is to keep in touch with books and to watch knowledgeable TV programmes. He also adviced them to study 12 to 16 hours daily.
5th position holder Asif Zaman, Jawaharlal Nehru Higher Secondary School, Phulbari
Father Ashraful Zaman, Teacher at Abul Kalam Azad UP School, Mother Moyna Begum, also a teacher
Asif, who draws his inspiration from his father gives full credit to him for his success. Apart from his teachers at the school who helped and encouraged him, Asif says that his father has worked so hard for his success. "My father worked very hard. Without him I would be nowhere," he said.
Asif, who has set his sights on a medical career says that he has no hobbies and only concentrates on the goals he set for himself. His advice to others is to work hard and have patience. He also said that family support is important to be successful in life.
8th position holder Laxita Agarwala, Sherwood
Father Ravikant Agarwala, Businessman, Mother Babita Agarwala Housewife
Laxita says that she was inspired by previous batch students who are now pursuing higher studies in prominent institutions and colleges. She also said that her parents as well as her teachers at her school had played a major role in her success.
Laxita, who is a person of few words aims to become a doctor and she has decided to go for it. She is fond of Art and likes to spend her time painting, sketching and listening to music.
Her advice to others is to prepare and study well and to concentrate on their goals without losing focus.
15th position holder Abigail Tiara R Marak, Sherwood
Father Croling B Marak, Businessman, Mother Sanchi R Marak, Teacher at Don Bosco School
Abigails own words
Being motivated at all-times is not an easy job. My biggest inspiration was my dedicated teachers, parents and of course my friends.
2. My hobbies are cookinh and watching movies.
3. I aspire to a specialist in Cardiology
4. I recently joined my new school and online classes are being held.
5. Advices to my juniors are last-minute preparations are not going to help. One should learn to study in a smart way and not regret for the mistakes they made but to learn from them and above all remember God in all you do
15th position holder, Patiprata Ghosh, Pechon A Sangma Memorial Police Public School
Father Taposh Ghosh, Businessman, Mother Pratima Ghosh, Teacher
Patiprata says that she was inspired for her success by her own sister who cracked the National Eligibility cum Entrance Test (NEET). She has also set her sights to do the same to pursue her dream of becoming a Cardiologist.
With regard to recreational activities, she likes to read books, play games like badminton and others.
Advising other students and the younger generation after her, she said that the secret to success is to focus on 30% for hard work, 30% for concentration and 40% for dedication.
18th position holder Divya Binu Mathew, St. Xavier's Secondary School, Tura
Both Father Dr B Mathew and Motehr are professors of NEHU, Tura campus.
"It was challenging to adjust with online classes initially but teachers took the initiative to provide us with all necessary help. Our principal was of immense help to all of us. Its been a difficult year for all of us," says Divya. She intends to take up science and is looking into computer science as a career.
18th position holder, Herchelle R Sangma, Sherwood
Father Late Raknang Ch Marak, Mother Therian Taimie (UDA)
Herchelle attributed his success to his parents, teachers and family members. He likes to read books on Science and Computers. Herchelle says that he is not much of a sports person but sometimes like to play football.
He is yet to decide on his career plans and for now would like to continue his studies in the Science stream. He advised others to have interest in all subjects.
19th position Bolgrim S Marak, Holy Family Secondary School, Rongjeng
Mother Welbina S Marak deals in clothes business and father Bilseng G Momin is businessman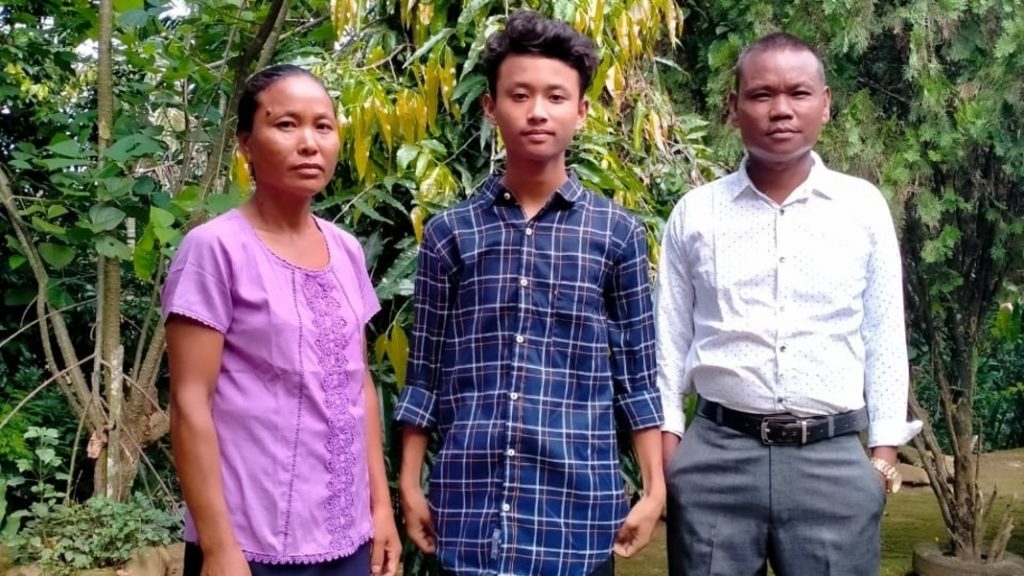 "I am happy with the results. I enjoy maths and science and want to be a doctor," said Bolgrim who loves to spend time playing chess.
20th position Alra R Marak, Private Institution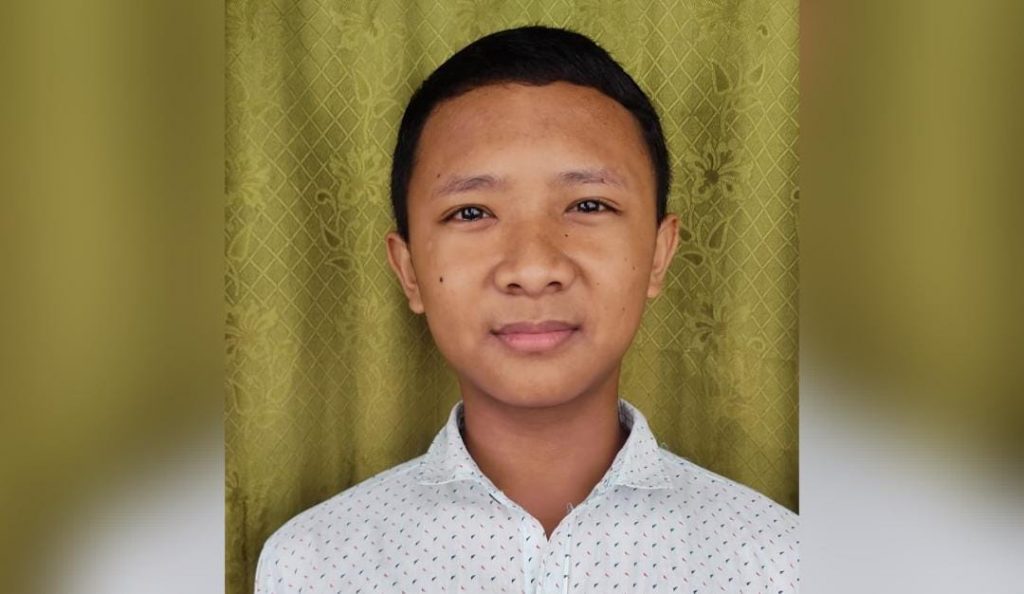 Despite coming from a private institution, Alra has done North Garo Hills district and his school Rev. Ramke Secondary School, Mendipathar proud. Coming from a family whose parents are teachers he has been into books since childhood.
Alra loves paintaing and drawing and his love for mathematics got him a 96 percentage in the subject. He plans to apply for higher studies in Shillong St. Anthony's and is aiming to join the National Defence Academy as a military officer.