Dimapur, Jan 7: Union Home Minister Amit Shah on Friday said the central government has embarked upon the objective of three Ps – Peace, Progress and Prosperity – in Nagaland and other northeastern states.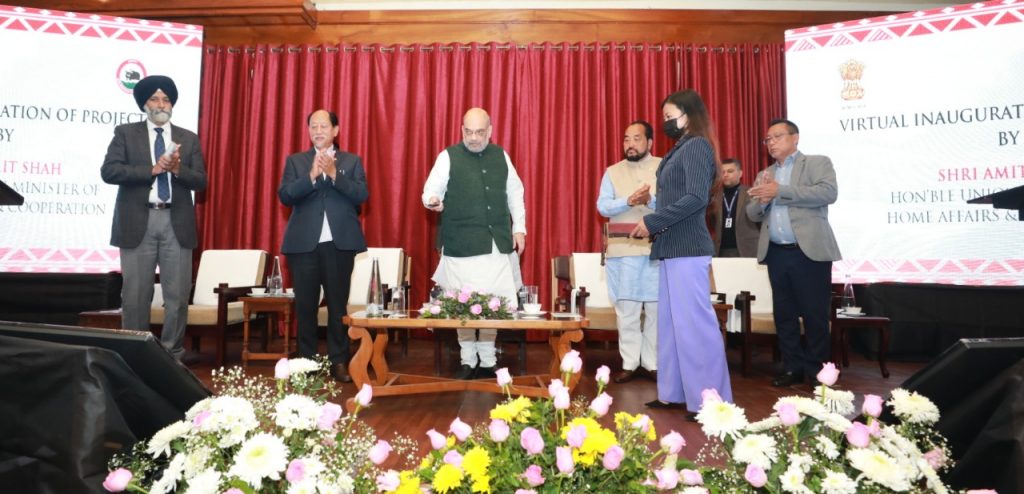 Inaugurating five projects worth Rs 52 crore in Nagaland, the Union Home Minister in a gathering said that with the taming of the insurgency activities, Prime Minister Narendra Modi government's mission is not only to develop the physical connectivity but to further improve the emotional connectivity between the northeastern region and the rest of the country.
The five projects included improving education, tourism, power generation, and connectivity in the state.
He said for mainstreaming of the northeastern region, ambitious development has been undertaken in the region and, on the direction of the Prime Minister, a union minister is visiting the region every fortnight while the Prime Minister visited the region 51 times in eight years.
"Since 2014, the fund allocation to Nagaland increased four times with Rs 219 crore special packages given to the state. The 15th Finance Commission has made a provision of Rs 4,773 crore for Nagaland in 2022-23, while only Rs. 1,283-crore was allocated in 2009-10," Shah said.
Noting that the insurgency incidents declined by 74 per cent in the eight years in the northeastern region, he said the AFSPA (Armed Forces (Special Power) Act) is also being gradually withdrawn from the region and Nagaland.
The Union Home Minister said that Nagaland is one of the world's 25 famous biodiversity areas which endows it with immense tourism potential. Nagaland is also famous all over the world for its citizens, culture and the equal status given to women here.
The Minister said that along with the development of infrastructure, the Government of India has also focused on strengthening public facilities.
Fifteen national highway projects, covering a length of over 266-km at the tune of Rs. 4,127-crore have been undertaken.
Shah arrived in Nagaland on Friday after visiting Tripura and Manipur since Thursday.