Shillong, May 13: Heavy rain on Friday caused water logging at various parts in Shillong city and its suburbs. In many places, the water levels were near 1-1.5 feet above the ground level, making it extremely difficult for people to walk on the road and also posing significant difficulty for smaller vehicles.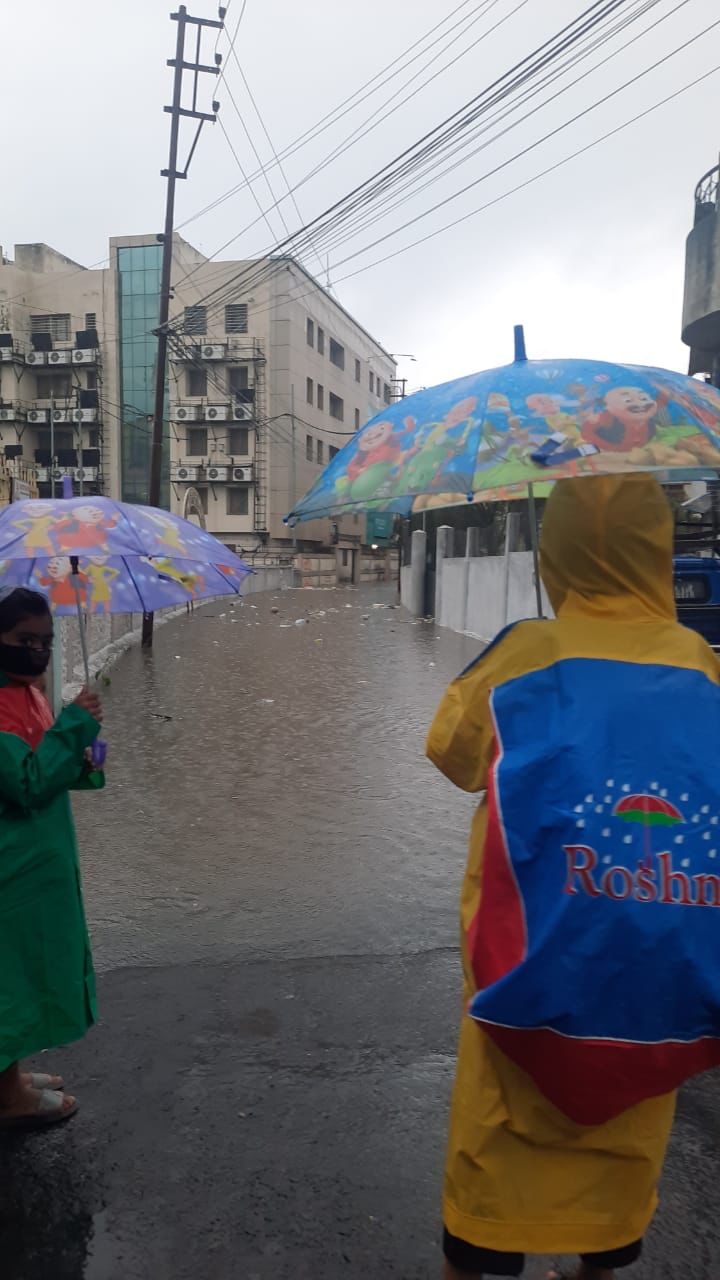 Heavy rains have started to make their way to Shillong since this week on a regular basis and Friday's rain that started in early morning hours was very heavy and lasted for 5-6 hours, causing a mini-flood like situation as streams and rivers in the city breached their embankment.
Low-lying areas like Demseiniong and Polo among others were struggling with serious water logging problem. But certain areas in places like Laitumkhrah which are congested and flat also had water logging issue.
The effects of the intensity of the downpour wasn't just limited to the city and undulation was seen in villages like Nongkrem, which are at much greater height than Shillong and have open fields. Several streams in the village were overflowing onto the main road and running through people's compound.
In the meantime, questions are being asked on the water drainage system in places like Polo and Demseiniong, where government has spent crores on creating, maintaining and expansion of the drainage system.
Water logging and floods are an yearly occurrence in the low-lying areas of Shillong, especially after a spell of heavy downpour.