Shillong, June 21: International Yoga Dayko Meghalaya a•dokoba NEHU conference hallo tom•e maniangaha. Ia manianio MoS Ministry of minority Affairs John Barla aro Meghalaya ni Health Minister James PK Sangma bak ra•angpaaha. Ia manianiko North-Eastern Institute of Ayurveda & Homoeopathy (NEIAH), BSF, CRPF aro gipinrang baksa nangrime ong•atangaha. Ia manianio bang•a manderangan re•bae bak ra•epaaha jeon NEIAH ni skigipa dingtang dingtang yogani asanas-rangko dakdilangaha.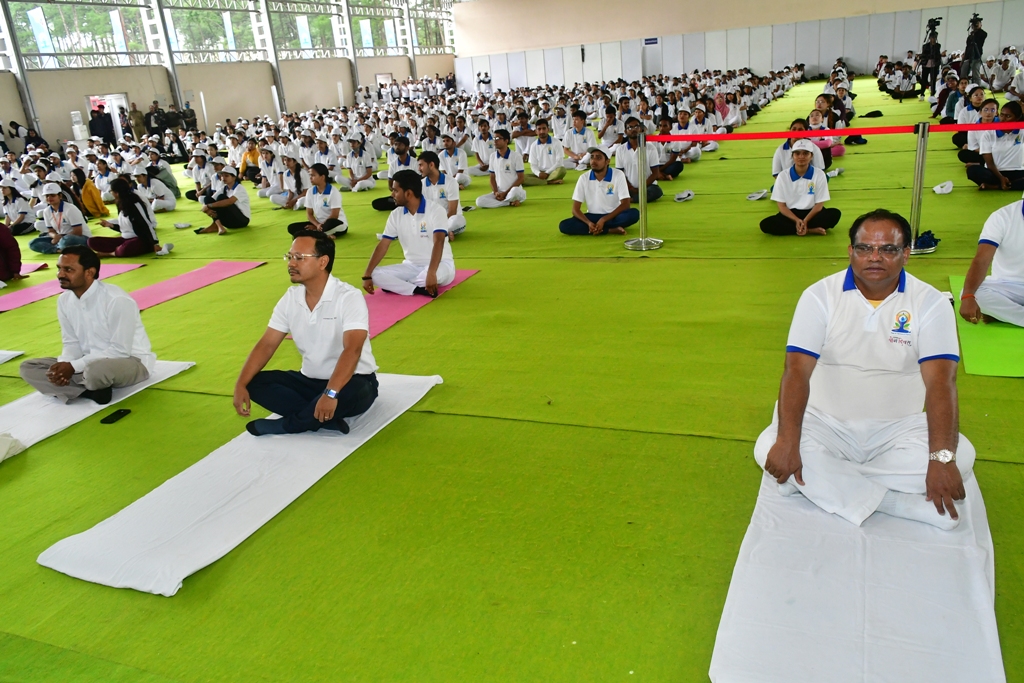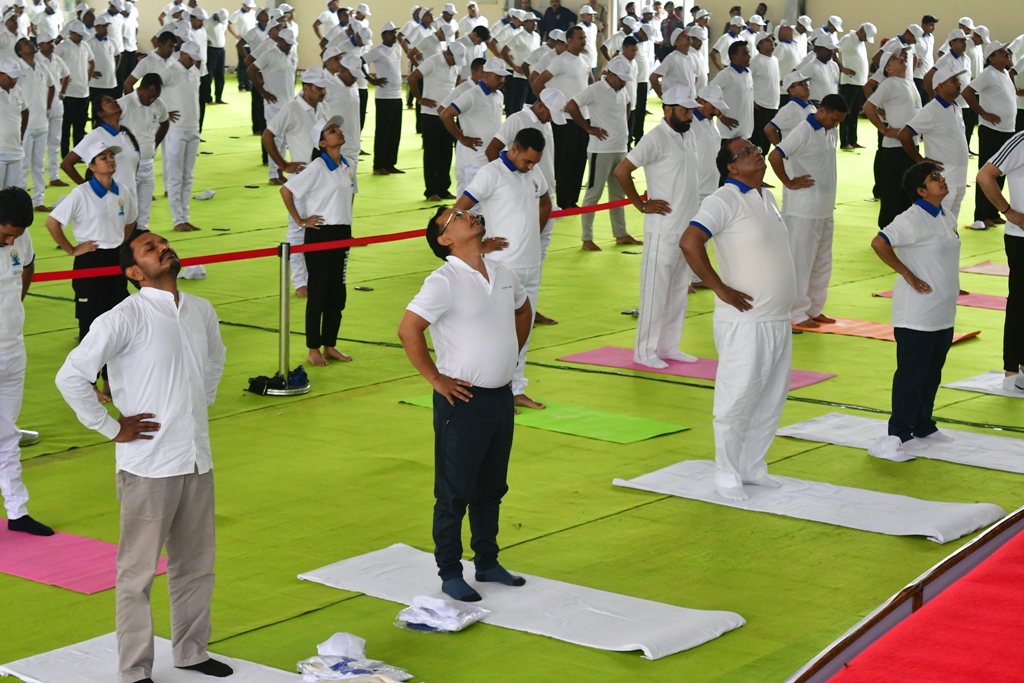 Narendra Modini kam ka•anichi da•alo a•gilsak gimik ong•nasipile ia Yogako daktokengjok. Janggi tangao an•seng baljoke dongna an•ching sakantian yogako dakjringna nanga ine John Barla aganaha. Yogako dakjringanichi be•ena namgniko on•a man•a ine a•gilsak gimikan u•iaha, iako dakjringanichi an•chingna bang•a namgniko on•gen ine James PK Sangmaba aganaha.
International Yoga Dayko a•songni bang•a biaprangon maniangtokaha. Meghalayaoba dingtang dingtang college aro skulrango iako gisik ra•e maniangtokaha.