Shillong, Nov 17: The third day of the Chief Minister's Start-Up and Corporate Social Responsibility (CSR) week commenced on November 16, with the second phase of Bootcamp for Cohort 3, a panel discussion in partnership with Investment India on CSR & Entrepreneurship Scenario in Meghalaya, a pitching session of local entrepreneurs related CSR investable projects and CSR entrepreneurs sharing their experiences.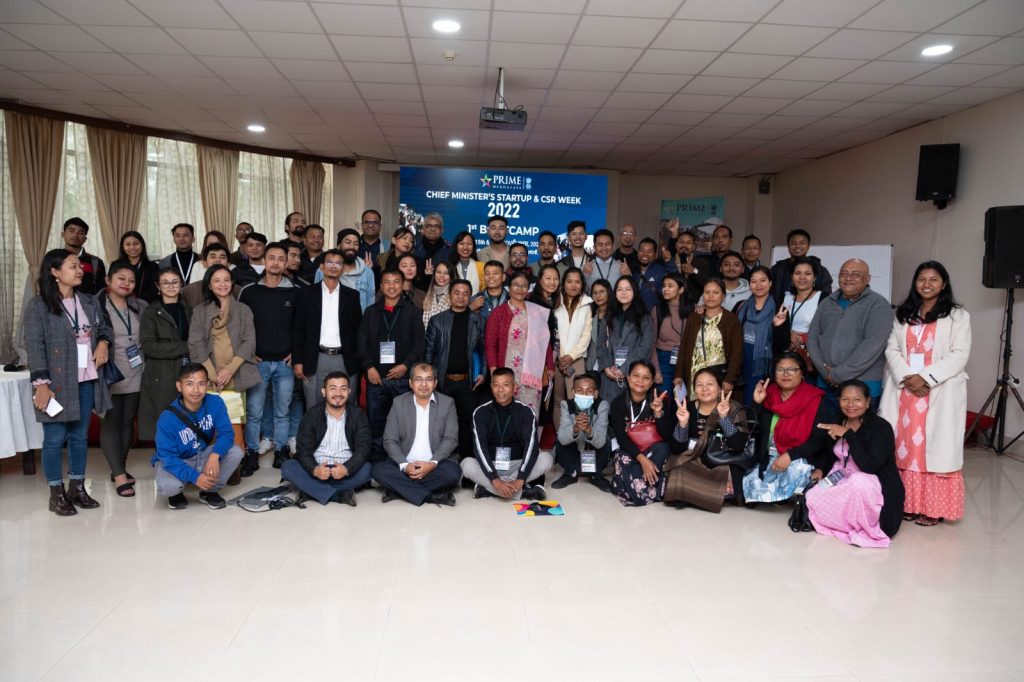 Setting the outline in the first session, Head of North East Desk, Invest India, Geetima Das Krishna, gave a brief on CSR guidelines and the birth of North East Desk through Invest India.
She said that Invest India is a national investment agency to bring in investment and employment by tapping into the vast resources in the states. The North East Desk was started on March 2021.
Dr. B.D.R. Tiwari, Commissioner and Secretary, Government of Meghalaya, gave the welcome speech, while Vijay Kumar Damera, Commissioner & Secretary Planning, Govt of Meghalaya, spoke on the need to bring Scale Up Loans from other partners to sustain the state's entrepreneurial journey.
Vijay Kumar Damera said that bigger fundings are needed to sustain already established startups that have been funded by the government.
"Although PRIME has achieved so much and our startup policies has brought forth Meghalaya as the best ecosystem for startups, in the next 10 years the state needs to progress! But how do we improve in the next 10 years? Where to invest our energy? One of the key pillars have been entrepreneurship but funding is important from corporates, venture capital and banks. It is in conferences like these that we build connections and invite potential partners in entrepreneurial sustainability," Damera said.
This was followed by a panel discussion on Entrepreneurship Scenario and Challenges Faced by Entrepreneurs in Meghalaya Introduction of Promising Entrepreneurship related sectors for CSR in Meghalaya moderated by Flo Oberhofer, Program Head, PRIME Meghalaya.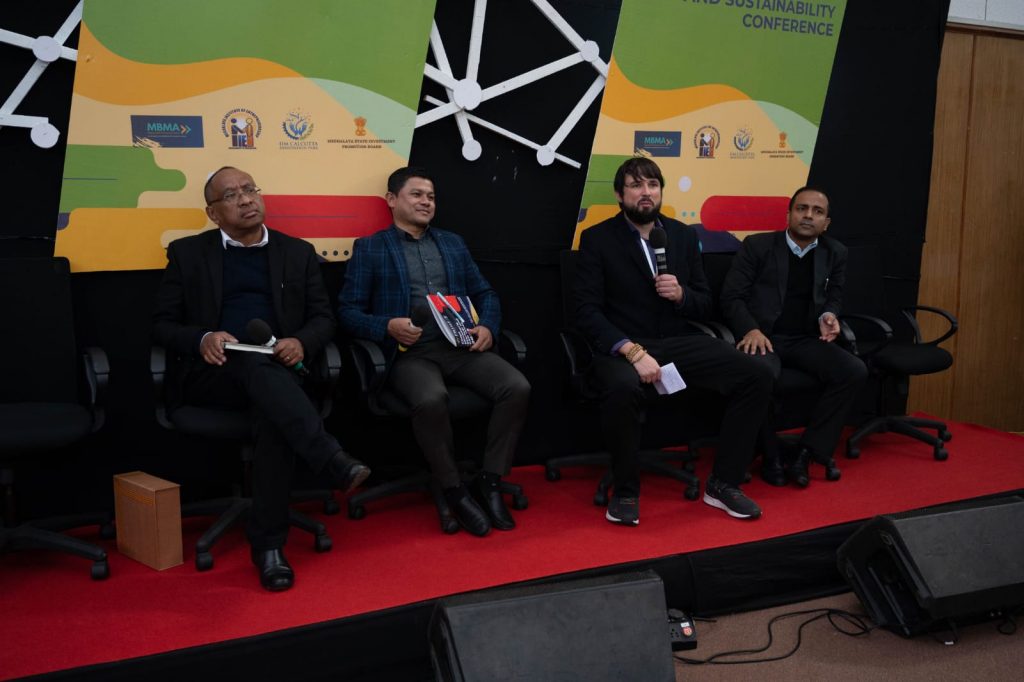 The session penalists included Augustus Suting, Deputy Director, M-LAMP & General
Manager, MBMA, Dr. Benjamin F. Lyngdoh, Associate Professor, Dept. of Tourism
and Hotel Management, Dasumarlin Majaw, Founder, Smokey Falls Tribe Coffee, Gopal Purkayastha, Deputy Vice President, HDFC Bank.
The discussion began with Oberhofer voicing two objectives, the entrepreneurship ecosystem in the state and why things are different in the state and what to improve through CSR. He stated that in entrepreneurship, the first step is mindset.
During the discussion, Suiting spoke on the culture of jobs in Meghalaya, and highlighted that parents have pushed their youths to only look for government jobs.
"Blacksmithy could be compared to Damascus. We were traders and entrepreneurs but with the coming of the British, western model overtook us and we became nothing but factory workers. We became educated but with no skill sets. Our ambitions ended in government jobs but with a series of changes, enterprise and entrepreneurship is the need of the hour, " he expressed.
Lyngdoh, on the other hand, said the situation has changed with time, students are beginning to show interest in this area, and at NEHU, students from many streams have considered entrepreneurship as a possible career path. More students are now choosing the long-ignored path of entrepreneurship.
He added, "Long before we had a culture of excelling only in academics but with government jobs slowly saturating and the demand and supply for other jobs, and with the help of internet trends, the changed perspective is trickling within the youth. The major drawback is that it happened too late. We better catch them young and early for entrepreneurship to grow faster in the state."
Likewise, Majaw when asked what is the most promising sector in entrepreneurship, replied that rural tourism and food processing sectors are doing well as they promote job security to the people in the rural areas.
Despite the challenges, Suting called for a need to downscale technology that can fit in the state. Supply of power through renewable energy and e-waste units should be encouraged. Ending the panel discussion, the panelists came up with coherent plans to bring sustainability in entrepreneurship.
The second session saw business pitches made my local entrepreneurs for CSR ranging from ASPIRE Meghalaya, Academic entrepreneurship from IIM Calcutta and Martin Luther Christian University and others.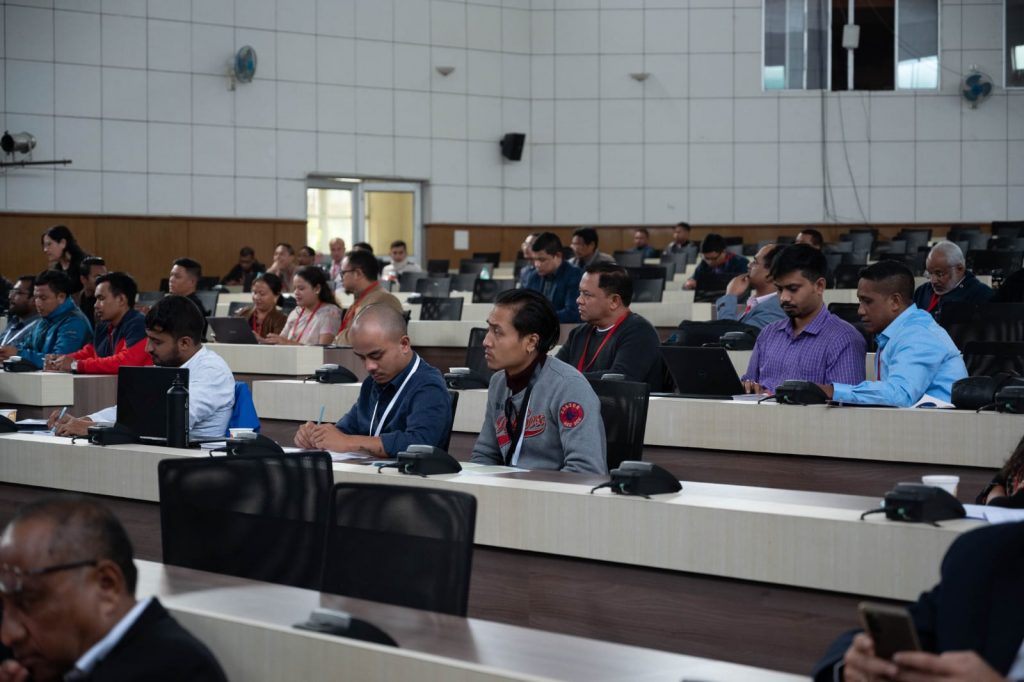 The day also saw another panel discussion titled 'Role of CSR and Entrepreneurship in achieving sustainable' moderated by Harsh Srivastava, Executive Director, Blue Circle Medi Services.
The panelists included Precious Tmung, Co-Founder, Zong Hi Traditional Handloom; Prof. Prabhat Pani, Executive Director, Centre for Innovation in Sustainable Development, S.P. Jain Institute of Management and Research, Mumbai; Dr. Subhash Ashutosh, IFS, Co-chairman & Director Centre of Excellence Natural Resource Management & Sustainable
Livelihoods MBDA, Meghalaya; Pradeep Purohit, Chief Strategy Officer, Star Cement Ltd.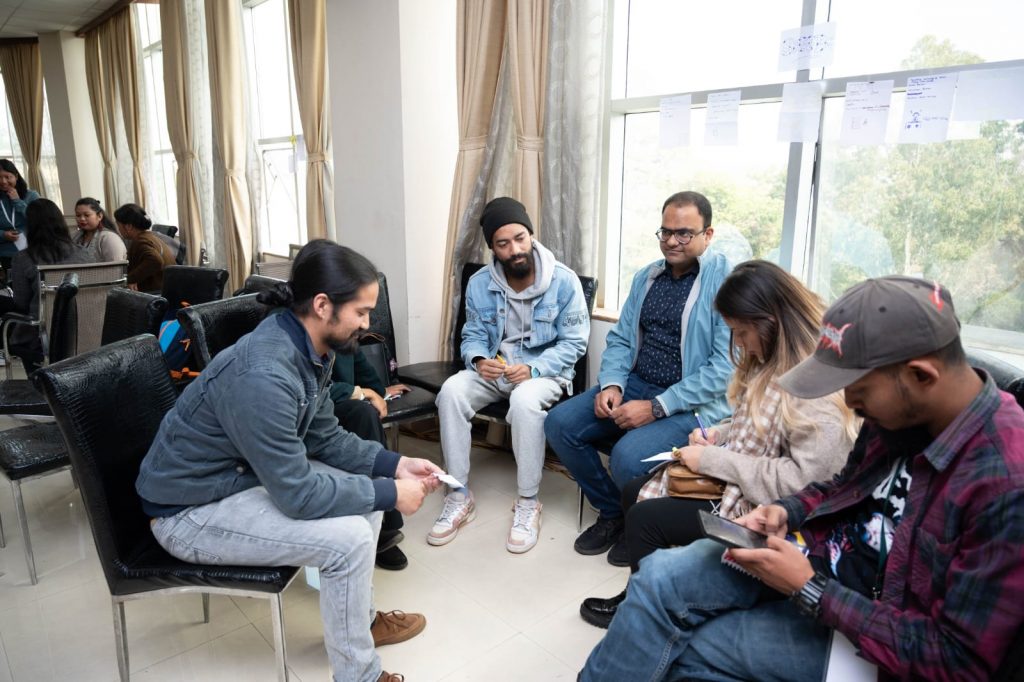 A session on sharing experiences in CSR entrepreneurship by officials from a few big corporates, financial institutions like Reliance, SBI and others was the other highlight of the day.