Shillong, May 25: The Enforcement Police of the Khasi Hills Autonomous District Council (KHADC) on Thursday along with East Khasi Local Taxi Welfare Association (EKLTWA) conducted a surprise checking of trading and labour licences of non-tribal taxi drivers operating in the city.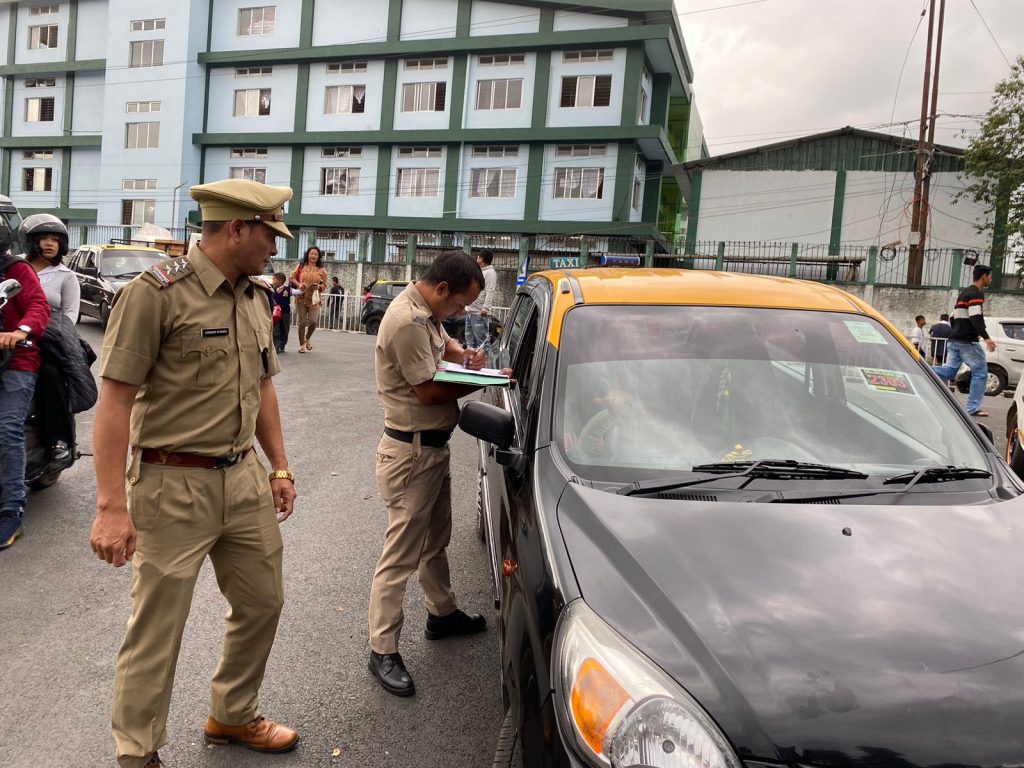 Following the incident at Khyndailad on Thursday night last week wherein a cab driver and his friend was assaulted by some miscreants, the taxi drivers' association had demanded the KHADC to check the licences of the non-tribal taxi drivers operating unchecked in Shillong.
The District Council Enforcement made checking in different areas of Shillong including Morphran, MUDA parking road, Red Cross Last Stop Laban, Bishnupur, Polo, Madanrting, Happy Valley, ïewmawlong, Khlieh ïewduh and Jhalupara.