Tura, May 10: Thousands of kilograms of poultry chicken thst usually hit the markets in Garo Hills have disappeared for close to three weeks after a massive shortage of meat hit the region surorising many consumers and traders.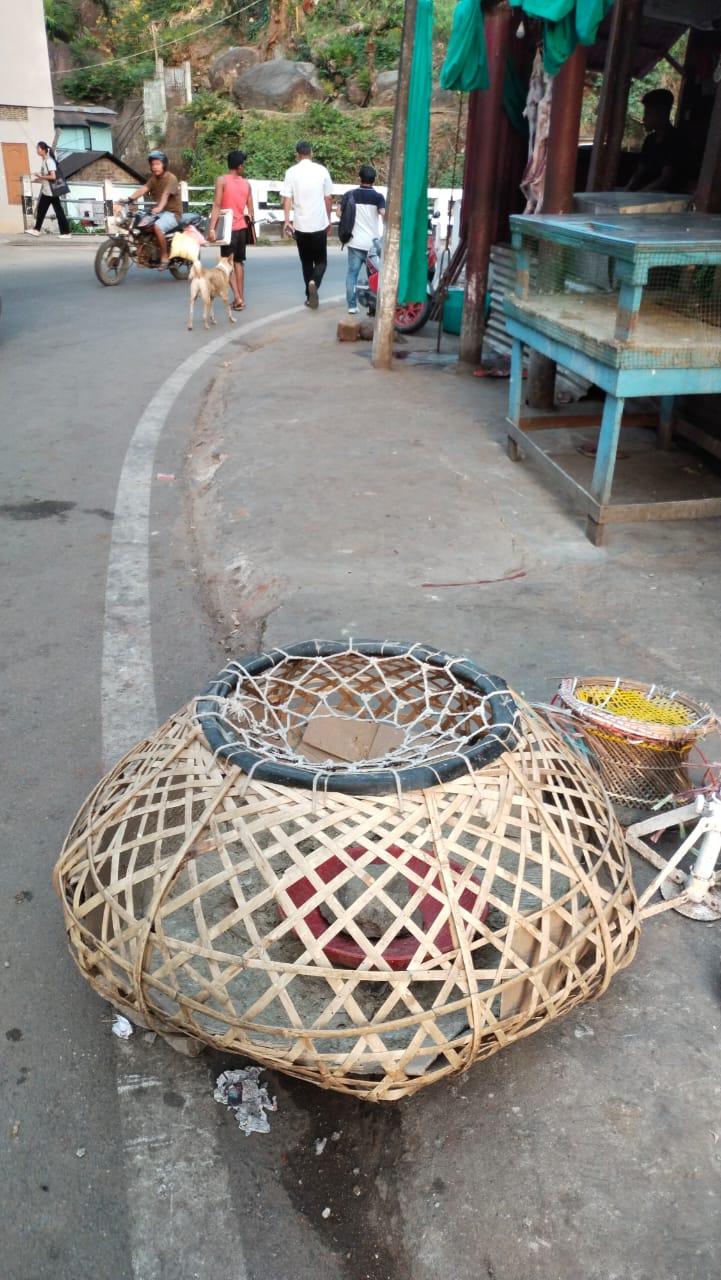 Who is to blame remains to be seen, but the poultry situation has come to such a pass that hostels, hotels and restaurants have rationed or totally stopped serving the meat.
The biggest towns, Tura, Williamnagar, Baghmara and other smaller inhabitants are facing the meat shortage and forced to replace it with other items.
What has made the issue more complex is that traders are charging a high price that is almost a hundred rupees extra for every kilogram of the meat forcing consumers to turn away.
Some among the 65 poultry retailers in Tura have shut their shops due to poor supply and high prices. "Since the last few weeks, wholesellers of poultry have raised the prices saying the product is coming from Assam at a high price. Earlier, we were getting direct supply from West Bengal but we are told that supply from Bengal has been stopped and we have to buy from Guwahati," says S Sheikh, a poultry retailer in Tura.
"Previous retail price for chicken per kg was between Rs 280 to Rs 300. Since last few weeks chicken is going for Rs 360-380 a kg because of purchase at higher rates from Assam" says Sheikh who has since closed shop due to complaints of the pricing by customers.
"My business is affected due to the new price and customers are not willing to buy at the new price, so I have no option but to stop selling daily," informs Sheikh.
The big question on everyone's mind is whether it really is a Bengal blockade that is raising prices or a mafia that is calling the shots and tampering with prices to suit their agenda.
Traders in Guwahati clarify that retail chicken in the city is going between 240 to 270 a kg (dressed/cleaned).
Similarly in Siliguri city of North Bengal, which is the gateway for supply to north east region, a kg of chicken is going for under Rs 200.
So, why are prices so high in Garo Hills suddenly is a question everyone wants an answer.
Talks of a cartel deciding on sale of poultry and other products in Garo Hills is a well known story where traders are allegedly forced to procure items from "select" dealers which impact pricing for customers.
Whatever the story may be, it is customers, hoteliers and citizens who are facing the shortage.
"Chicken has been off the menu for the last few days because, firstly there is a shortage, and secondly the prices are too steep. We are compelled to provide alternatives like pork," says Brendon W Momin who runs one of Tura's successful café's "Red Door".
He says if such high pricing continues in the long run then hotels and restaurants will be compelled to raise their prices too, something Brendon is reluctant to do given that the region has only just begun picking up after two years of a covid shutdown.
The shortage and high pricing is also affecting students residing in hostels and boardings across Garo Hills.
"Every week we used to purchase between 6 to 8 kgs of chicken to feed our hostel students. We have 55 hostelers right now and more are coming in soon. But because of the shortage and steep prices we have been compelled to compensate with pork which is more easily available," says missionary sister Albina who looks after the St. Xavier's Higher Secondary School hostel for girls in Tura.
But there are also students who don't consume pork which makes it all the more difficult for those manning the kitchen.
Until such time as sufficient stocks arrive and prices normalise, menu in the hostels may go for a drastic change where eggs could replace prime meat.