Shillong, Nov 14: Mawlai-o donggipa CRPF camp ba a·tipko gipin biapona ra·jitangskana gita kamrangko ka·enganio, Meghalaya a·dokni skotong minister Pa Conrad K Sangma, Sombar salo, East Khasi Hills a·jani DC Office, Meghalaya Police, CRPF-ni officialrang baksa CRPF-ni a·tipona re·ange nirokeaniko dakangenba, dingtang dingtang biap ba gittimni nokma ba Rangbah Shnong-rangko gronge uamang baksa agan-golpogrikaniko dakangaha.
Batanggimin bilsi 40-na batpile da·alona kingking CRPF-rangni a·tip dake jakkalbaenggipa biapara Arts and Culture Dept.-ni gam ba a·asa ong·achim ine nikatna gita man·gen.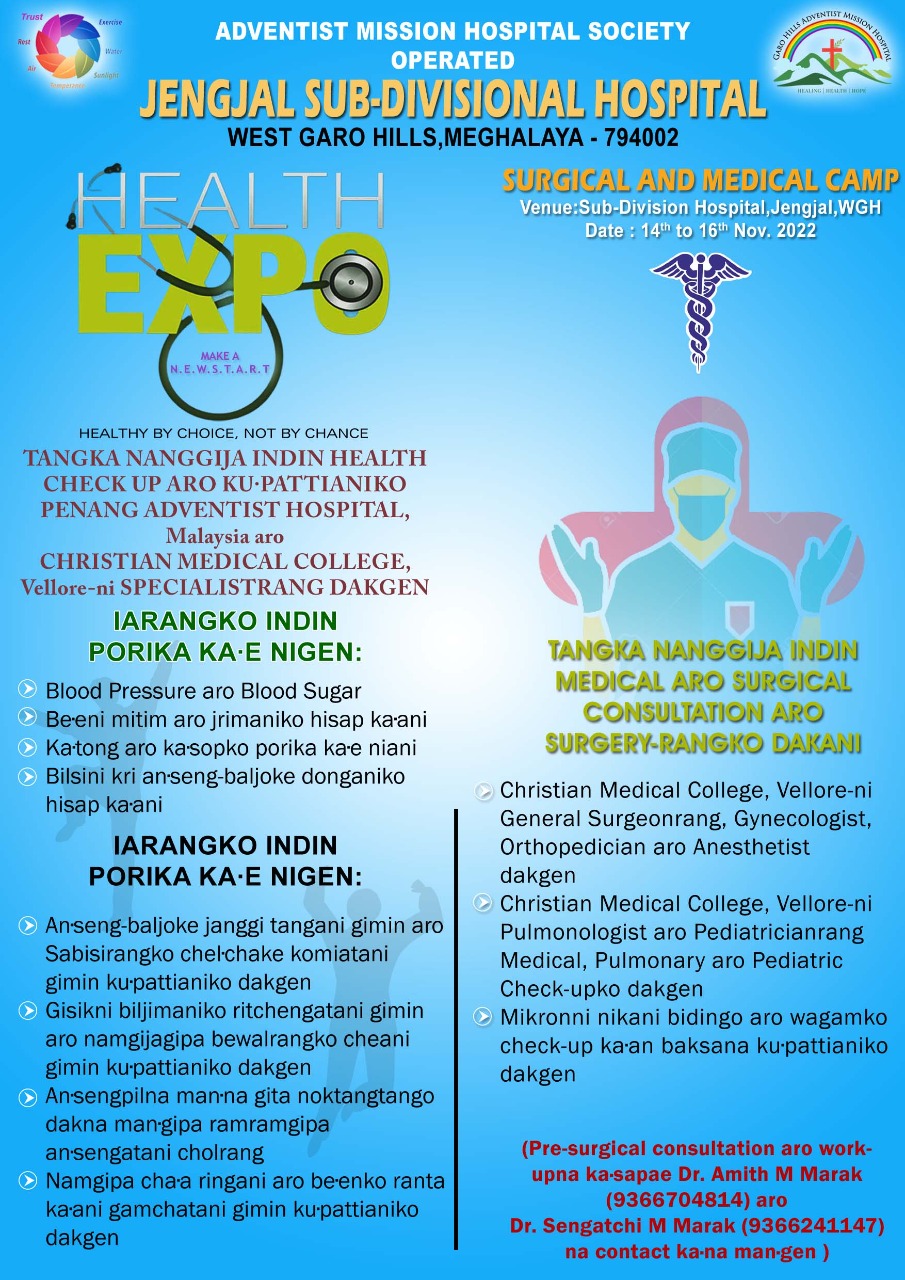 Iani bidingo koborna agananio, CRPF camp-ko gipin biapchina ra·jitatanichi uamangni ru·utbea bilsirangna kingking jakkalenggipa biapko chadamberangna namroro-silroroaniko on·gnigipa biap, bading-chiwalani biap aro arts and culture biap dake jakkalangskana man·gnok ine skotong minister parakataha.
A·dokna chelchak-nirokaniko on·ani kamrango CRPF-na chinga gro nanggiparang ong·a aro iamangko dingtang biapchina ra·jitanganichi uamangni kamrangko nambate ka·angna man·an baksa, uamangni sipairangnaba nambata biaprangko on·na gita man·gnok ineba skotong minister janapataha.
Ministry of Home Affairs baksa agan-golpogrikanirangko dake uamangni a·tipko ra·jitangani kamo pilak bak man·giparangni dakchakaniko on·ahaninaba skotong minister uamangko mittelpilangaha.