Shillong, Jan 31: NPP candidate from East Shillong constituency, Dr. Ampareen Lyngdoh, on Tuesday filed her nomination for the upcoming Meghalaya Assembly elections 2023, the polling for which is slated on February 27.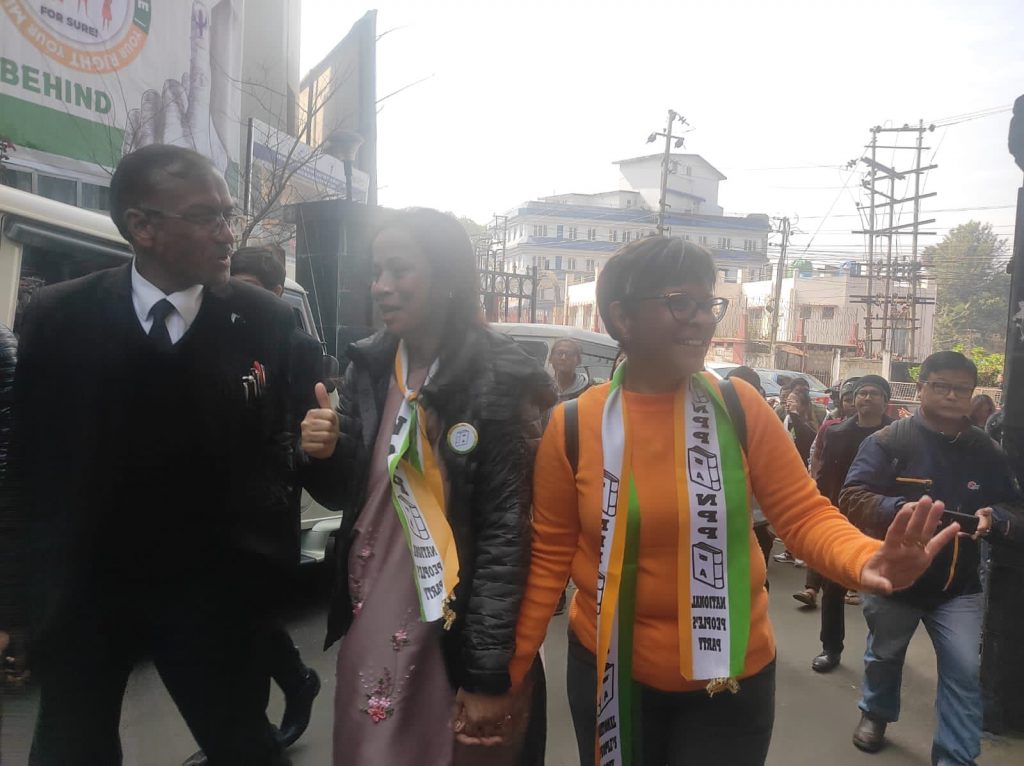 She is the first candidate to file her nomination on the first day itself. She was accompanied by her sister Dr. Jasmine Lyngdoh, who also filed her nomination papers and is contesting assembly elections for the first time. Dr. Jasmine Lyngdoh is contesting from Nongthymmai constituency on a National People's Party (NPP) ticket.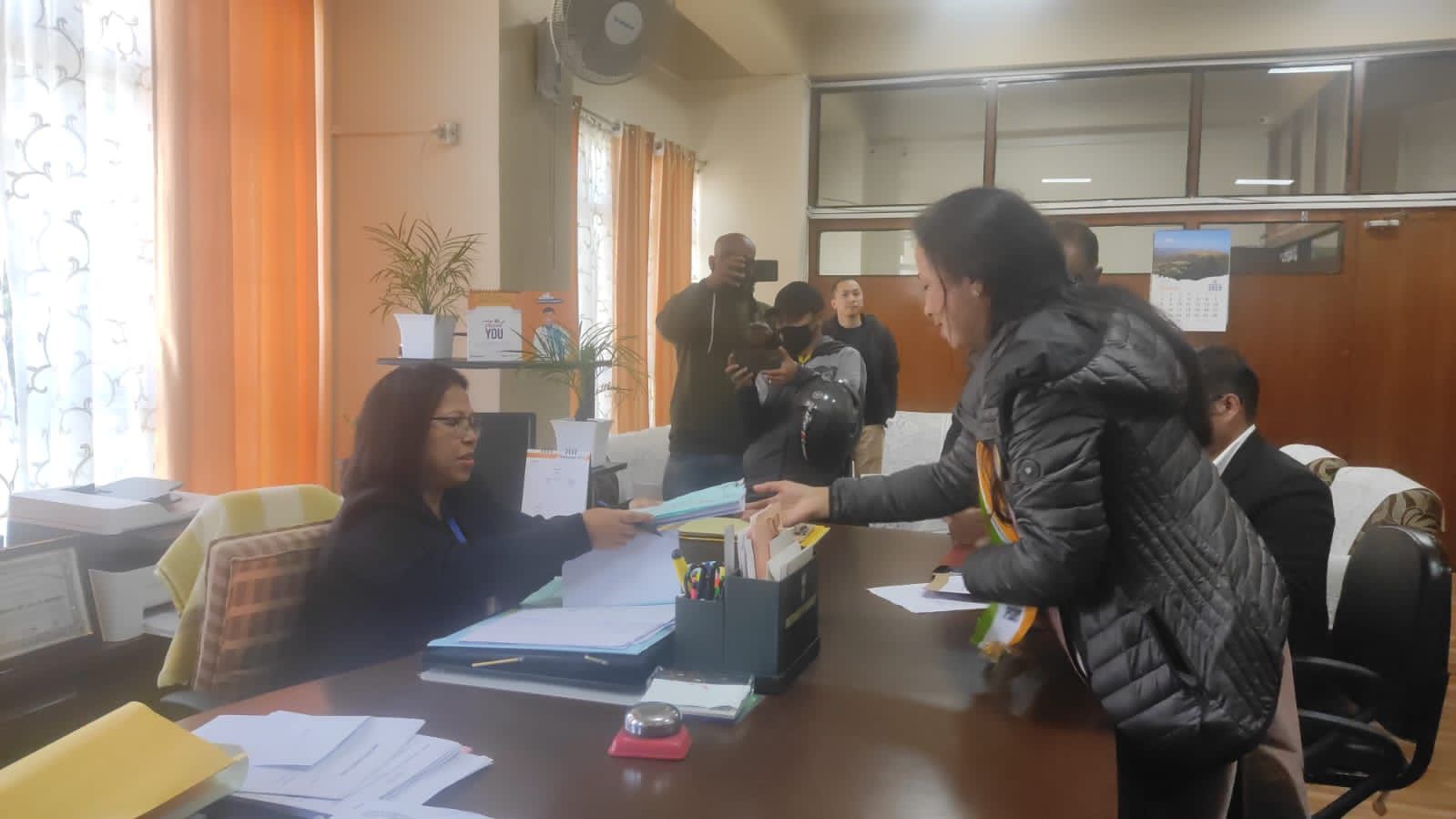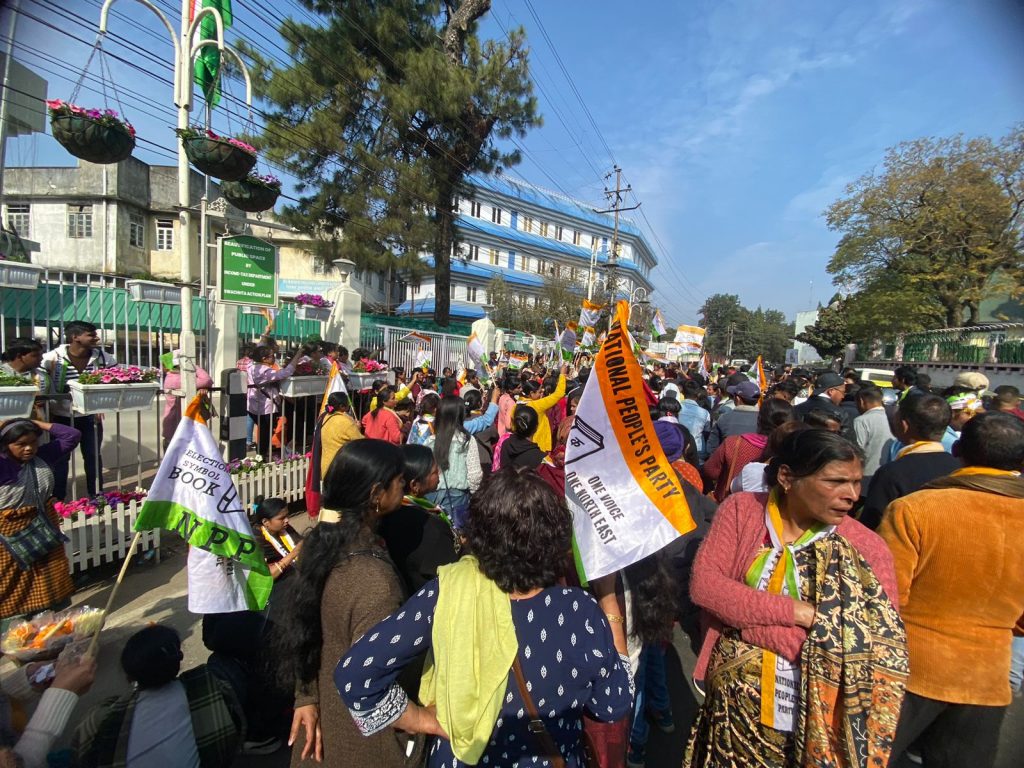 Families and supporters accompanied the two sisters while filing their nominations at the Deputy Commissioner's Office in Shillong.
Dr. Ampareen Lyngdoh has served as a Member of the Meghalaya Legislative Assembly since 2008. She was the sole female member of the 60-member Meghalaya Legislative Assembly from 2008 to 2013.
Speaking to the media, she said, "It has always been the tradition of my family since my father (L) Peter G Marbaniang, my late brother bah R.G. Lyngdoh, to always file in the first hour and the first day and in order to keep up that tradition we have come to file our nominations today."
"I have won four previous elections and I have served my people, there is a high probability that my support will now expand and reach more people. My principles always as a legislator is to ensure that we involve grassroots in all decisions taken, involve the people, listen to what they say, build policies, prepare programs, address infrastructure, address everything else as the needs of the people as I visit them in their homes," she further said.