Jowai, Jan 2: Meghalaya Governor Brig. (Dr.) B.D. Mishra (Retd) visited Jowai and met the District Heads and Heads of Departments and interacted with them on Monday in the Conference Hall of the office of Soil & Water Conservation Officer, Jowai.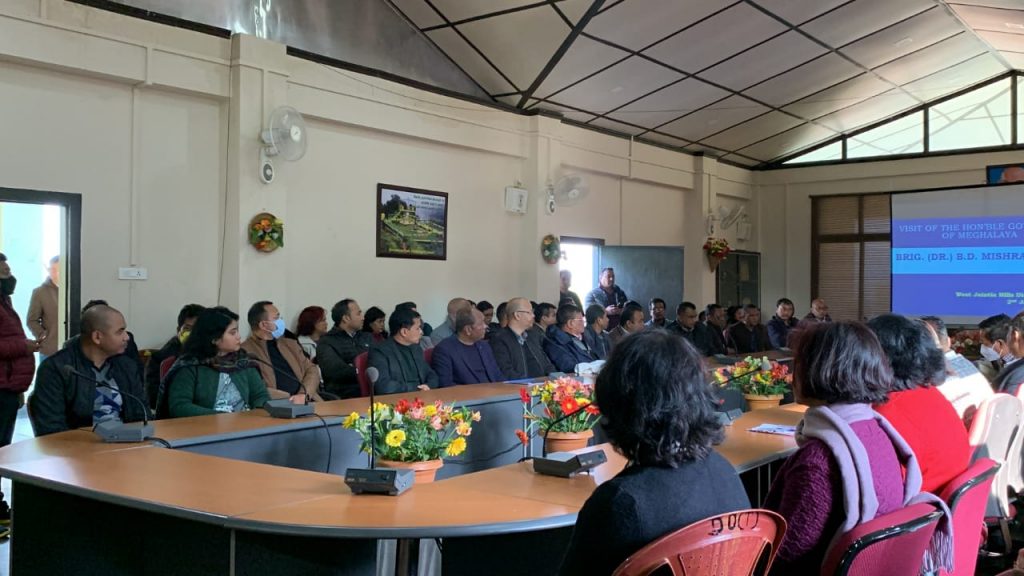 The Governor encouraged the District Heads to ensure that government schemes reach all beneficiaries and properly implemented, and beneficiaries get the full benefits of the schemes.
The Governor also emphasised on the need to ensure equitable distribution of development benefits across all the districts.
Additional Deputy Commissioner, PK Boro, thanked the Governor for his support and guidance in ensuring that these development schemes are properly implemented.
The Governor also visited the Durga Temple and Monoliths at Nartiang.