Shillong, Jan 10: Despite the sudden rise in COVID-19 cases across the nation, Meghalaya government is firm in its decision to go ahead with Meghalaya's 50th Statehood anniversary celebrations, albeit in a curtailed manner.
Meghalaya Chief Minister Conrad K Sangma on Monday said, "The government has decided in having the celebrations but the celebrations will be on a much lesser scale as compared to what we had planned before the outbreak of the Omicron variants…. we will be having an official program on the 21st at 11 o'clock in JN complex and there we expect that in a hangar where we can accommodate close to 3000 plus people."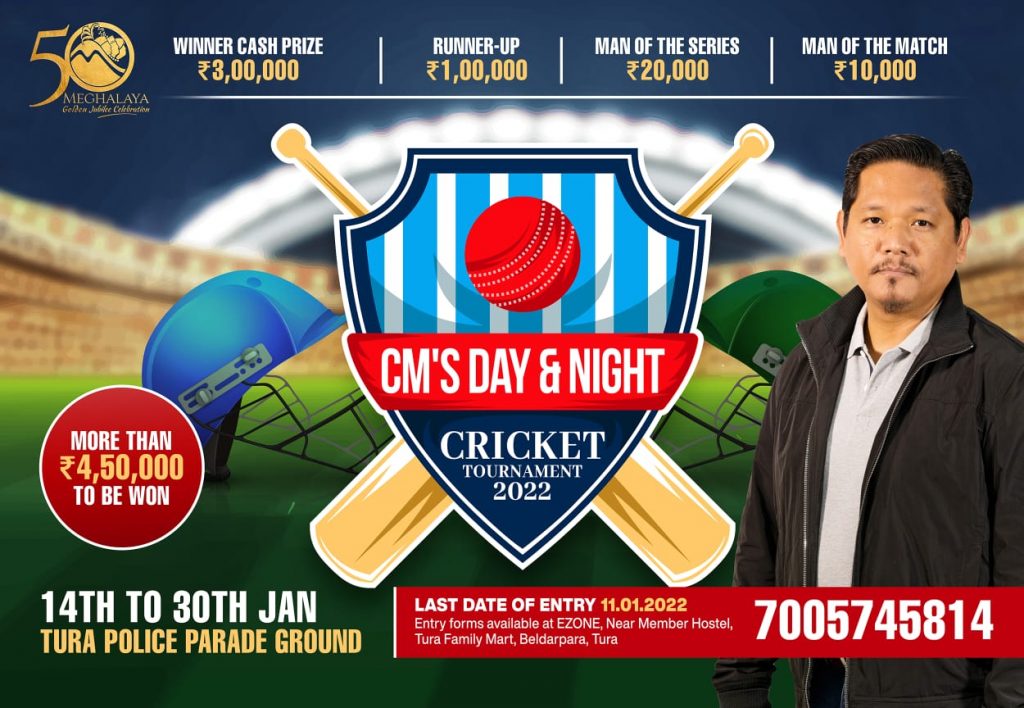 "…. we will be going with the protocols of having only 30% of the total capacity, the celebration will host people participating from all over the place," he added.
In view of the prevailing Covid situation, Govt. has decided to hold the 50th Statehood celebrations on the 21st of Jan 2022 on a much lesser scale with official programmes to be held in J N Stadium, Shillong & all other districts joining in the celebrations online. pic.twitter.com/jdHoyxwpks

— Conrad Sangma (@SangmaConrad) January 10, 2022

Programmes at different venues across the state will take place simultaneously with the Shillong program, which will be streamed online.
On Prime Minister Narendra Modi's participation in the celebrations, Conrad said the state is still waiting for a word from the Prime Minister's Office. "We have not got any final word yet but the program is being planned accordingly and once we get a confirmation whether he is coming or not and accordingly further details of the program will be discussed," he said.
For the historic day, around 300 projects have been lined up which will be inaugurated at different times of year. "We have decided that rather than inaugurating all the projects on the Golden Jubilee Day, we will inaugurate them through the years that it will be more meaningful, there is more local participation and every project value that is there must come out and people will see the actual importance of this project," the CM said.
CM further informed that there will be one or two important projects taken up in the Golden Jubilee Day celebration.