Tura, Oct 25: The state of Meghalaya remembered its first Chief Minister Captain Williamson Sangma on his 31st death anniversary. The 31st Death Anniversary of Lt Capt Williamson A Sangma was observed at his birth place in Baghmara, South Garo Hills.
Open to all football tournaments 2021 in memory of Captain Williamson A Sangma was conducted on Oct 25. According to reports, the grand opening ceremony was conducted at Siju Mandalgitok Playground and Karukol Playground, Baghmara.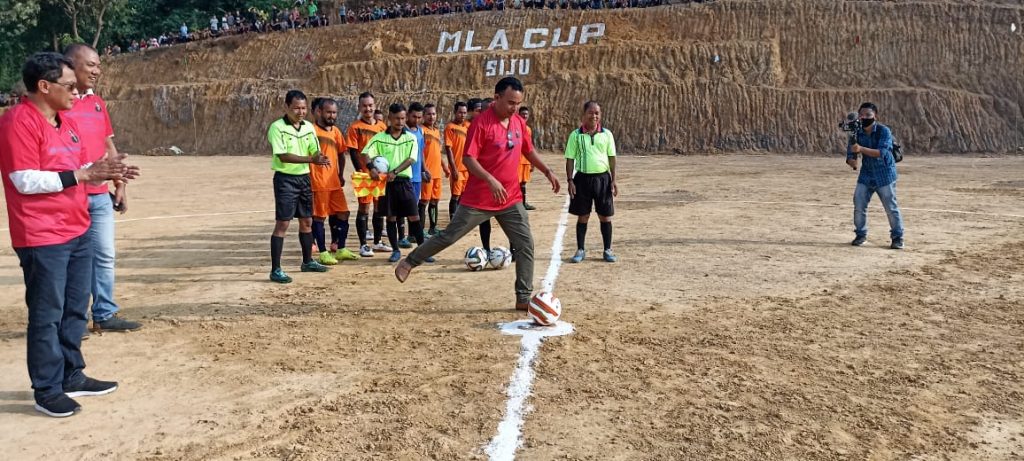 On the occasion, The local MLA Rongara Siju Constituency, Rakkam A Sangma dedicated the play ground to the youths of the Siju Area in the presence of Deputy Commissioner of Baghmara, F. M. Dofth, IAS.
In a special memorial programme held, the Nokpante (Mikhail Ch. Marak) along with his team performed two soulful songs 'Jakgitel' and 'Hai Chena' as an intro song to hyped and pumped up before the game starts.
For the opening of the Tournament Attong Matgrik FC vs. Baghmara Police Team played off the Match with two Divisions A and B. A with 16 participants and B with 24.
Captain Williamson Sangma was born on October 18, 1919, in the district of South Garo Hills in Meghalaya and died on October 25, 1990.