Shillong, Jan 13: Meghalaya a•doko tom•tomgipa, dongnuani grigipa aro gam-jin jakkalani grigipa election-ko ong•atna Election Commission, kang•kare kaenga ine Sukrobar salo, Chief Election Commissioner Rajiv Kumar parakataha.
Meghalaya a•dokara tom•tomgipa a•dok ong•a aro election-ko pangnan maniani bewalrangosa ong•atronga ine janapatengon, da•o ong•na sienggipa Assembly election-o pilakkon gisiko nange aro kusi ong•e bakko ra•china ua Meghalaya a•dokni manderangko didiataha.
Re•baenggipa jao ong•atna sienggipa Assembly election-na tarisamsoanirangko nina gita CEC Rajiv Kumar baksana Election Commissioner Anup Chandra Pandey aro sakgipin Election Commissioner Arun Goel, salgnina Meghalaya a•dokona re•baahachim.
Meghalaya a•dokona sokbaani ja•man, Election Commission-ni official-rang, dingtang dingtang political dolrang baksa tom•e chanchirimangaha aro a•dokni Chief Secretary, Director General of Police (DGP), District Magistrate-rang, Superintendent of Police (SP), state officer-rang aro dingtang dingtang officer-rang baksaba tom•e election-ko ong•atani bidingo chanchirimangaha.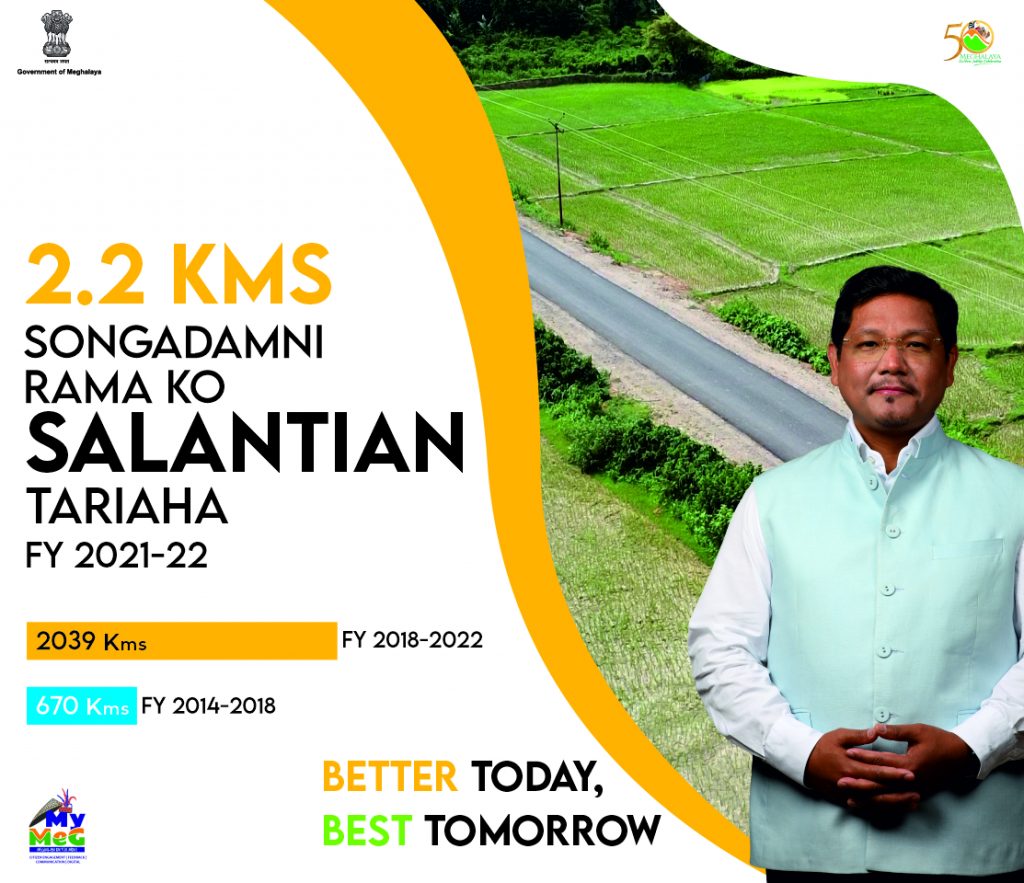 Sorkari official-rang baksa tom•e chanchirimani ja•man kobor ra•timgipa manderang baksa agangrikengon, da•o dipet Meghalaya a•doko tom•tomanirangko nikna man•enga aro election-ni somoioba apsan daken tom•tomaniko rakkina man•na gita mikrake kamko ka•china official-rangko didiaha ine CEC Kumar parakataha.
Excise, GST, revenue intelligence, income tax, enforcement directorate, airport official-rang, bank official-rang, narcotics, railways aro uandakgipa dingtang dingtang official-rang baksaba uamang tom•e chanchirimaha ineba Kumar parakataha.
Election-ni somoio, tangka paisa, pekatgipa bosturang aro uandakgipa ma•manti bosturangko biap damsaoni damgipinona ra•runa man•jana gita aro biaptangoba pekatgipa bosturangko jakkalna man•jana gita mikrakbate kamko ka•china sorkari official-rangko didiaha ineba Chief Election Commissioner parakataha.
Ia 2023 bilsini January 5 tariko chapa ka•gipa Meghalaya Electoral Roll-ni gitade, a•doko gimik lak 21.61-na baten voter-rang donga aro pu•one seokgiparangoni me•asarangna bate me•chikrangan bang•batengachim.