Shillong, March 7: Shillong songjinmani North Eastern Indira Gandhi Regional Institute for Health & Medical Sciences (NEIGRIHMS)-o a•songni dam 7500-gipa Pradhan Mantri Bhartiya Janaushadi Kendra (PMBJK)-ko da•al Robibar salo kulie on•angenba, Jan Aushadi Diwas-ko maniangjolaha aro ia salko manianio Meghalaya a•dokni Chief Minister Conrad K Sangma, India sorkarini Ports, Shipping & Waterways-ni Union Minister of State (Independent Charge) Mansukh Mandaviya, Meghalaya a•dokni Health & Family Welfare Minister AL Hek, NEIGRIHMS-ni Director aro dingtang dingtang officer-rangba dongpae bak ra•angaha.
Jan Aushadi Diwas-ko bilsiantian March jani 7 tariko a•songni pilak biaprangon manirongenga aro ia changoba ia salko manianio a•songni Prime Minister Narendra Modi, internet gita PMBJK-na seokako man•gipa manderang aro sam dokkanni nokgiparang baksa agangrikangaha.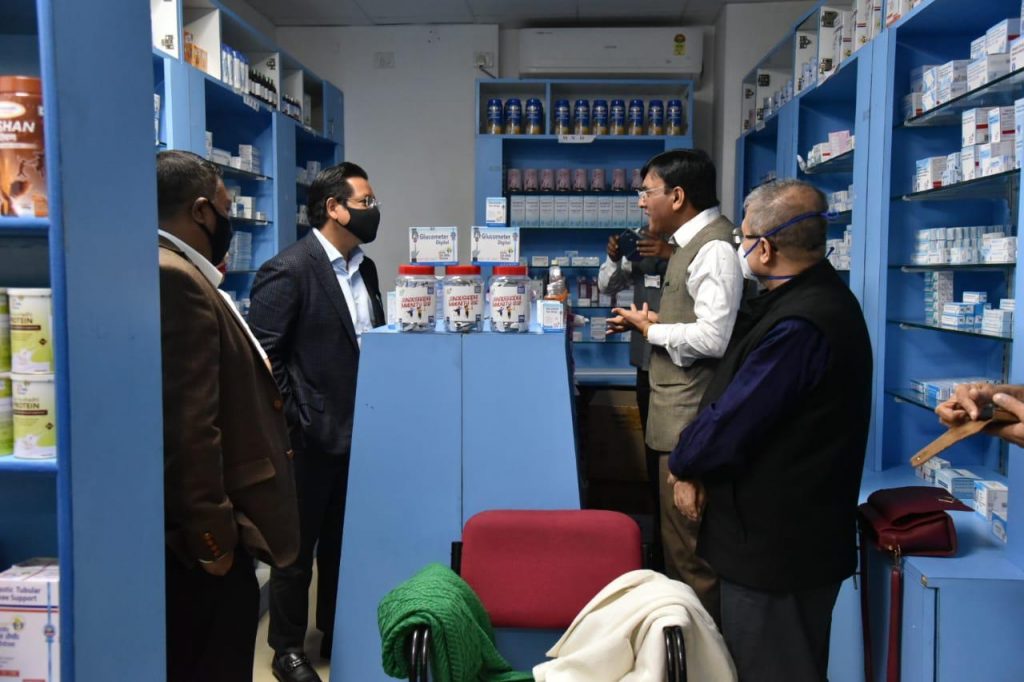 Shillong songjinmani NEIGRIHMS-o ia PMBJK-ko kulie on•angani somoio a•dokni Chief Minister, jinmana aganprakangengon, iandakgipa dokkanrango man•gipa samrangara dam komigipa aro namgipa samrang ong•a aro iandakgipa cholko a•doko songdongenggipa mande sakantian man•na nanga ine parakangaha.
Bang•bata changon samrang chu•onga gita sokbajaengani a•sel samrang dam rakenga ine talatangengon, da•o ia PMBJK-ni dokkanrangko kuliengahani gimin ian cholgri ong•gipa nokdangrangna aro samrangko somoi gita jakkalna nangenggipa manderangna namgni ong•gnok ine Chief Minister parakataha.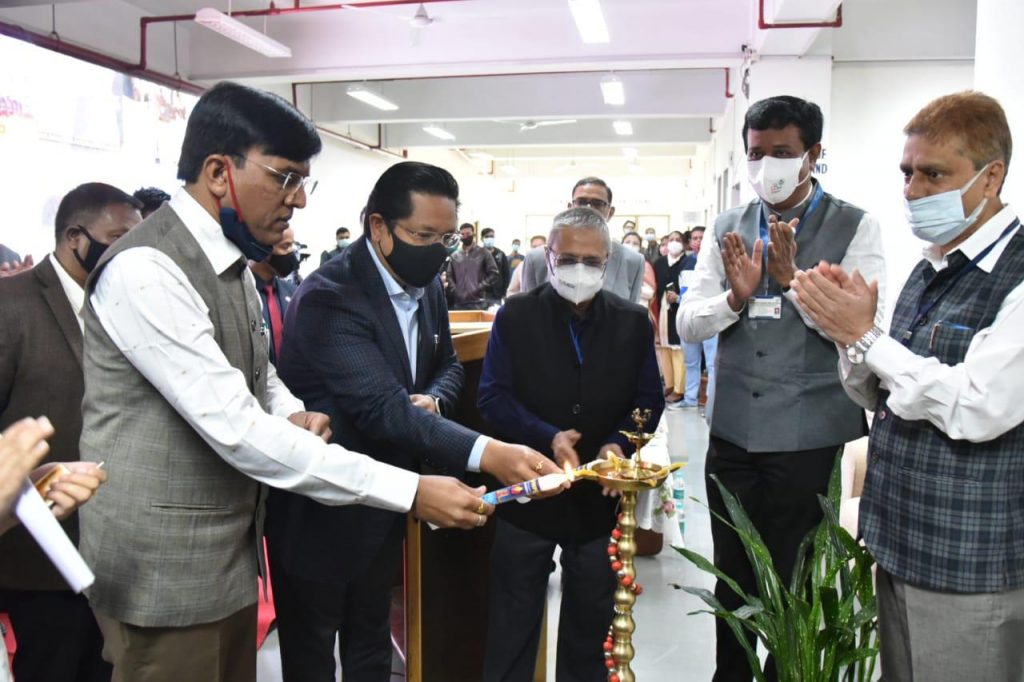 "Meghalaya a•doko an•seng baljokani kamrangko namdapatna sorkari kam ka•enga aro mikkangchi iandakgipa dokkanrangko a•doko kulidapna chinga ka•dongenga," ine Chief Minister aganaha.
Ia tom•anio Minister of State Mansukh Mandaviya-ba jinmana aganprakangengon, iandakgipa sam dokkanrangko private hospital ar NGO-rang baksa nangrime kulina man•gen ine parakangenba, iandakgipa dokkanrangko kulina sikenggipa manderangna uni Ministry dakchakanirangko on•gen ine ku•rachakaniko on•angaha.
Iandakgipa sam dokkanrangoniko ta•rake aro dam komigipa samrangko bree jakkalna man•na gita ia PMBJK sam dokkanrangni bidingo manderangna u•iatroroskachina gitaba Mandaviya didiangaha.