Guwahati, Jan 27: Kokrajhar Deputy Commissioner, Varnali Deka, IAS, was presented with the national best electoral practice award for innovation measure in New Delhi on National Voters' Day on Wednesday.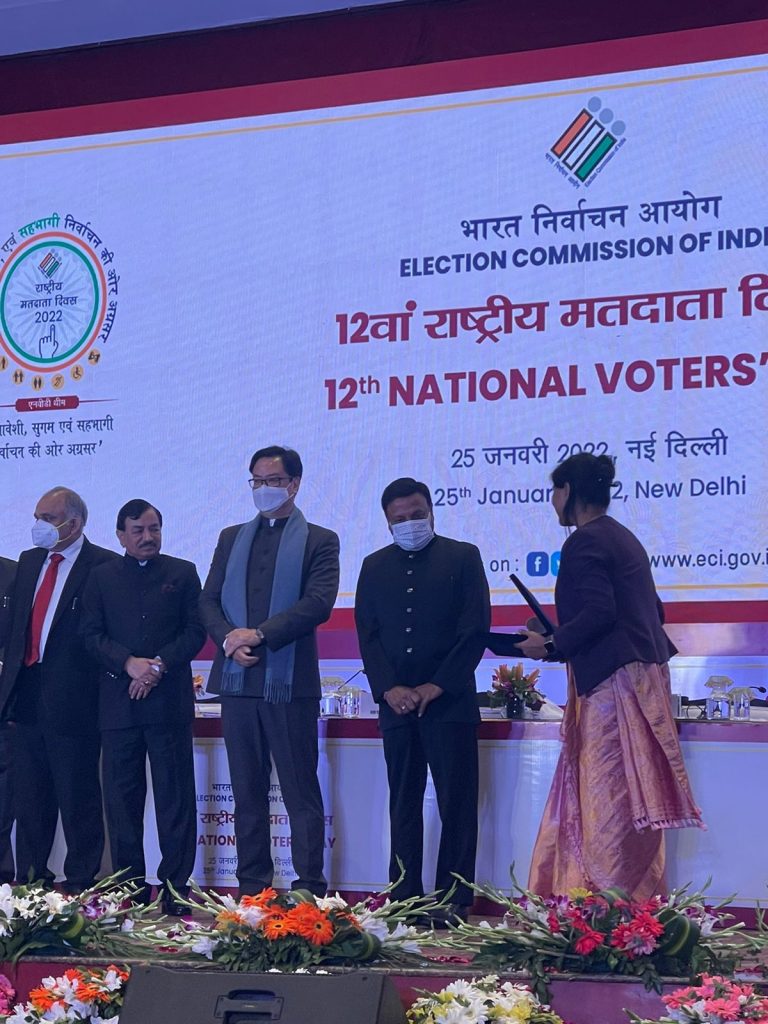 Deka went from door to door to identify persons with disability (PWD) voters, distributed Combs with poll date inscribed on the handle and sanitary napkins with poll messages to adult women to increase their electoral participation in Goalpara.
The Election Commission of India brochure states that Deka while as the district election officer of Goalpara in 2021 Assembly election consolidated the database and compiled fragmented databases for PWD voters through door-to-door survey of voters and use of apps to make the 2021 Legislative Assembly Elections accessible in letter and spirit, which led to increase in number of PWD voters from 1,931 to 10,544. Moreover, 'POSHAN Clubs' in colleges of Goalpara and 'Divyaang Sarathi' App for PWD voters were novel initiatives, the brochure stated.
Similarly, a second woman IAS officer, Cachar district election officer Keerthi Jalli received the "Best Electoral Practices Award for Voters' Education and Electoral Participation" in the national capital.
She was honoured for taking comprehensive steps to enthuse voters by organising campaigns like 'GARV Cachar Mega' and 'PRONORENI' resulting in an increase in electorate base in 18-19 yrs age, from 6,923 to 27,780.