Guwahati, May 9: The Union Minister of Ports, Shipping & Waterways and Ayush, Sarbananda Sonowal visited the strategic Sittwe Port in the Rakhine state of Myanmar on Tuesday.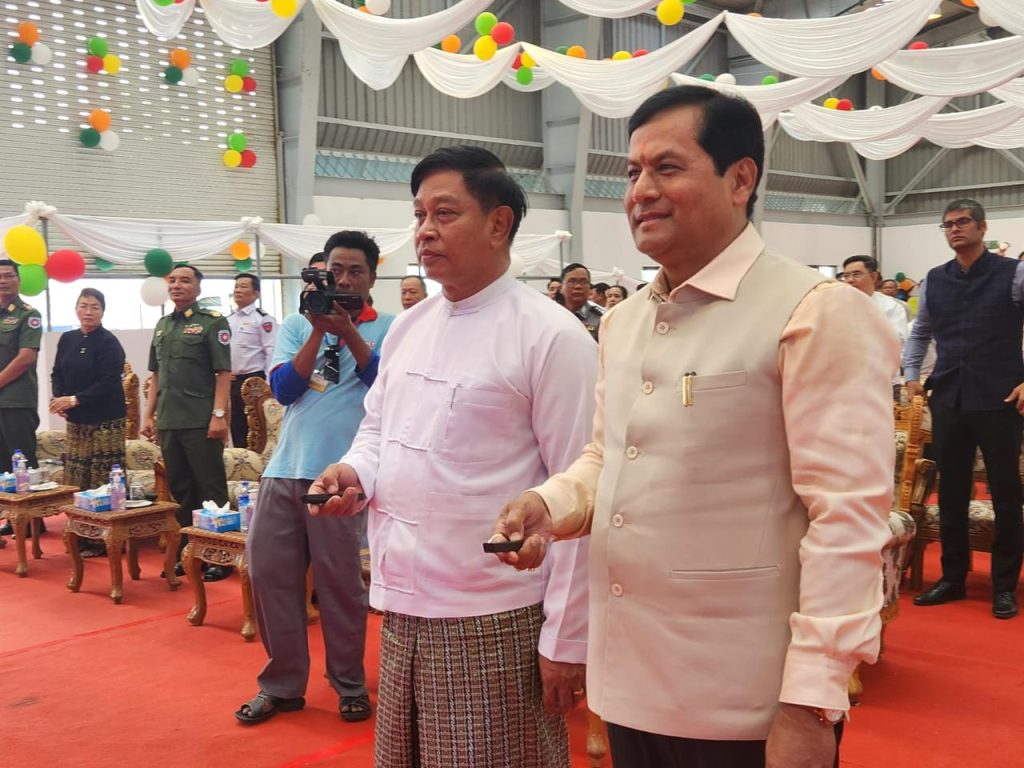 In a glittering ceremony, the Sittwe Port was jointly inaugurated by Union Minister Sonowal along with Deputy Prime Minister & Union Minister for Transport & Communication, Govt of Myanmar as they received the first Indian cargo ship at the port.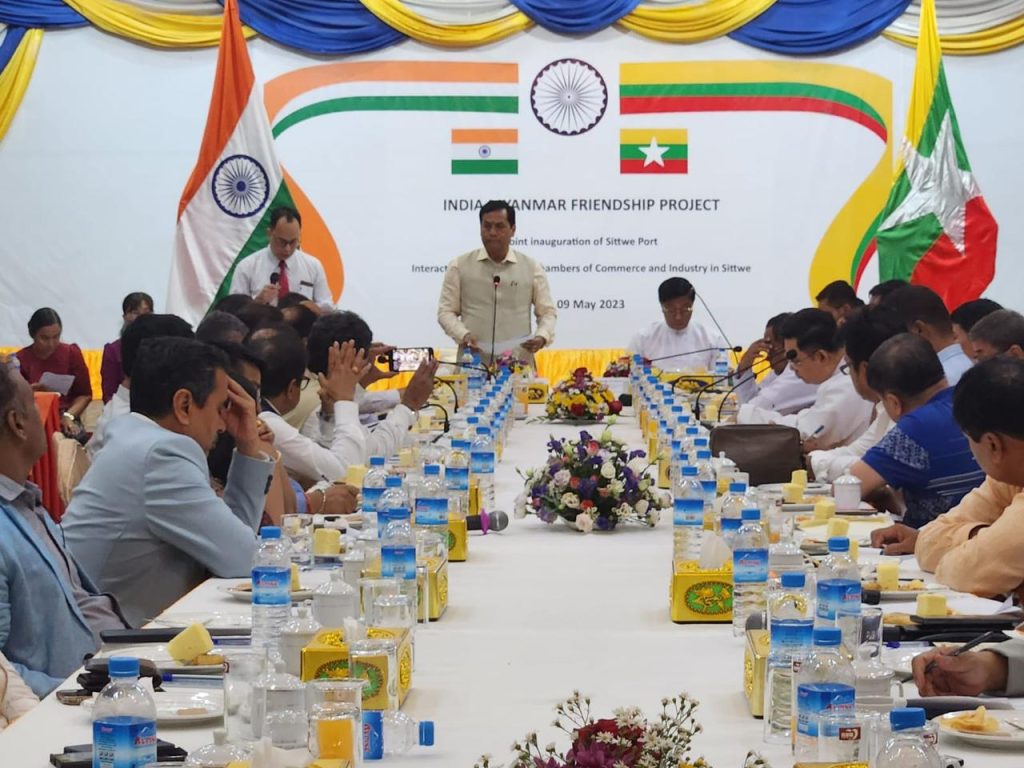 Speaking on the occasion, the Union Minister of Ports, Shipping & Waterways and Ayush, Sarbananda Sonowal said, "Today is a historic day for both India and Myanmar as we further our relationship for mutual growth & cooperation in trade and commerce with the commencement of operations at the Sittwe Port. The port provides an ample scope to unlock huge value in trade and commerce between India and Myanmar, especially between the Northeast India and Rakhine State of Myanmar. It provides an efficient conduit for the trade interests of Northeast India for a far economical and swift transportation between Kolkata and the Northeast India."
"Under the dynamic leadership of Prime Minister Shri Narendra Modi ji, the work at the Sittwe Port was accelerated as we continue under Modi ji's leadership to enable and empower the potential and possibilities of Northeast India. I must take this opportunity to thank Admiral Tin Aung San and the government of Myanmar as we further consolidate our historic ties with the commencement of Sittwe Port. India remains committed towards development and prosperity of people of Myanmar through developmental initiatives such as the Sittwe Port. I am confident that the Sittwe port will act as the gateway of India to the Southeast Asia, ushering growth & progress," he added.
Sittwe Port has been developed as part of the Kaladan Multimodal Transit Transport Project (KMTTP) funded under grant in aid assistance from Government of India. Once fully operationalised, the Sittwe port will link the East coast of India to the North-eastern states, resulting in considerable savings in cost and time as well as providing an alternative route for the Northeast India to access International Sea Route via Sittwe port.
The seaport with maximum capacity of 20,000 DWT will make Sittwe the maritime hub of Myanmar, drastically reduce transportation cost of cargo from other parts of India to North East India, opening up unprecedented avenues of economic growth in the region.