Tura, April 7: The election campaign trail of the NPP for the GHADC polls received a major boost after a group of political workers aligned to the Congress and the Garo National Council joined them in the stronghold of the two rival parties inside Chokpot Constituency of South Garo Hills district on Wednesday.
Congress leader from Chokpot Jonilson Ch Marak led a group of supporters from both the Congress and the GNC into the NPP fold in the presence of Meghalaya Chief Minister Conrad K Sangma and Manipur Deputy Chief Minister Y Joykumar during an election meeting at Deku bazaar in Chokpot to garner support for sitting MDC and party candidate Wenison Ch Marak in Rongrikimgre MDC seat.
We continue our campaign at Chokpotgre for NPP's Wenison Ch Marak. We are positive that we will not only emerge successful but dominant this GHADC election. We also welcomed prominent Congress leader, Jesswel Ch. Marak into the party fold at Chokpotgre.

Thank you Chokpotgre! pic.twitter.com/peUhcIUno4

— Conrad Sangma (@SangmaConrad) April 7, 2021
"Garo Hills is known across the political spectrum in the country because of our late charismatic leader Purno A Sangma who formed the NPP. Today the reach of the NPP has touched all the northeastern states and has become the united voice for people across the region," said the Manipur deputy chief minister Y Joykumar.
He dismissed any impact of regional parties in the political scenario claiming that their reach was limited. "Only a party like the NPP which has its reach all over the northeast can address the issues affecting all sections of society in the region," believes the Manipur deputy chief minister.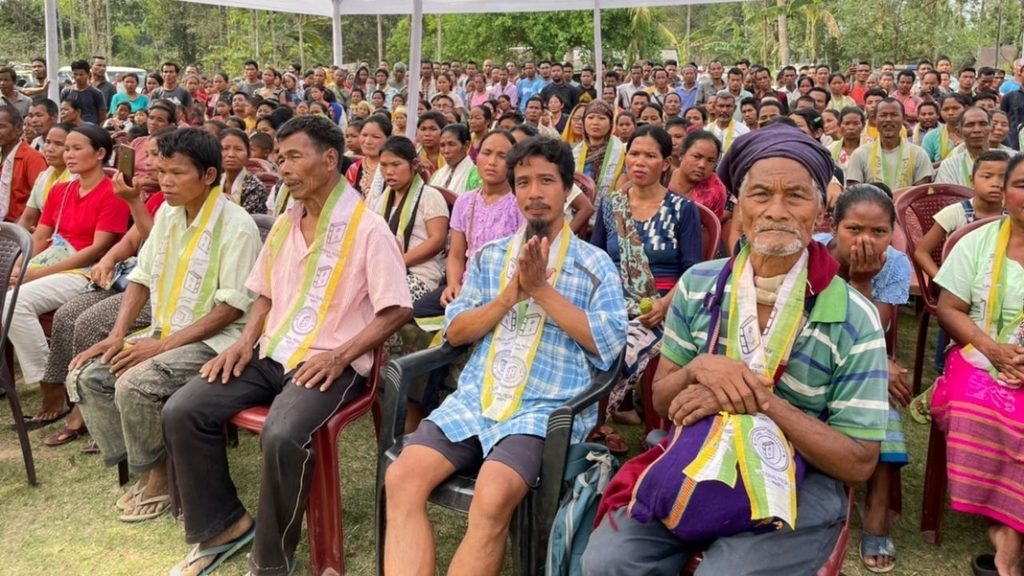 Echoing a similar tune, Meghalaya Chief Minister Conrad K Sangma said that this election has given an opportunity to the people to make their decision on who has delivered on their promises and who hasn't.
"This election has given the people of Garo Hills a chance to choose which party is working to make a difference in the state. In three years we have brought in much needed developmental works and projects for Garo Hills, something the Congress couldn't do in ten years when they were in government," criticized Conrad Sangma.
The NPP is hoping to turn their fortunes around in Chokpot constituency which for years was a bastion of the regional Garo National Council (GNC) until Congress snatched victory in the last assembly polls with Lazarus Sangma defeating both the NPP and the GNC to get elected.
However, the MDC seat in the GHADC has been with the GNC party for the last five years, until its sitting member Wenison Ch Marak switched sides to join the NPP and contest this election as the party candidate.
Siju Rongara MLA Rakkam Sangma told the gathering at Deku bazaar that the move by leaders and supporters of other parties to join the NPP was indicative of the people's willingness to bring in change for their region.