Shillong, Dec 11: The National People's Youth Front (NPYF), North Shillong Unit, in collaboration with Ai jingim Voluntary Donors' Organisation on Saturday organised a blood donation camp at Shillong Pasture Institute, Lawmali.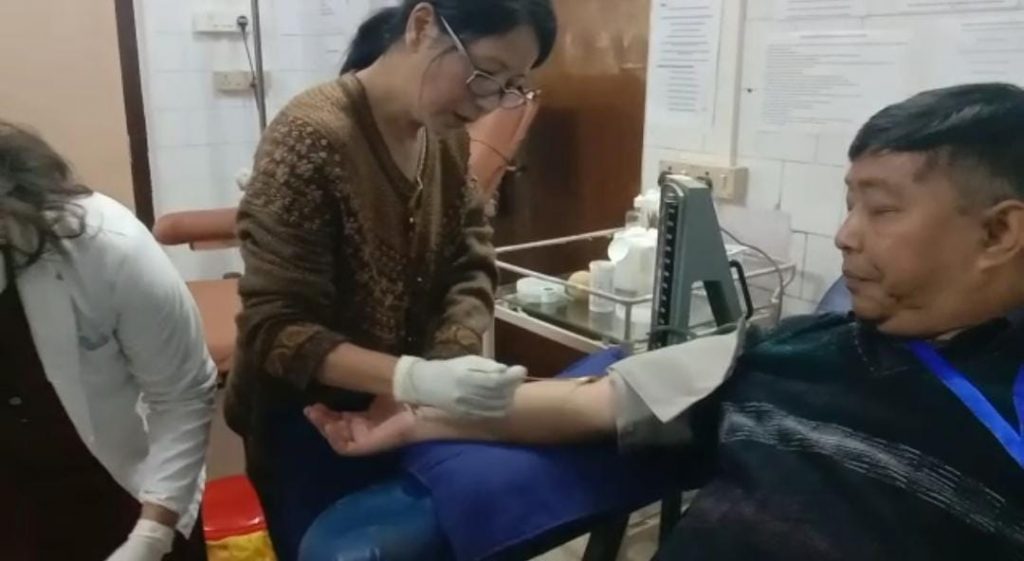 Leading by example, the National People's Party (NPP) candidate from North Shillong, Ransom Sutnga was the first to donate his blood for a noble cause. A total of 60 donors participated in the blood donation camp.
It is worth mentioning that the Ai Jingim Voluntary Blood Donors' Organisation was formed in the year 2006 as a Social Organisation and till date has donated 1012 units of blood, conducted more than 45 blood donation camps and organised more than 40 awareness campaign programme all over the state. The present strength of the Ai Jingim Voluntary Donors' Organisation is 212 members – 62 females and 160 males.