Shillong, April 5: A fight broke out between two groups in Golf Link, in which one tribal boy was killed with two others sustained serious injuries. Subsequently, due to the lack of evidence, the police have not been able to arrest any of the accused involved.
On Monday, the locals from Golf Link organised a rally demanding justice for the young man killed in the incident, they urged the Police department to make the arrest of the accused as soon as possible and move the investigation fast. Apart from members of the pressure group, members of Golf Link Dorbar Sonong also participated in this rally. Appealing the Chief Minister and the Home Minister on behalf of Darbar Sanong to expedite the investigation to catch the accused.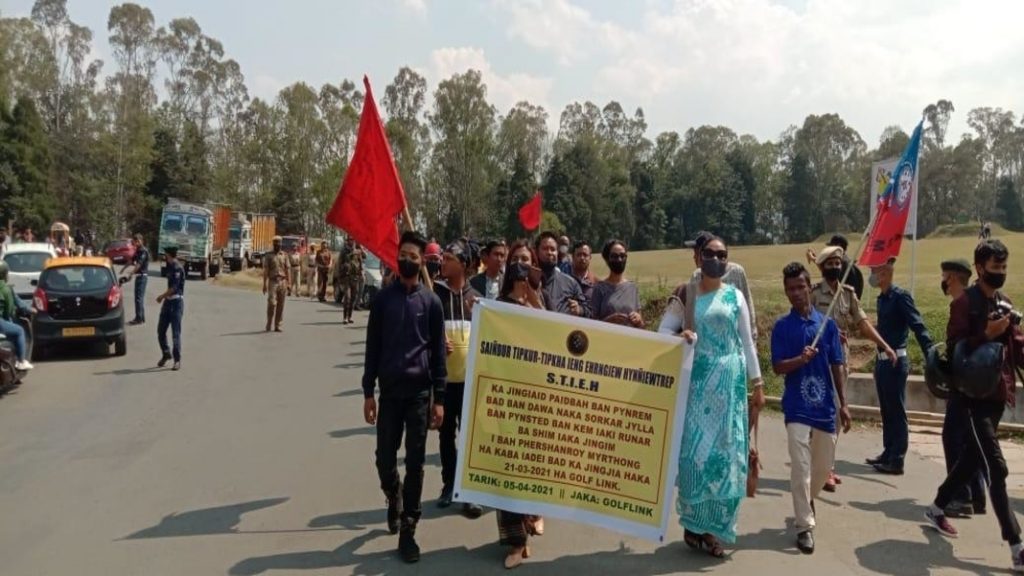 Rocky Hek, a member of Golf Link Dorbar Shnong, said that Golf Link is the most peaceful area of Shillong, all kinds of people reside here, both the tribal and the non-tribal. Hek also said that the ground in Golf Link is always surrounded by children playing cricket and football.
"Normally, such incidents do not happen here, but the incident that has taken place is very sad. But this incident happened in the very inner part of Golf Link, which is far away from the main road" Hek added.