Shillong, Jan 15: Mawryngkneng legislator Pynïaid Sing Syiem has praised the former cabinet minister and Mylliem legislator Hamletson Dohling for de-notifying the previous govt's notification on Building bye-laws, that made it compulsory to seek permission from MUDA department before constructing a house.
"We are indebted to MLA Bah Hamlet for the two important works, which will be (beneficial) for the constituency of Mawryngkneng which was the building by-laws notification which was put up by the previous government mainly through the MUDA department which stated that any household who will be building their houses no matter big or small have to receive permission from the department of MUDA," said Pynïaid Sing Syiem, the MLA of Mawryngkneng, recalling how the notification affect most areas in his constituency.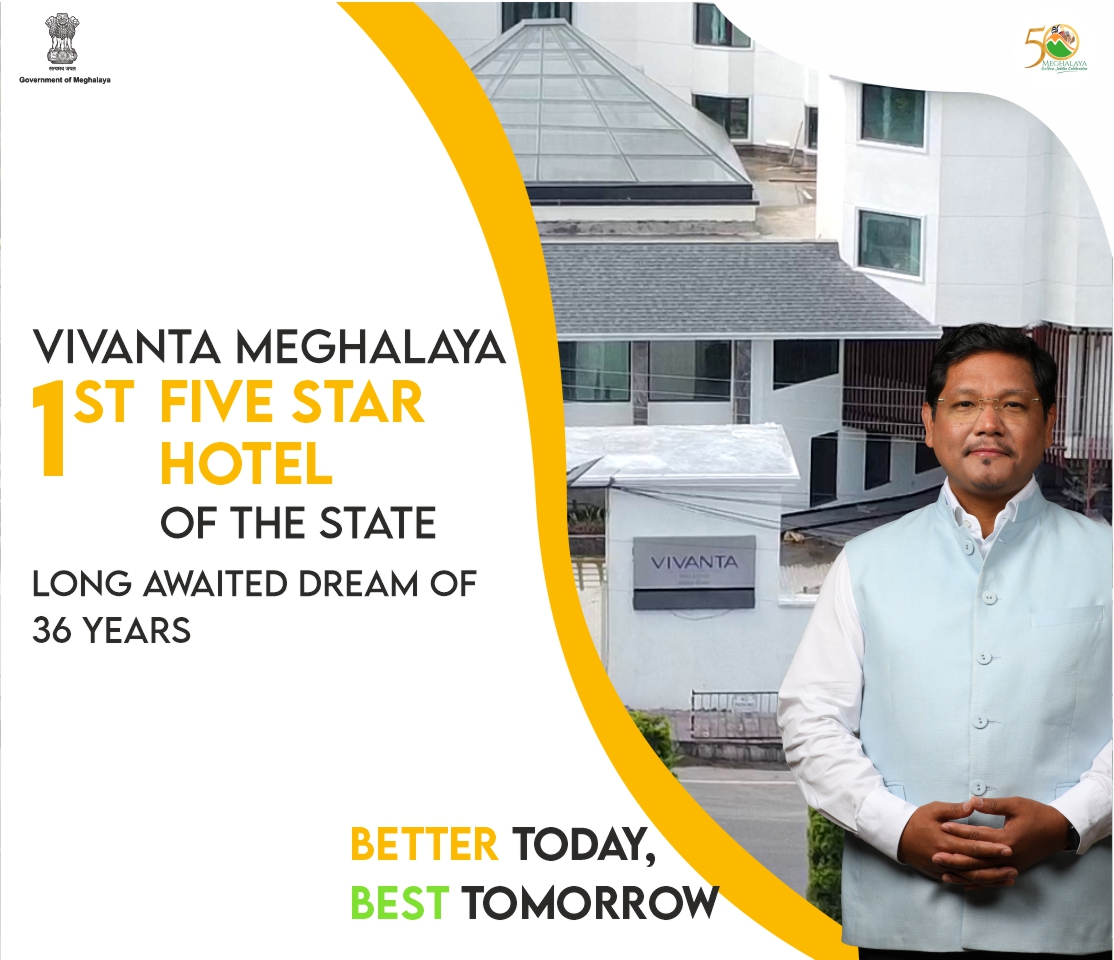 He said this was one of the major issues that people in Mawryngkneng, like the Mylliem constituency, were facing in primarily areas of New Shillong, which include Umpling, Nongrah, Mawlynrei, Ishirwat to Mawpdang, and Sohryngkham.
"After Bah Hamlet stepped in as an MLA and (was) chosen as the Minister of Urban Affairs Department, it was in his leadership, working with the government, to denotify the notification," Syiem said.
It may have been mentioned that in August 2015, the Meghalaya government led by the then Chief Minister Dr Mukul Sangma, had implemented the Building Bye-laws in all major towns in the state identified under the master plan area and where major construction works were taking place. The announcement infuriated a large segment of society, with NGOs, politicians, and ordinary citizens taking to the streets to protest the notification by the then-Congress government.
After the 2018 election, which made way for the NPP-led MDA government, the new government in May 2018, in principle, agreed that the scheduled areas falling under the KHADC will not be affected by the MUDA building bye-laws. The information came after Chief Minister Conrad K Sangma met with the KHADC and the traditional heads.