SHILLONG, Jan 25: Former Congress legislator from Mawlai PT Sawkmie, who recently resigned to seek re-election on a UDP ticket on Wednesday, slammed the opposition All India Trinamool Congress (AITC) for changing its stand on the demand for inner line permit (ILP) in Meghalaya.
"It is very unfortunate that the elections have not even started but we could see the TMC have already changed their colours. In the beginning when TMC came to Meghalaya, its chairperson said the moment TMC comes to power, we will demand for ILP. I would like to question the TMC why ILP was not included in their vision document," Sawkmie told reporters at the sidelines of an election road show organized by the UDP in Mawlai.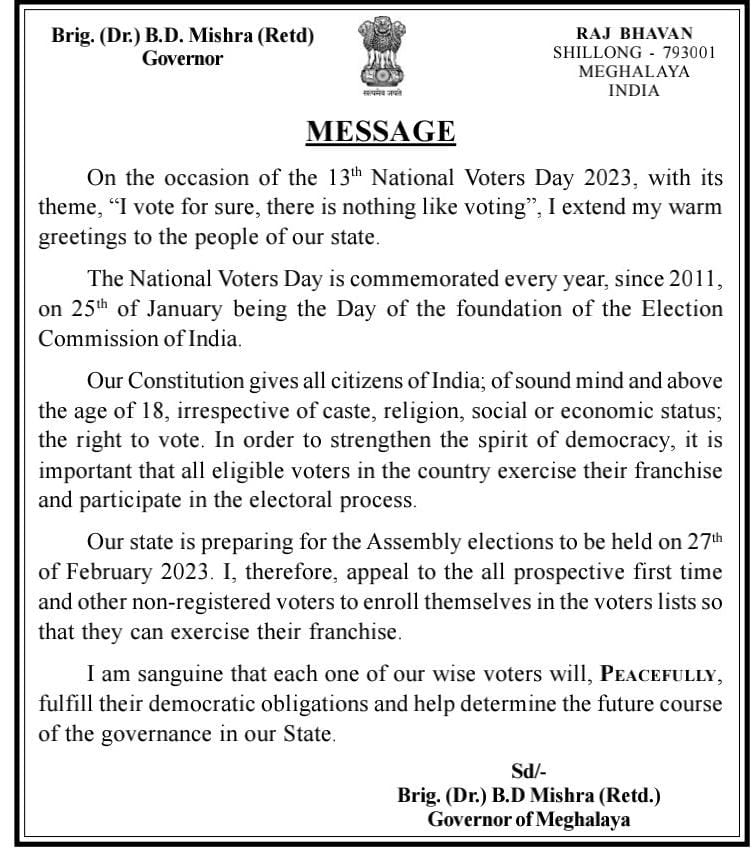 He also recalled that Dr Mukul Sangma during his tenure as chief minister had not accepted the proposal for implementation of the ILP in the state.
"So now again he (Mukul) brought in the vision document (for implementation of the) Meghalaya Residents Safety Security Act (MRSSA). That is also very important but we understand that ILP is more important than the MRSSA," Sawkmie said.
When asked, the Mawlai legislator said, "The chief minister of West Bengal had already spoken in the public gatherings that they will demand and bring ILP but now in their vision document, ILP has not been included. This shows that if they come to power ILP will not be a top priority for the AITC but we know for sure they will not come (to power)."