Tura, Jan, 29: Robibar salo, All India Hajong Welfare Association aro Meghalaya Hajong Welfare Association-ni nangrime ong·atgipa chang 13-gipa Joint Conference-o Meghalaya a·dokni skotong minister Pa Conrad K Sangma bakko ra·angaha.
Our roots define us and we must always promote it and ensure our future generations also uphold and carry forward the sanctity of our heritage.

Meghalaya is known for its diversity of tribes and we should be proud of our rich traditions, culture and identity pic.twitter.com/OAF0ulRKBc

— Conrad K Sangma (@SangmaConrad) January 29, 2023
Conference-o bakko ra·e jinmana aganprakangengon, chingni Hajong jong-ada aro no-abirang, chasongni-chasongrangna A·chik jatrang baksa meli-nangrime janggi tangrimbagipa ong·e Garo Hills-o bak-rengsi dongpagiparang ong·a ine parakatenba, Hajong-rangni dingtangmancha daka-rikani bewalrangko aro uamangni gisepo ong·pae manderangni ka·saaniko ia conference-o bak ra·e ma·sidape ra·na cholko man·anina Meghalaya-ni skotong minister an·tangni kusi ong·aniko parakangaha.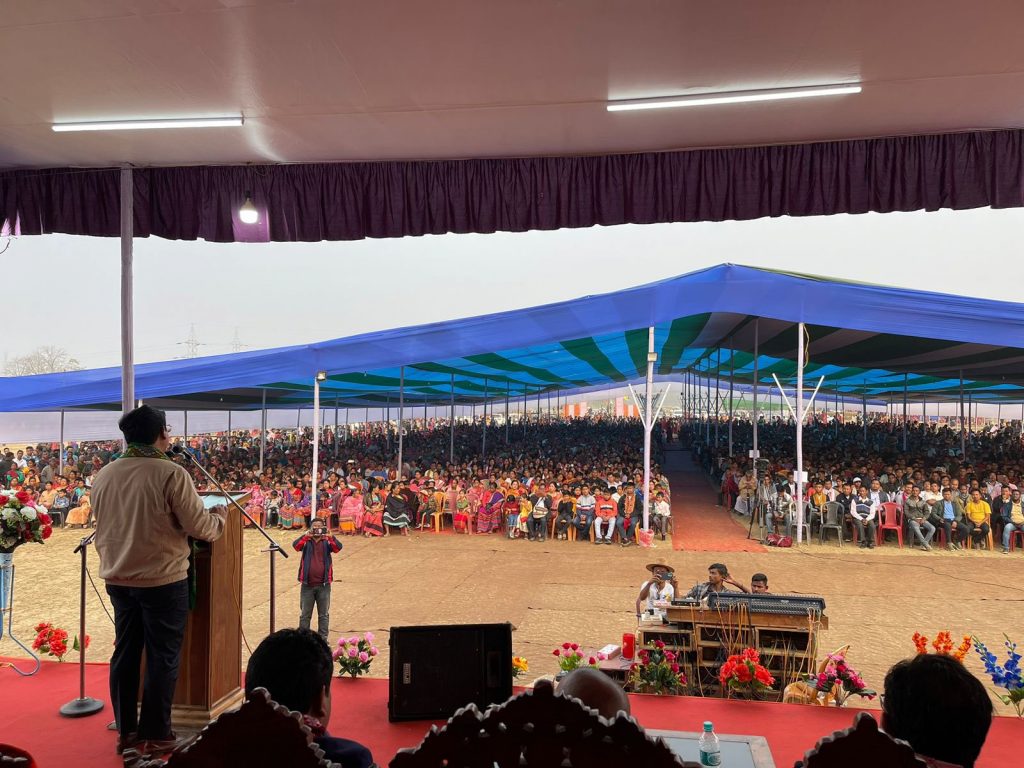 An·ching dingtang dingtang jatrangoni ong·baaniko jatni daka-rikani bewalrangchi mesokengon, an·ching pangnan mikkangchi uarangko tang·doatna nanga aro re·bagnigipa chasongrangona iandakgipa jatni daka-rikanirangko tange rakkina man·na gita kamko ka·na nanga ine Pa Sangma didianirangkoba on·angaha.
Meghalaya a·dokko jat bang·ani gimin aro dingtang dingtang daka-rikani bewalrang dongani gimin mingsinga aro an·ching an·tangtango aro jatni daka-rikanirango man·e cha·ani gimin rasong chana nanga ineba skotong minister aganangkuaha.