Agartala, Jan 25: TIPRA Motha supremo and royal scion Pradyot Kishore Debbarma on Wednesday said till now no party has discussed anything on seat sharing with the party for the upcoming Tripura Assembly polls.
"Contrary to rumours, there has been NO talks of seat sharing as reported with any party! We have received intimation from Ministry of Home Affairs that they would like to talk to us on our demand for a constitutional solution to our demand of Greater Tipraland," Debbarma wrote in his Facebook page.
"We have repeatedly said UNTIL we don't get a written assurance from GOI on the constitutional solution of our demand, we will not go in for any alliance leave alone seat sharing. Please don't jump the gun and relax – we know how to negotiate for our people to the maximum," he said.
Debbarma's statement is seen as a big development in Tripura politics ahead of assembly polls in the state.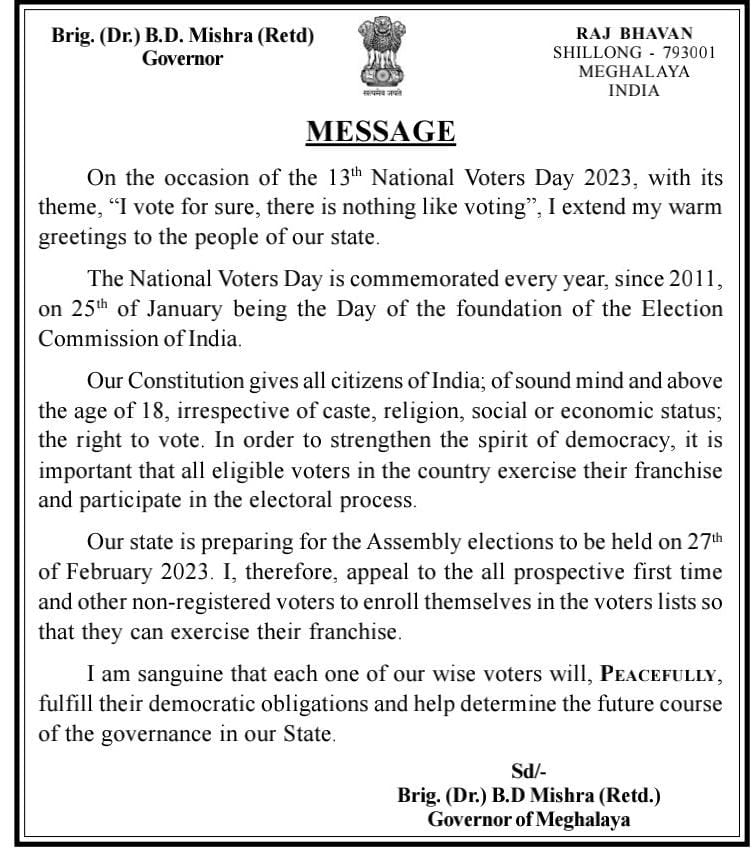 Sources said TIPRA Motha chief held meeting with Union Home Minister Amit Shah where he had placed their demand for Greater Tipraland. Northeast Democratic Alliance (NEDA) convenor Himanta Bisawa Sarma also participated in the meeting.
Meanwhile, TIPRA Motha is planning to contest from 50 to 55 seats in the upcoming Tripura assembly polls, slated to be held on February 16.
Earlier, TIPRA Motha chief Pradyut Kishore Debbarma said, "We have both agreed to the process of coming as singular party with singular flag and a singular symbol against anyone who are against our constitutional demand of Greater Tipraland. The process have started by our seniors leaders and we all sit down and we will jointly announced to the people of Tripura who actually wants united Tsanga and eventually parties are not as important as will of the people."