Agartala, Jan 26: Opposition CPI-M led five Left parties would contest in 47 seats leaving 13 seats to their new ally Congress in the 60-member Tripura assembly election on February 16, Left leaders announced here on Wednesday night.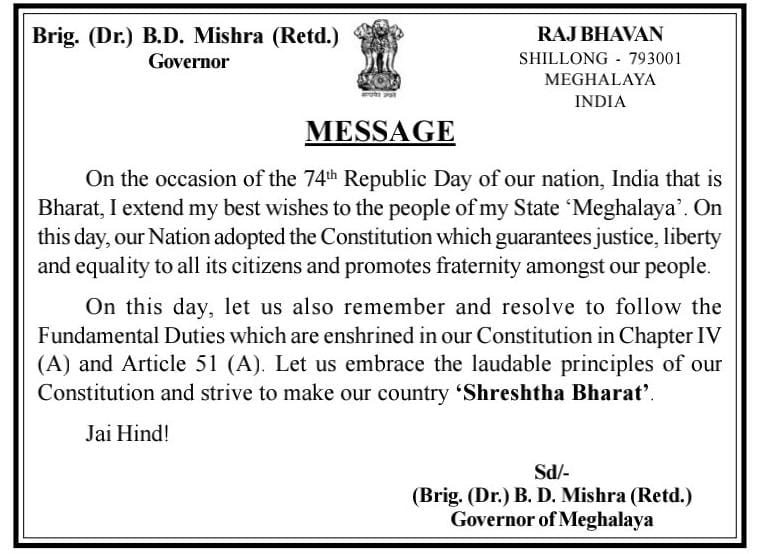 Congress leaders are visibly unhappy over the meagre allotment of seats to them.
Announcing the names of candidates Tripura Left Front convener Narayan Kar and CPI-M state Secretary Jitendra Chowdhury said that former four time Chief Minister and the party's politburo member Manik Sarkar, party stalwart Badal Chowdhury, three former ministers – Tapan Chakraborty, Sahid Chowdhury, Banulal Saha would not contest the elections on health grounds.
Soon after the announcement of the candidates' list of Left parties, a visibly unhappy Congress leader and the party's lone MLA Sudip Roy Barman said that they have first demanded 27 seats and then 23 seats to the Left parties.
"They (Left parties) have taken the decision as per their whims and wishes, we would go as per the whims and wishes of the people," Roy Barman said.
Tripura state Congress President Birajit Sinha, who is now in Delhi, said the central party (Congress) leaders would hold meetings with CPI-M General Secretary Sitaram Yechury and other Left leaders about the seat sharing arrangements.
Earlier, the CPI-M and the Congress leaders held a series of meetings for a seat sharing arrangement in the next month's poll.
CPI-M state secretary Jitendra Chowdhury, who is also the party's central committee member, said that the Left parties are still keen to hold dialogue with the tribal based party Tipraha Indigenous Progressive Regional Alliance (TIPRA) to jointly fight the elections to defeat the ruling BJP.
"In our discussion with TIPRA chief Pradyot Bikram Manikya Deb Barman, we have categorically told them that the CPI-M (has) always demanded more power and autonomy to the Tripura Tribal Areas Autonomous District Council (TTAADC) for the all round development of the tribals," Chowdhury told the media.
He said that it was informed to TIPRA leaders that if the opposition alliance comes to power after the elections, a high power committee can be formed to recommend to the Central government for more power and autonomy to the TTAADC, which has jurisdiction over two-third of Tripura's 10,491 square km area and is home to over 12,16,000 people, mostly tribals.
Left Front convener Narayan Kar, after announcing the names of the candidates, said that of the 47 candidates, 24 are new faces and two women candidates.
He said that eight sitting CPI-M MLAs including Manik Sarkar and Badal Chowdhury, also CPI-M Central Committee member, were dropped as they are not well.
Four times Chief Minister (1998-2018) Sarkar was elected to the state assembly six times since 1981 and Chowdhury elected eight times since 1978.
Among the Left parties, CPI-M would put up candidates in 43 seats, CPI, RSP, Forward Bloc would contest in one seat each while a veteran lawyer Purosattam Roy Barman would contest the poll as Left supported independent candidate.
The Left ally CPI-(ML) would not field any candidate but would campaign for the other Left and Congress candidates.