Shillong, Dec 9: Deputy Chief Minister Prestone Tynsong on Friday inaugurated the Office of the Executive Engineer, PWD (Roads), Mawphlang Division at Mawphlang.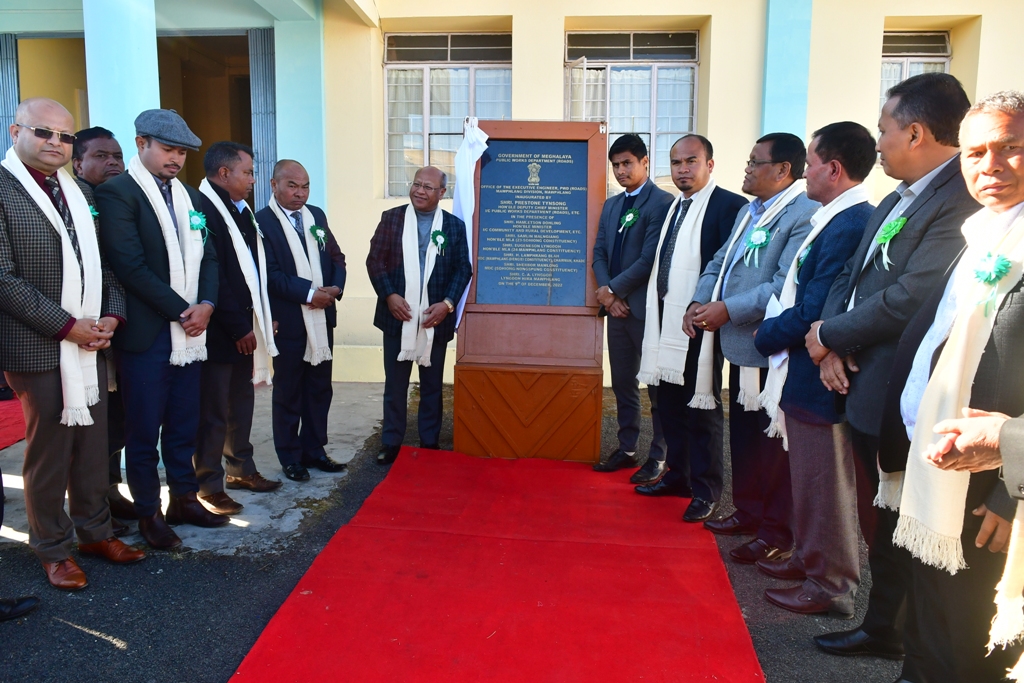 In his address, the Dy CM stated that the inauguration of the Mawphlang Division is the realisation of the long awaited dream of the people of the area. He informed that the Division is not an upgrade of the presently functional sub division but a creation of a new division and that the sub division will also remain functional.
He informed that the government after extensive deliberation had decided to create 4 new PWD Divisions at Dadenggre, Kharkutta, Mawshynrut and Mawphlang with the aim to decentralise the powers of the government and bring the government closer to the public.
Tynsong also informed that the PWD Shillong South Division will be shifted to Pynursla so as to control the traffic congestion in Shillong, while also stating that the shifting of government offices to other parts of the state is an ongoing process.
The inauguration programme was also attended by Eugeneson Lyngdoh, MLA, Samlin Malngiang, MLA, H Lamphrang Blah, MDC, Sherbor Mawlong, MDC, K K Mawa, Chief Engineer, PWD (Roads), S Kyndiah, Superintending Engineer, PWD (Roads), Eastern Circle, W Rilang Lyngdoh, Executive Engineer, PWD (Roads), Shillong South Division, members of Hima Mawphlang among others.