Williamnagar, Jan 26: A big support has been given to Congress candidate Deborah Marak by the UDP which has decided not to contest the upcoming elections from the highly important Williamnagar constituency in East Garo Hills district.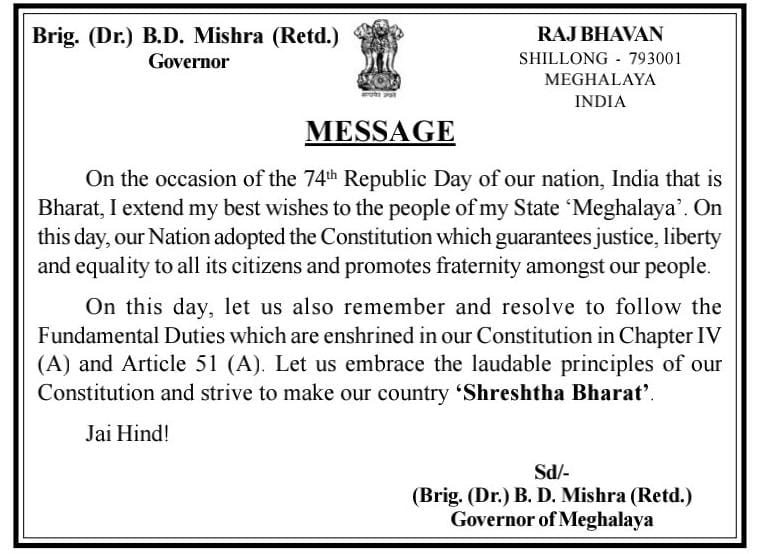 In a significant political move for the Congress On Wednesday, the United Democratic Party in East Garo Hills announced that instead of fighting the elections they would support Congress candidate Deborah Marak in Williamnagar.
The proposed UDP candidate for Williamnagar, Arun Marak, along with regional party leaders of the district, met Deborah Marak to announce their support for the congress candidate. Arun Marak is one of the seniormost UDP leaders of East Garo Hills and also the younger brother of former Songsak MLA Late Heltone N Marak.
"Today Arun and his supporters met me to extend support for my candidature in Williamnagar. I thank them all" said Deborah Marak.
The Congress leader is going to face heavyweight NPP candidate and sitting MLA Marcuise Marak along with TMC's Alphonsus Marak and Independent Rudraswar Ch Momin.
A sudden and dramatic move by the UDP to support Congress will not only help Deborah Marak and the Congress but also unite the opposite parties in their quest to defeat their arch rival NPP.
Deborah has been ML A of Williamnagar for three terms, her last being 2018. For Marcuise Marak this is his second stint after his first victory in 2008.