Shillong, Jan 13: Jal Jeevan Mission (JJM)-ni ning•o Umlyngka Water Supply Scheme aro Nongkseh Water Supply Scheme-rangko bariatna gita Sukrobar salo, Meghalaya a•dokni Chief Minister Conrad K Sangma, pangchakaniko songe on•angaha aro ia pangchakaniko songe on•anganio a•dokni gitcham Cabinet Minister aro Mylliem-ni gitcham MLA Hamletson Dohling-ba dongpae bak ra•angaha.
The inclusion of all Census Towns of Meghalaya in Jal Jeevan Mission will give areas that were deprived access to clean drinking water.

Water Is Life and we are happy that our efforts to push GoI to include our Census Towns is easing the lives of our people.

— Conrad Sangma (@SangmaConrad) January 13, 2023
Nongkseh-o te 1230 nokdangrangna water supply scheme-ko bariatna gita gong crore 15.84-ko aro Umlyngka-o te 2242 nokdangrangna water supply scheme-ko bariatna gong crore 28.89-ko chame donataha.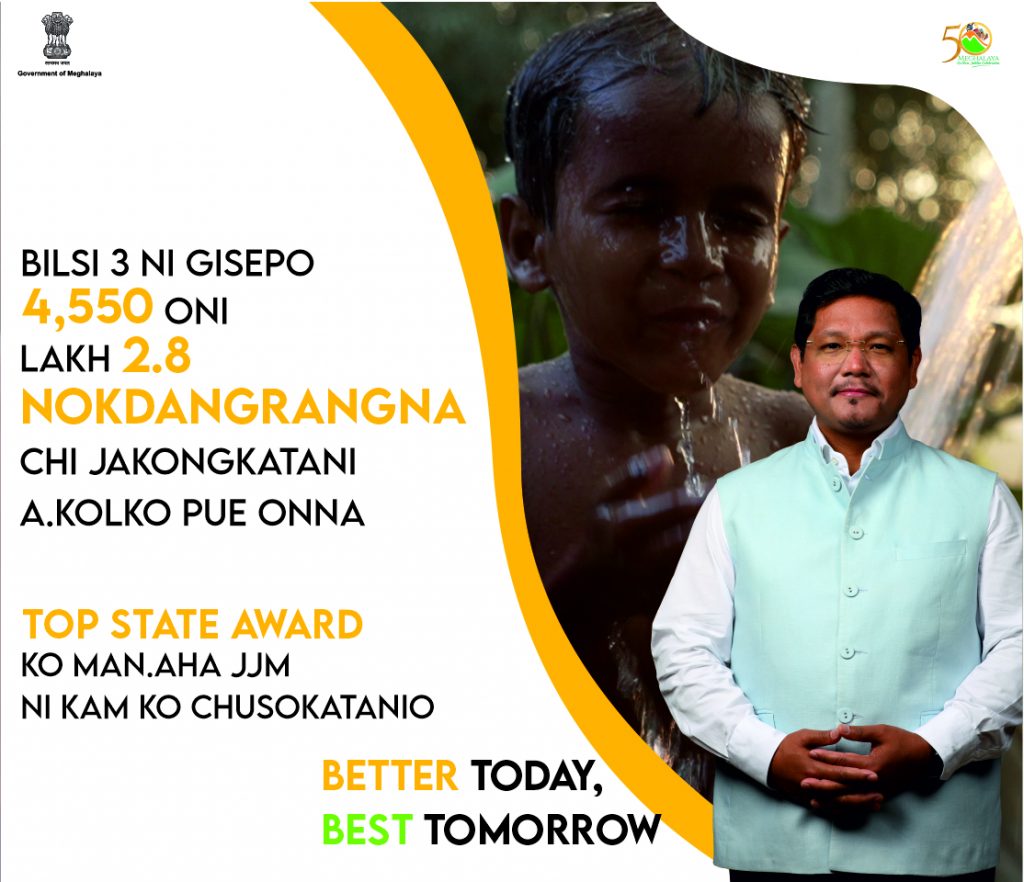 Ia water supply scheme-rangko bariatna pangchakaniko songe on•anganio a•dokni Chief Minister, jinmana aganprakengon, Jal Jeevan Mission-ni ning•o Meghalaya a•dokni pilak Census Town-rangko chapatanichi da•o chirangko man•jaenggipa biaprangonaba rongtalgipa ringani chirangko on•na man•gnok ine parakataha.
JJM-ni kamko chu•sokatanio da•o Meghalaya a•dokba a•songo nambatsranggipa a•dokrangoni damsa ong•aha ineba Chief Minister parakataha.