Jowai, Feb 7: NPP Candidate and current MLA of 2-Jowai Constituency, Wailadmiki Shylla, on Tuesday filed his nomination papers at the Office of the Deputy Commissioner, Jowai after a short but massive rally to show his strength from New Hill Locality to the Iawmusiang, Jowai.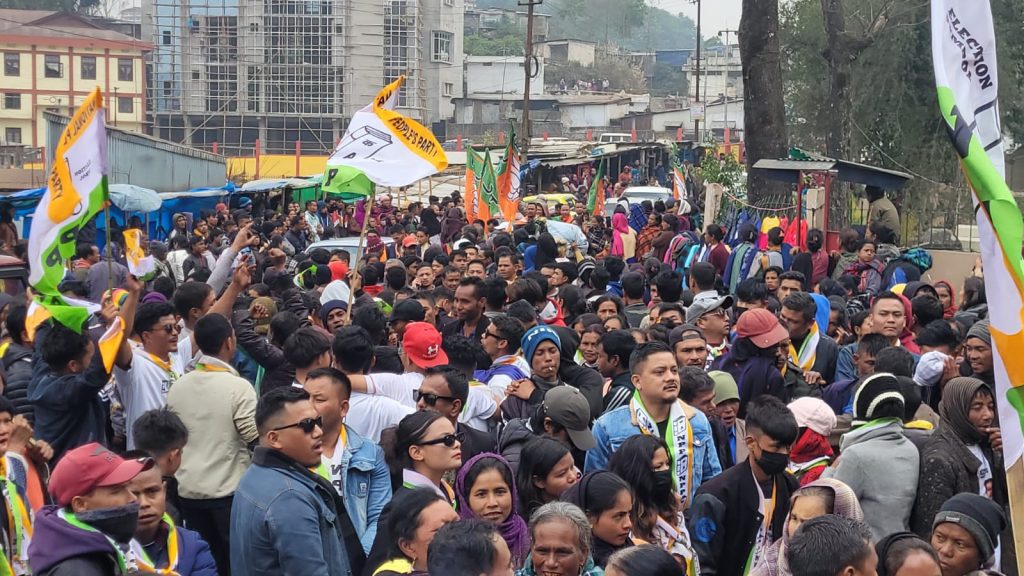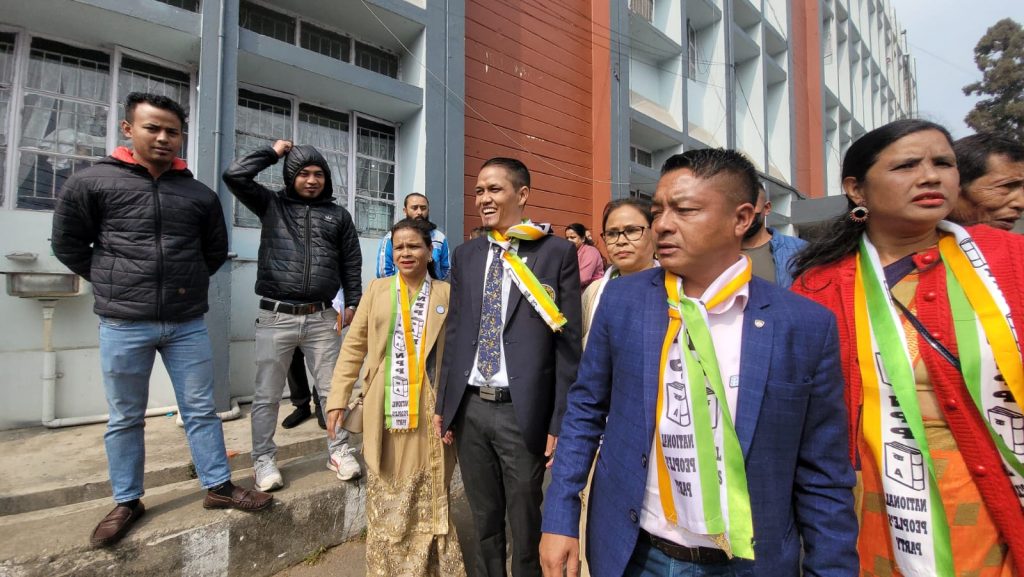 While speaking to media persons, Wailadmiki said the people who accompanied him on Tuesday were there to show their love and faith in him as a leader because he had worked tirelessly for the last five years.
He reminded people that the Umngot Water Supply Scheme which was sanctioned in 2003 had been neglected for 20 years but in the last 5 years he had worked to ensure that the Project is functional and it was inaugurated last year.
Regarding Iawmusiang Shopping Complex, which has been an eyesore to the people of Jaiñtia Hills, he informed that the contractor who was awarded the work stopped his work half way and when a new tender was called, the contractor filed a petition against the Government and now the matter is settled and work will start soon.
Pertaining to the Maternity & Child Hospital at Jowai, he informed that the construction for the hospital was completed in 2017, thus the recruitment of Doctors and Staffs has started and it will be functioning within months.