TURA, Jan 26: The Youth Congress in Garo Hills is up in arms protesting the decision of the high command over yesterday's party ticket allocation accusing non-Congress members of being selected at the expense of "original" party workers who applied for the same.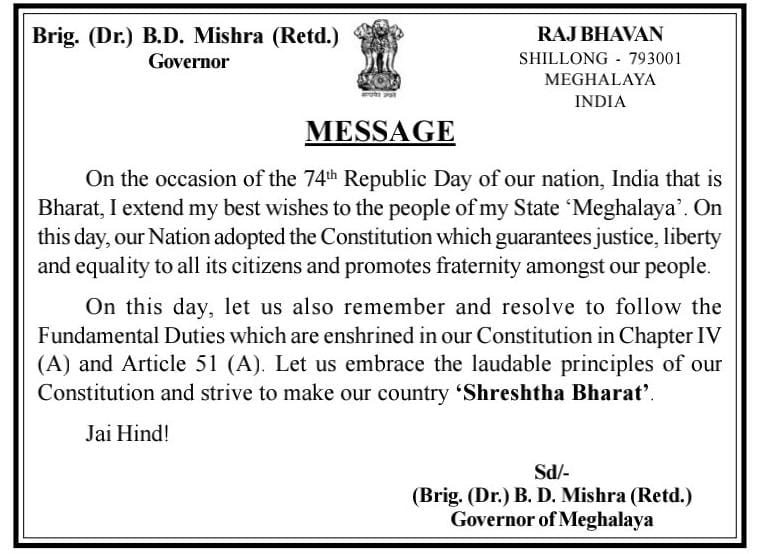 In a press conference at Tura Congress Bhawan on Thursday afternoon, Meghalaya Pradesh Youth Congress General Secretary Robert K Sangma said that they have expressed strong resentment and disappointment over the decision of the party high command to select candidates who were not a part of the Congress but joined the party only now to get tickets.
"In place of genuine Congress workers who applied for party tickets, the high command has given outsiders the tickets for Salmanpara, Gambegre and Selsella. This is against all democratic norms of the party. We want the candidates to be replaced and give the party leaders a 24 hours deadline," announced the youth congress members.
They say the candidate selected for Salmanpara, Sinbath Ch Marak was not even an applicant for the party ticket and was never a part of the party.
In the case of Gambegre, the protesting youth leaders say that those who applied for party ticket did not get a look in and instead it was given to MLA Saleng A Sangma, who only resigned from the NCP one day before party tickets were given out.
So also, in Selsella, the youth Congress say that genuine Congressmen who applied for the ticket did not find selection and instead newcomer Reynold M Sangma was selected after he joined the Congress less than one week ago.
The youth Congress is livid because Reynold was allegedly an aspirant for the TMC ticket which ultimately went to sitting MDC Agassi Marak, Reynold's own cousin.
"Then there is also the delay in announcement of party candidates to three other constituencies- Resubelpara, Kharkutta and Rajabala. Why is this being delayed?" The youth congress demanded answers.
"Within 24 hours if they cannot and will not replace the candidates in Selsella, Salmanpara and Gambegre, we will lock up the Congress offices and stage a protest outside Congress Bhawan until our demands are met," said MPYC general secretary Robert K Sangma.