Dainadubi, Jan 30: North Garo Hills a·jani Dainadubi, Chima A·pal songoni bilsi 19 ong·gipa me·tra saksa, International Dance Competition-o susae cheanichi A·chik jatna mikkim-rasongko ra·baaha.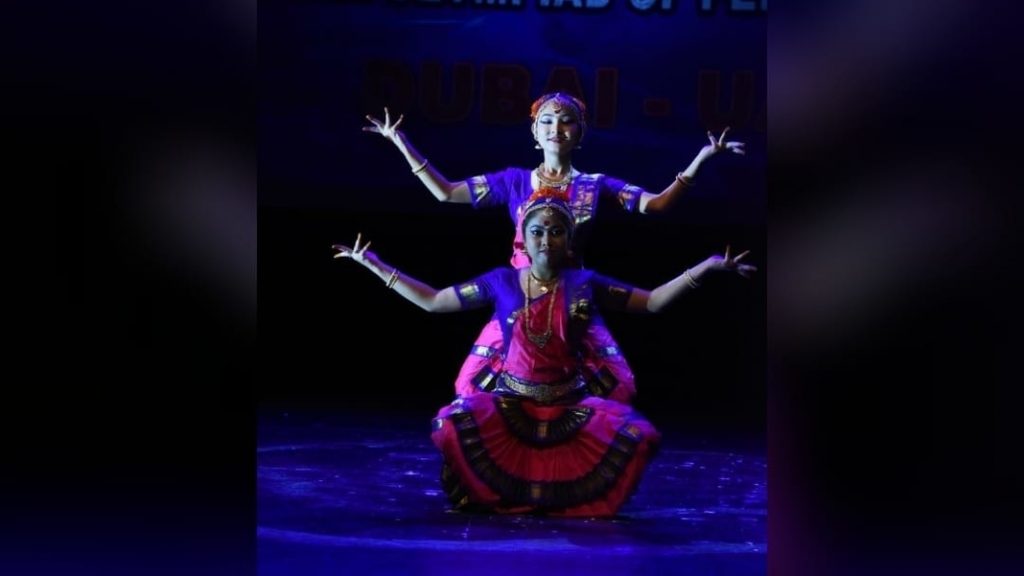 Pa Greatmin K. Sangma aro Ma Senge R. Sangma-ni demechik Tra Pearl Manapchi R. Sangma, changgnina kingking International Dance Competition-o bakko ra·e gittamgipa biapko man·eming ge·gni Bronze medalrangko chebaaha.
Tra Manapchi Sangma, batanggimin 2018 bilsio Dubai a·songo ong·atgipa 8-gipa Cultural Olympiad of Performing Arts-o ripengtang baksa bakko ra·e Classical Duet Repertory-o susaeming gittamgipa ong·e medalko man·baaha. Indake gnigipa chango ua, 2019 bilsio Singapore a·songo ong·atgipa 9-gipa Olympiad of Performing Arts-o ripengtang baksa Trio Classical (Bharatnatyam) Repertory Senior Category-o bakko ra·e susaangtaio gittamgipaan ong·e unoba Bronze Medal-ko man·bataiaha.
Ia susaaniko Akhil Bhartiya Sanskriti Sangh, organise ka·aha ine Tra Manapchi R. Sangma kobor ra·timgiparangna agan-talataha.
Mikkangchiba na·a apsandakgipa susaanirango bakko ra·angtaikugenma ine kobor ra·timgiparangni sing·on, "Anga da·ode poraina somoiko on·batna nangenga aro anga da·o St. Anthony's College, Shillong-o B.Sc Fishery Science-o 3-gipa Semester-ko poraienga. Poraia matchotani ja·man somoirang man·ode gipin a·songchi bakko ra·taina chanchiaignok" ine Manapchi aganchakaha.
Chel·begipa gipin a·songrangchi re·ange susana gita nang·na sawa tangka-paisarangko dakchakaha ine sing·anina, iako chu·gimik jako ra·e ong·atgipa, Akhil Bharatiya Sanskriti Sangh aro angni ma·gipa-pagipa ata-ata dake tangka paisarangko on·e dakchakaha ine ua aganchakaha. Anga iana organiser-ko aro angni ma·gipa-pagipako dingtangmancha mittela, uamangni gisiko nangbee dakchakanichi aro namgipa cholko on·anichisa anga ia mingnamgipa bimingko man·aha ine Manapchi de·mittele aganaha.
Angni iandakgipa chroksusaanirango bakko ra·e cheaniara angnasan ong·aija, indiba angni chroksusaaniko namnikgipa A·chik jat sakantinan katchaani ong·china ineba Manapchi agandapaha.