Baghmara, Jan 24: In continuation to all ongoing process of helping Border population and creating a sense of security amongst them, 55 Bn BSF under the aegis of Sector BSF Headquarter Tura organized a medical camp in the remote border area at village – Dabram under Distt South Garo Hills on Indo- Bangladesh Border.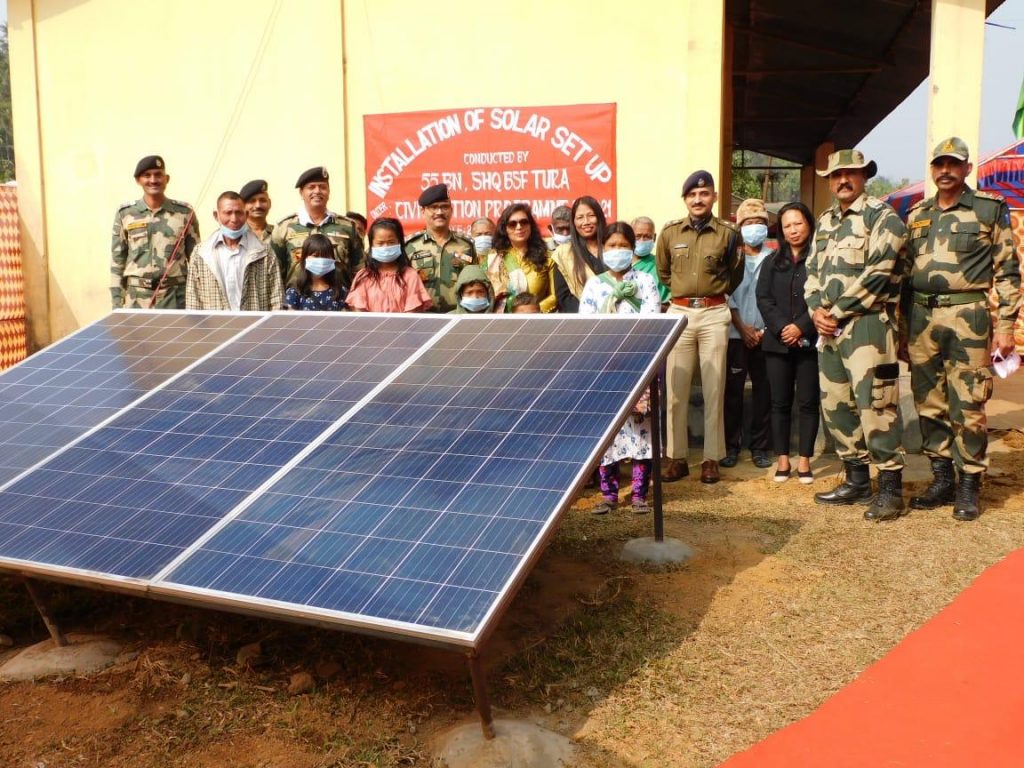 This Border Medical Camp was conducted with close and active Cooperation from District Administration and Medical Fertility of Civil Hospital Bagmara.
The occasion was formally inaugurated by S K Sharma, DIG, SHQ BSF Tura and M. Sangma, DC South Garo Hills Bagmara with the presence of Priyansu Pandey, SP South Garo Hills Bagmara aided by Dr. Suzan and Dr. Salmatchi with their Medical team. Following Covid-19 preventive protocol, local population belong to villages- Dabram, Netri, Johnkol and Arapara enthusiastically participated to get themselves medically checked and treated under the supervision of BSF medical team
Headed by Dr. S K Verma, CMO(SG) of SHQ BSF Tura, Dr. Arpita Sharma, CMO of 55 Bn BSF, Dr. Kamal Gupta, CMO of 75 Bn BSF.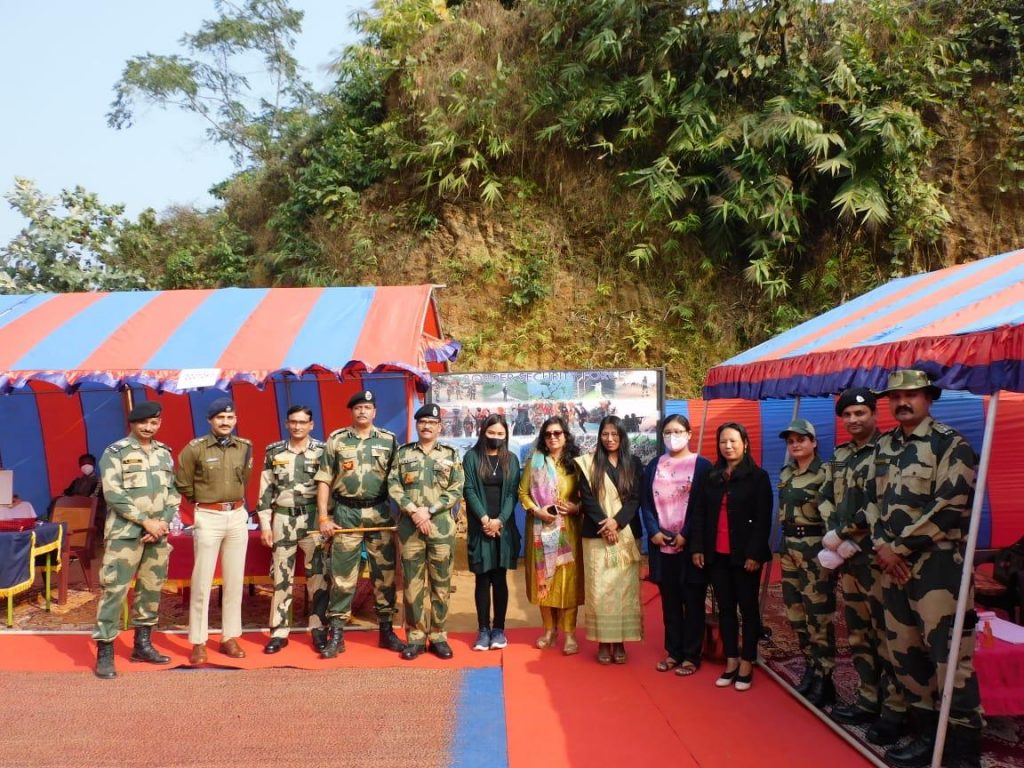 President BWWA, BSF SHQ Tura, warmly interacted with local population and ascertained their problems relating to their health and wellbeing. Sh S K Sharma, DIG, SHQ BSF Tura reaffirmed and assured Civil administration as well as border population bout resolves to with stand every situation for protecting and securing them (local population) along the international Boundary. In this Medical camp 410 Villagers were provided medical counseling and treatment under Civic Action program of BSF.
As a part of Covid awareness programme, Hand Senetiser and Mask were also distributed to the local villagers. During this same occasion complete solar panel setup with battery backup to illuminate community centre of village –Dabram was also handed over to village Nukama (Cross Bel Sangma) under presence of Distt Civil Authority. Ms. T. Marry Sangma ADC South Garo Hills Bagmara Expressed her good wishes by admiring good works being done in Indo-Bangladesh border which has been helping to create sense of security and feeling of national togetherness amongst the border population.