Shillong, Jan 6: The Border Security Force (BSF) apart from their day-to-day duty of safeguarding the borders, the BSF also carrying out various activities in ameliorating the relationship with border population, by helping them and creating a sense of security among the people in the border areas.
One of such civic action programmes was conducted by BSF on January 5, in the South West Khasi Hills district. Hardeep Singh, Inspector General BSF Meghalaya inaugurated the event in presence of Avtar Singh Shahi, DIG, Kuldeep Singh, Comdt 11 Bn BSF and the locals. Under the programme, 16 water sintex, tracksuits and many sports items were distributed to people of villages Sonatala, Karaigora, Rajapara and Barsora. Some eminent personalities also witnessed the event.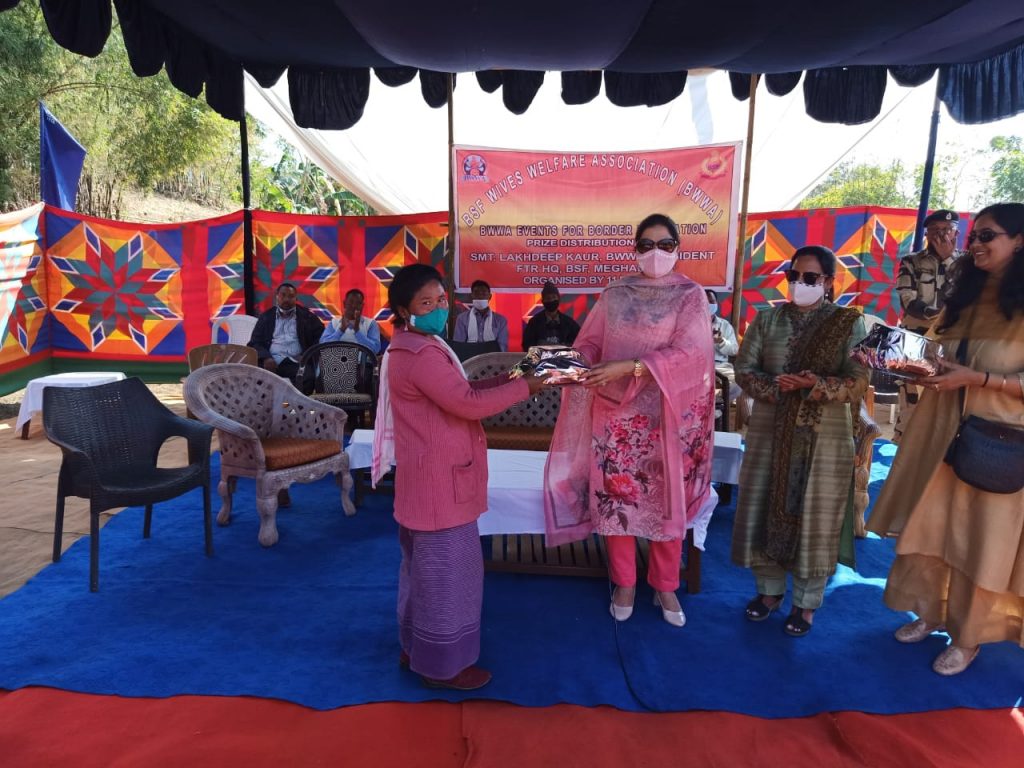 On the same day, the BSF Meghalaya under the aegis of BSF Wives Welfare Association (BWWA) distributed kitchenware, crockery and personal hygiene items among the 40 ladies of bordering villages of district South West Khasi Hills. This programme was chaired by Lakhdeep Kaur, President BWWA, BSF Meghalaya.
In addition to above, Water sports competitions like swimming, boat rowing, and Boat tug of war were organized in Jadukatta River near BSF camp Gumaghat and the Winners were awarded by Hardeep Singh, IG BSF Meghalaya.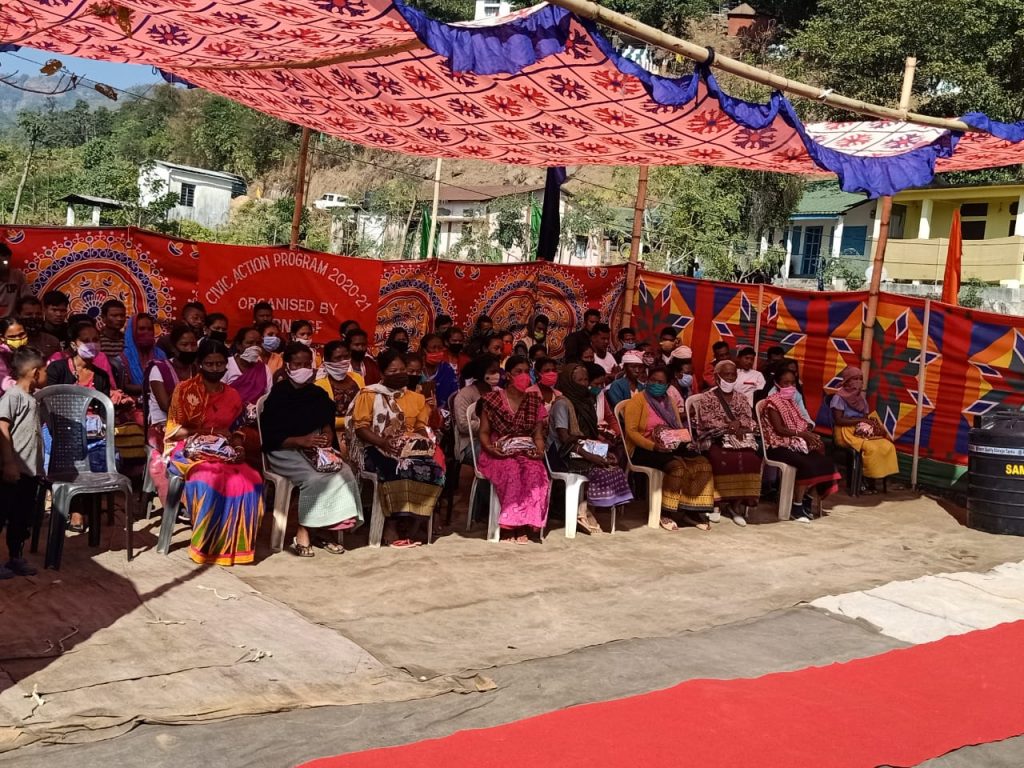 U K Nayal, DIG PRO said "BSF remains in constant touch with the bordering people and always extend all possible help to the poor and needy people. Such events reinforce BSF-Local relations and strengthen the trust between them. The efforts of BSF are appreciated by the locals wholeheartedly and people of these villages immensely praised the goodwill gesture shown by BSF.