Itanagar, Jan 21: Just days after Indian media exposed how China has constructed a new village in Arunachal Pradesh, around 4.5 kilometers inside of the de facto border on the Indian side. Though this area is Indian territory, according to official government maps, it has been ineffective Chinese control since 1959.
The newly village constructed by China consisting of about 101 homes, as seen in satellite images accessed exclusively by NDTV. The village, located on the banks of the River Tsari Chu, lies in the Upper Subansiri district, an area which has been long disputed by India and China and has been marked by armed conflict.
On Thursday, the locals from the Upper Subansiri district had protested against China for illegally constructing infrastructure within Indian Territory, which was reflected in media recently. Effigy of President of China Xi Jinping was burnt in a public place while shouting the slogan, 'China Go back placards' placards displayed by the locals against China.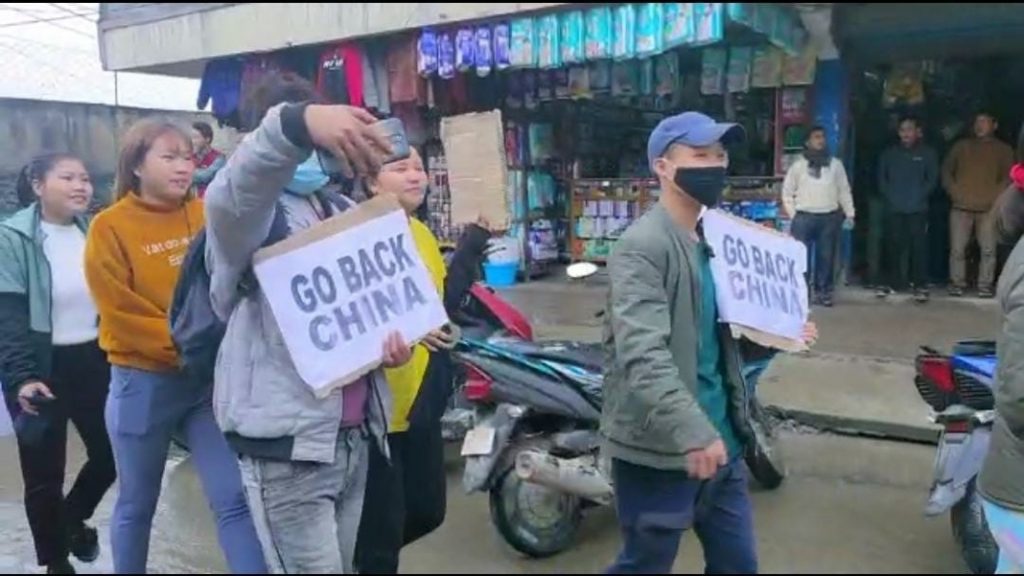 The protest rally was organized by various youth and other Organizations like ATYO, All Tagin Youth Organization, AGCVF, All Giba Circle Vigilance Forum and New Market welfare association, here at Daporijo town, Upper Subansiri district, Arunachal Pradesh.