Shillong, July 18: The Shillong Cantonment Board (SCB) on Monday evicted illegal settlers from its land at ïew Themmawbah opposite the Kart Building, Shillong.
Around 30-35 houses and 10 shops at Kat Godown Themmawbah were evicted and demolished.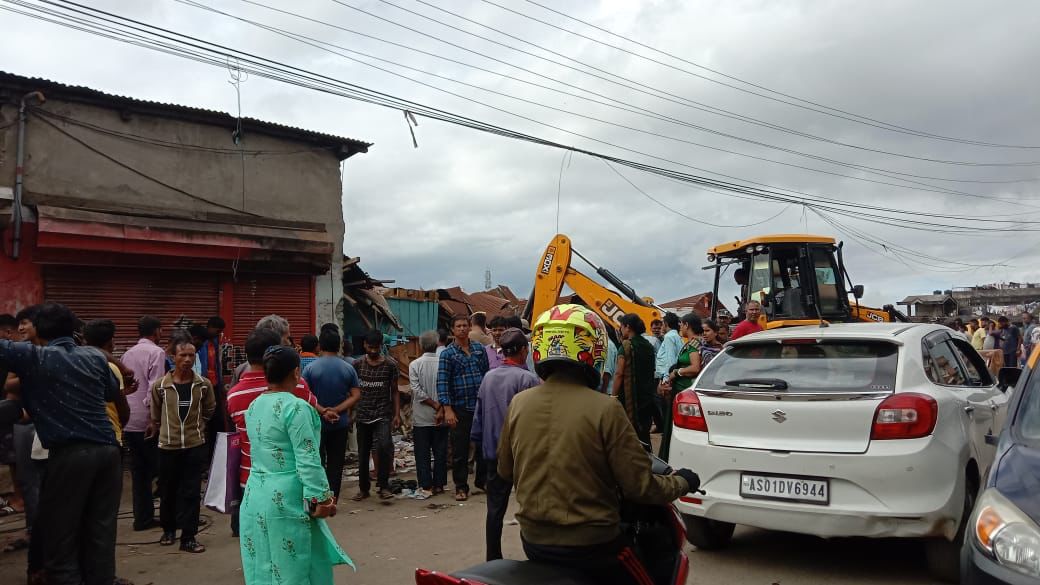 The demolition drive took place despite stiff opposition from the residents, who were evicted in the presence of the District Magistrate and police Personnel at around 10 AM on Monday.
The residents alleged that the SCB did not issue any notice to the residents/occupants and this action by the board is a violation against human rights.
"We understand that the land might belong to the government or the land might be in dispute but on humanitarian grounds, the board should have given us time to shift all of our belonging," said one resident.
Another resident alleged that the police personnel and the district administration did not pay heed to their pleas and used force to take out their belongings before dismantling the shops and rented houses.