Tura, Jan 30: As part of a nationwide anti-leprosy campaign a SPARSH leprosy awareness campaign (SLAC) was held at Embee  Rose Bud High School, Tura, West Garo Hills on January 30. The SLAC was launched on the occasion of the anti-leprosy day which is observed annually in memory of Mahatma Gandhi's selfless efforts and care for the people affected by leprosy.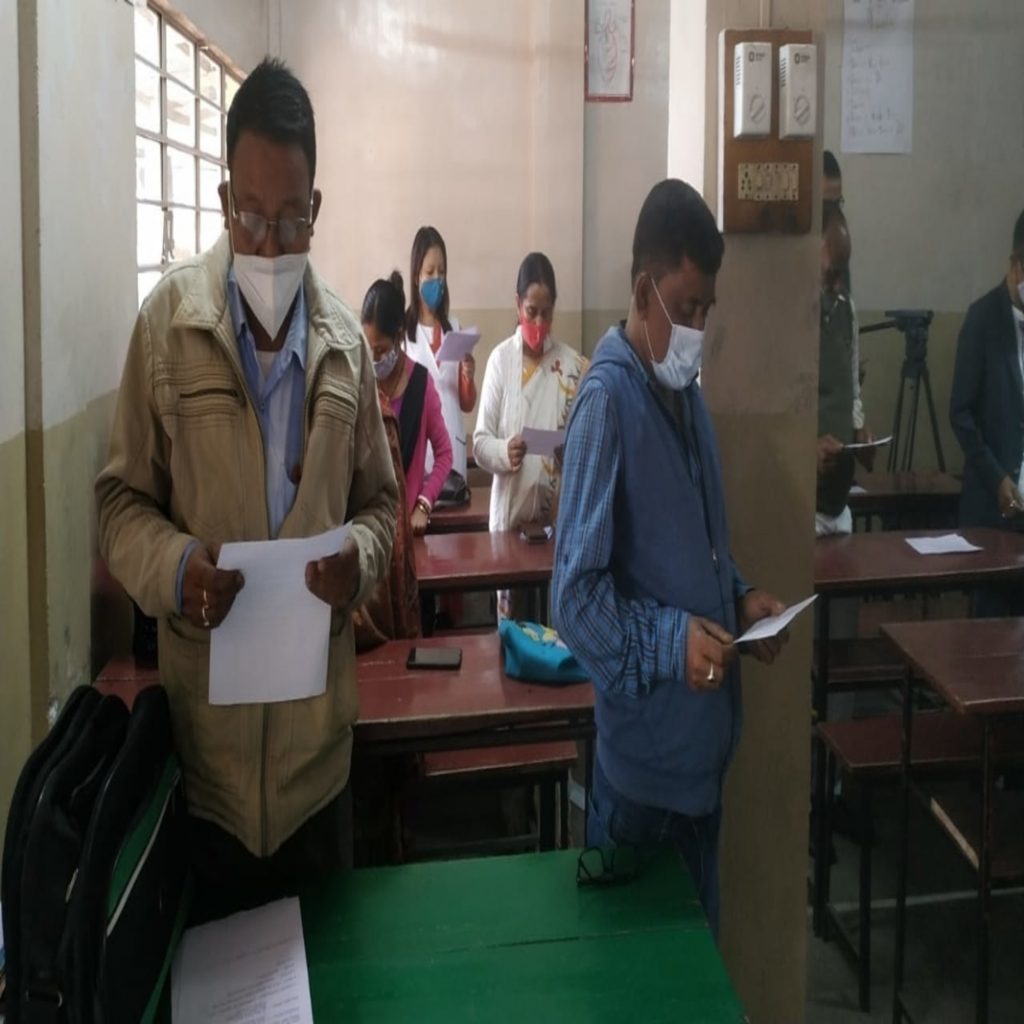 Addressing the gathering on the occasion West Garo Hills Deputy Commissioner Ram Singh said that the day was very significant as it was Mahatma Gandhi's death anniversary, celebrated a Martyr's day and also anti-leprosy day. Speaking on the stigmatization of leprosy afflicted the DC stated that leprosy is a disease that is misunderstood by many resulting in the stigmatization of the afflicted. He informed that leprosy does not spread through casual meetings or handshakes and that a very significant fact of the disease was that the incubation period was very high unlike COVID 19 which is 4 to 7 days. COVID does not have a cure but leprosy does and it is completely curable and globally the numbers are drastically declining He said. He also urged the gathering to be spread awareness of the disease and discourage stigmatization of the afflicted
The Deputy Commissioner later led the gathering in making the pledge to make West Garo Hills district leprosy free.
Meanwhile, Senior medical & health officer, i/c leprosy control unit, Dr.B M G Momin in her keynote address said that Slac aimed at promoting community participation in the diagnosis and treatment of leprosy in the early stage, to make the community aware of the importance of early detection of leprosy and remove the stigma and discrimination of leprosy in the community.
Among others who spoke at the occasion were Joint Director, Health Services, West Garo Hills, Dr. Minakshi Sangma, District Medical & Health Officer, Dr. M R Sangma, and Dr. Beterine G Momin.